This post may contain affiliate links.
Travelling to the French Riviera, the mythical Côte d'Azur? Lucky you. If you're looking for the best things to do in the South of France, and want to know why you should go there, read on.
A Love Affair with the South of France
Long ago, in a land far away my sister, Rebecca, and I decided we would one day retire to the South of France. Rebecca was going to have a cherry red teardrop-shaped hairdo, and we were going to have young pretty boys to wheel us around in our chairs up and down the glitzy boulevards of Saint-Tropez and Cannes.
I still can't think of a better way to retire – although now I'm planning to dye my hair grape and wear bright orange miniskirts with my chicken-skin knees hanging out.
Sadly, not all daydreams are etched in stone. Things change. My sister and l both got married. The pretty boys will (probably) have to go.

Even if we don't all end up moving to the South of France, we (meaning me) should vacation there as much as possible. If you do visit, here's a rundown on all the wonderful things you can do in this glorious region of Europe.
First you have to get in from the airport. If you're staying in Nice check out this easy guide to the best ways to get from Nice airport to city centre locations.
Things to do in the South of France
1: Lay on the Luxury
Where are the best places for luxury travel in the South of France?
Monte Carlo, Cannes and St Tropez
Of all the things that keep drawing me back to the South of France, the cosmopolitan feel is what I love best. The French Riviera is as sophisticated as any big city, with an international crowd, mega yachts, airport transfer desks where you can hop on a helicopter as easily as rent a car (Hello, Saint-Tropez!), budget-blowing designer shops and Michelin-starred restaurants.
To make it better, this jet setting elegance sits smack in the midst of a spectacular coastal setting. The perfect marriage of hiking and high heels. No wonder Princess Grace (may she rest in peace) left Hollywood.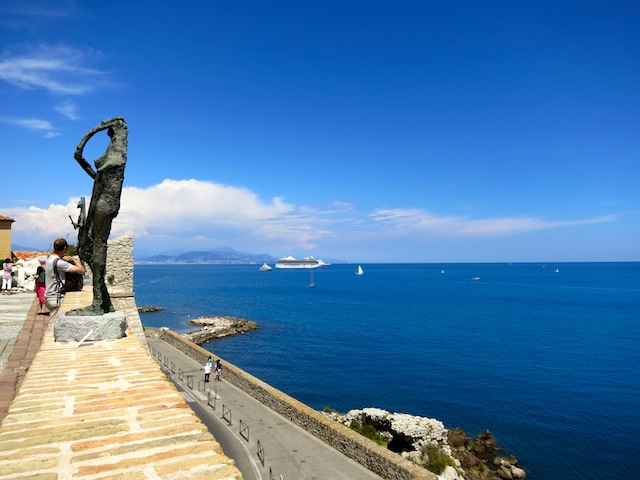 2: Get Awed by the Art
Where are the best places to see art in the South of France (besides almost everywhere)?
Antibes, Arles, Nice, Biot, Menton and St Paul de Vence
Almost every town in the South of France has been claimed by one great painter or another over the years, and one of the top activities in the South of France is to get out and explore them.
Some artists, such as Picasso, have even claimed two towns, Antibes and Vallauris. You've got Matisse in Vence and Nice, and Jean Cocteau in Menton. Renoir is in Cagnes-sur-Mer, Léger in Biot, and Fragonard in Grasse.
Almost everyone is in St Paul de Vence and moving farther afield into Provence, you'll find Van Gogh in Arles and Cezanne in Aix-en-Provence.
The South of France is truly the mother load of culture, and there's a reason why my artist parents went to Nice for their honeymoon. It's the luminous light that draws artists, and it will draw you, too. You can do some incredible day trips from Nice, Cannes and Antibes.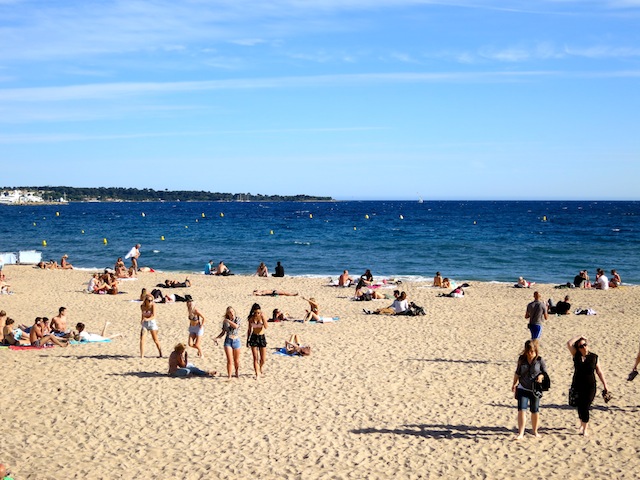 3: Revel in Good Weather Even in Winter
Where is the best place to go on the Riviera in winter?
Nice
Did you know the South of France first became famous as a winter resort? Yes, it's true. The coastal city of Nice was invaded by hordes of shivering British in the mid 1800s who flocked here in search of balmy winter temperatures.
And while things wind down in Nice in the off season, hotel prices go down, too, and this tourist-friendly city in the beautiful Cote d'Azur is big enough that it won't feel deserted.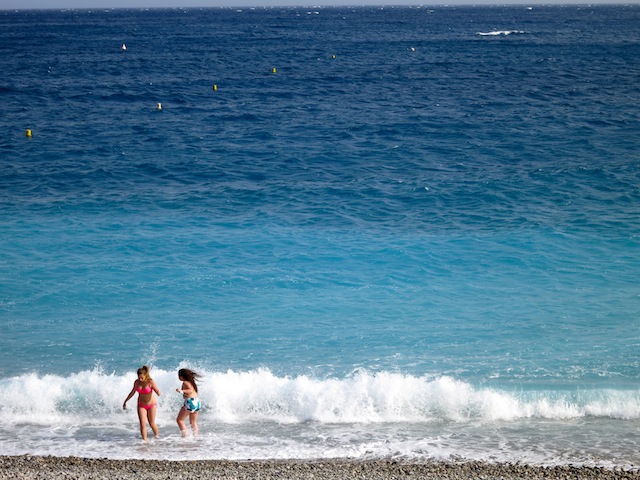 4: Visit the Beaches
What are the best places on the French Riviera for beaches?
Nice, Cannes, Juan Les Pins, Saint-Tropez and little Villefranche-sur-Mer
Considering the beaches in Nice are pebbled, their enduring appeal with the golden glam crowd is remarkable. Then again, with all the private beaches, accessible for a fee, you can rent a lounge chair, hide under a beach umbrella, sip a martini and never have to touch those pesky stones at all.
You'll also find public beaches in popular Riviera beach destinations such as Nice and Cannes where you can throw down your towel for free.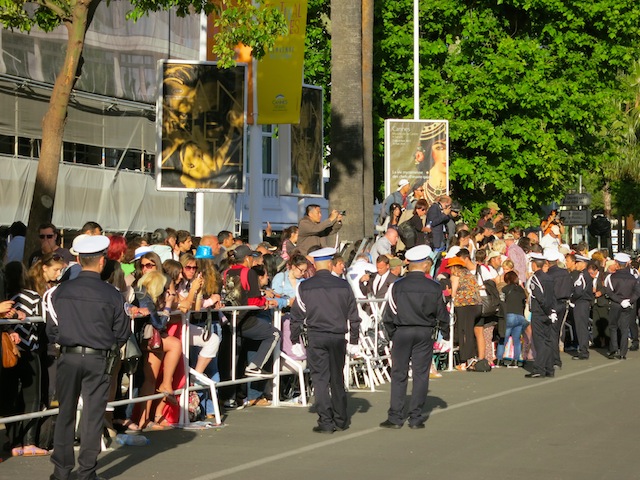 5: Rub Shoulders with Celebrities at Glitzy Events
Where are the best places to see celebrities?
Cannes, Monte Carlo and Saint-Tropez
After spending time at the Cannes Film Festival, I'm convinced that there is no higher concentration of the endangered species known as A-List celebrities than at Cannes during festival time in May.
The only places better for star spotting during the festival are the Hôtel du Cap-Eden-Roc, a luxury hotel in Cap d'Antibes, or you can take a day trip to Monaco for the Grand Prix in late May.
For a real taste of high life, read my Things to do in Monaco, jet set style.
6: Attend a Festival (Besides Cannes)
Where are the top places for festivals on the Cote d'Azur?
Menton, Grasse, Digne-les-Bains
The French Riviera is rife with festivals, and one of the most lively things to do in the South of France is to check some out. Some of the top fêtes are the Fête du Citron in the lemon-loving town of Menton in February, the Jasmine Festival in Grasse in August and Grasse's Rose Festival in May.
The number one France festival on my list? The Lavender Festival in Digne-les-Bains in August, a town that truly knows how to celebrate its own soil.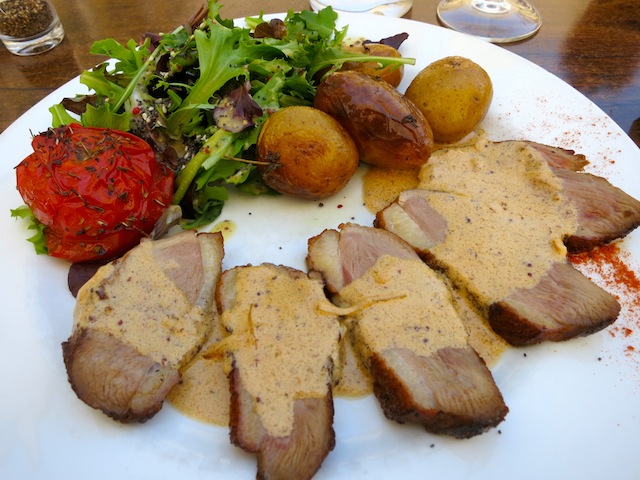 7: Eat Well
What are the best destinations for food in the South of France?
Everywhere
Oh, how you can eat on the Côte d'Azur, hopping from swanky Alain Ducasse restaurants in Monaco to colourful markets like the Cours Salaya in Nice.
Budget tip: If you want haute cuisine, but need to watch your euros, opt for a restaurant's Menu – a 3-course set meal; the Formule – a two-course meal; or un Plat – the dish of the day. If you have a vacation rental, you can make the best of the markets and stock up on charcuterie, rich juicy melons, deliciously runny cheeses and wine.
Another how-to-eat-well-on-a-budget price cutting tip: Save the fanciest restaurants for lunch when prices are cheaper and opt for un carafe d'eau, which means a pitcher of tap water, rather than bottled water. It's perfectly acceptable.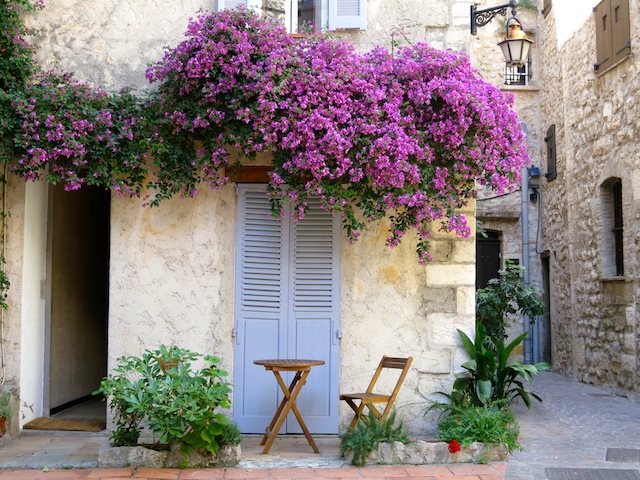 8: Rent an Apartment or a Villa in France
If you don't have a car – and you don't need one on the Riviera – Nice, Cannes and Antibes are good choices. With a car you can venture farther afield to places inland like Vence, somewhere in the country or even the less travelled mountains of the Cevennes.
Vacation rentals are all the rage on the French Riviera, where else can you get a private pool and bedrooms for 20 friends? While it's a superb way to indulge in the extreme lap of French luxury travel, French vacation rentals also work for the budget minded because they can be much cheaper than hotels.
Nice, for example, has loads of reasonably-priced holiday apartments. I've rented apartments in both the Musicians Quarter and on the Promenade des Anglais, and it worked out well both times. (Except for that stupid time my husband decided to rent a motorcycle in France – I can't believe I still married him.)
9: Enjoy Some Riviera Nightlife
What are the best places for nightlife on the Riviera?
St Tropez, Nice and Monte Carlo
There's something about the South of France that makes you want to linger outside. From the celebrity-favoured nightclubs such as Gotha, Le Baoli and Nikki Beach in Cannes to the James-Bond-approved Casino de Monte Carlo, there's always some excuse not to go home.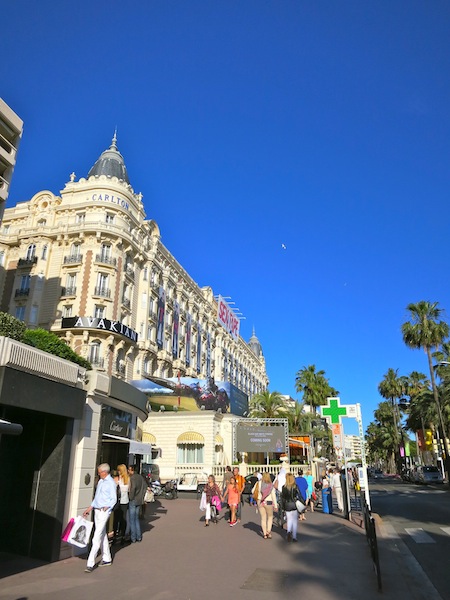 10: Stay in Some of the Most Beautiful Hotels in the World
Where are the top luxury hotels in the French Riviera?
Cannes and Monte Carlo
Hotel hopping is one of my favourite things to do in the South of France. This region has star-studded luxury hotels like the Hôtel du Cap-Eden-Roc in Cap d'Antibes; the art-filled Negresco in Nice; the swanky Carlton Hotel in Cannes and the atmospheric Hôtel Belles Rives in Juan les Pins (where Zelda and Scott Fitzgerald frolicked back when it was still a private villa).
The Riviera is a region that specializes in luxe moments, and stopping into hotel bars for a glass of champagne can be a full-time Olympic sport. I should know. I've spent many hours in training.
11: Get Active
What's the best town for cycling in the South of France?
Nice
You have to work off all that food and drink somehow, especially if you plan on heading to the beach. I'm completely enamoured with the Vélo Bleu bike share program in Nice – and once I finally figured out how to sign up, I sped up and down the Promenade des Anglais every day.
There are kilometres of paved trails in this active city, and cycling is a great way to get around.
I even cycled from Nice to a shopping mall in the town of St Laurent du Var (you can, too!) and to the Nice Airport to pick up my husband when he finally flew in to join me – though with his luggage being quite heavy (filled with all the books and pairs of shoes I'd been unable to fit into mine) he wisely insisted we take a taxi back.
Hiking
Another way of getting physical is hiking. The ambitious can try Nietzsche's Path, the trail from the hilltop town of Eze down to the coast, while the lazy can content themselves by strolling up and down the ritzy Croisette in Cannes or the Promenade des Anglais in Nice.
Another lovely place to walk is the Ile Sainte-Marguerite, a lovely island just off the coast of Cannes.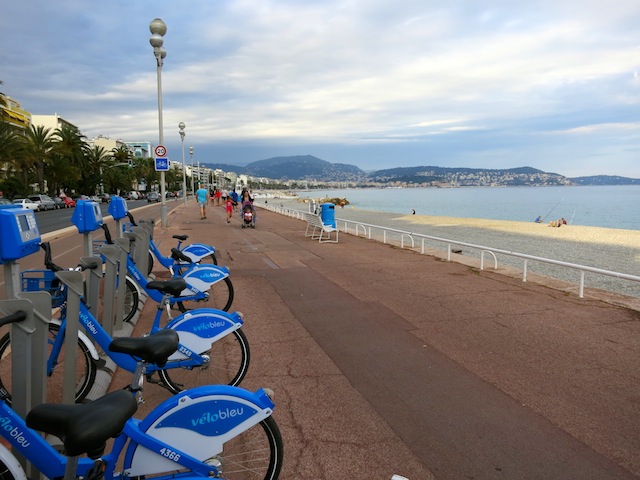 Getting Around the South of France
If you're not that mobile the bus system in the South of France is extensive and cheap. But really really slow. Taking trains along the coast is one of the most convenient ways to travel. It's easy to hop from town to town just for the day.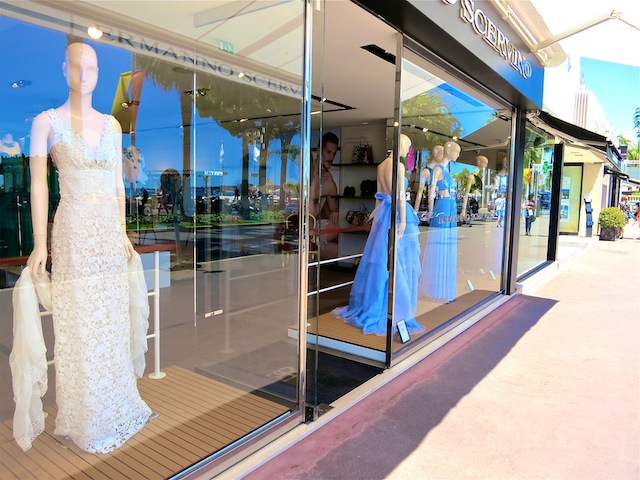 12: Shop
If the price tags of the Dior dresses on the Promenade de la Croisette in Cannes don't have you weeping into your pocketbook, shopping is one of the most adrenalin-buzzy things to do in the South of France. If, like me, however, you spent all your money on champagne in Monaco, don't despair.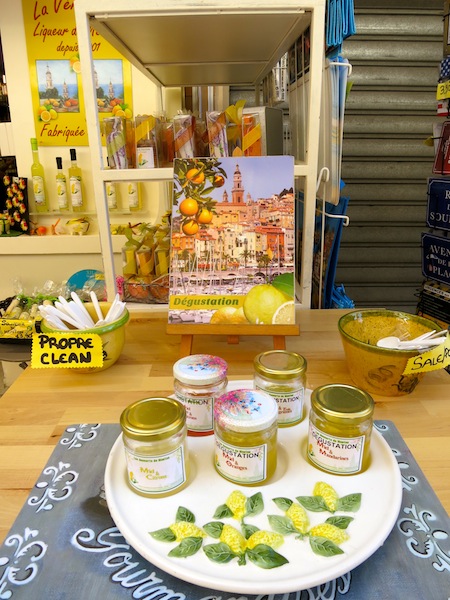 You can turn your attention to more affordable artisanal souvenirs such as lemon-infused olive oil in Menton, and you can easily spend a day in Grasse buying and learning about perfume.
Another top souvenir is hand-blown glass in Biot or you can pick up a bit of lavender in the market of Antibes.
13: Escape the Crowds
Looking for things to do in the South of France that are off the beaten autoroute? Savvy South of France fans head to the less touristy region of Languedoc-Roussillon, a land rich in wine tourism and peppered with historic towns such as Narbonne, Carcassonne, Minerve and Pezenas.
14: Cruise
For something different try a luxury barging cruise on the Canal du Midi, one of the most seductive forms of slow travel you can find.
15: Sightsee
I find the city of Avignon, one of the gems of Provence, a rich destination for sightseeing with its glorious Palace of the Popes, gardens and pedestrian streets. (Just don't do what I did when you into Avignon Cathedral.)
Another great place for sightseeing is the Bouches-du-Rhone, a region in the South of France that encompasses Marseille, Aix-en-Province, Arles as well as the glorious salt flats of the Camargue, where pink flamingos dip their beaks in bracken water, wild white horses roam semi-free and you can indulge in some medicinal seaweed therapy on the coast.
There. Have I convinced you on the blinding beauty of the South of France? Excellent. Let's all start planning our retirement wardrobes now. You can borrow my bright orange mini if I can borrow your plum-coloured Hervé Léger bandage dress. It will go perfectly with my cleavage wrinkles.
PS: Totally lying about giving up the pretty boys.
Read more: Visit my South of France Tag Page for more travel blog posts about the South of France. For more on travel to the French Riviera visit the Côte d'Azur tourism website. Read more: about Top Destinations in Europe.
Find a South of France hotel
Pin me!