This post may contain affiliate links.
Searching for an affordable luxury Caribbean vacation? Here are essential tips and tricks to help you plan a luxury beach holiday on a budget.
Who doesn't love beaches, palm trees and a never ending parade of seafood? When it comes to sky high prices, however, some of the excitement for a 5-star tropical vacation fizzles, so here are some tips and tricks for planning an affordable luxury Caribbean vacation.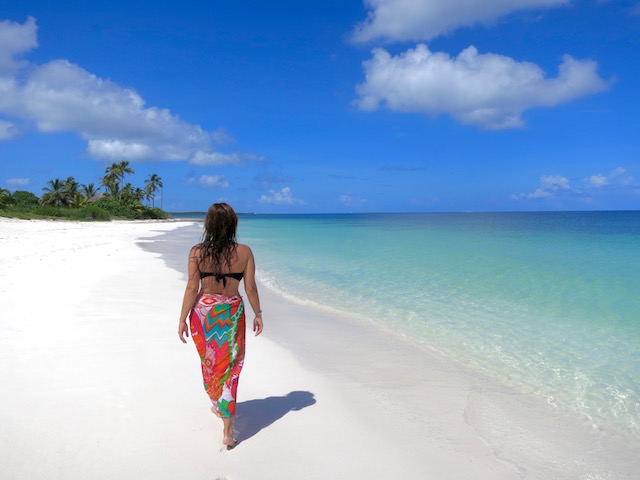 Low season isn't when you think
The Caribbean can be a great destination all year round, but summer isn't always the best bargain. Summertime is when islanders, not to mention Europeans, have their holidays, so an August vacay to a 5-star Caribbean resort might not be quite the deal you were hoping for. On top of that a wealth of summer festivals can bump up prices.
Hurricane season?
Fall hurricane season can be a great time to find cheap luxury vacations in the Caribbean, but, um, who wants to get caught in one? That said, I've had some stellar affordable beach holidays during September, October and November and didn't get rained on at all.
If you're worried, this might be a time to consider visiting an island outside the hurricane belt such as the ABC islands, Aruba, Bonaire and Curacao. Other islands outside the hurricane belt? Margarita Island (part of Venezuela) and Trinidad and Tobago.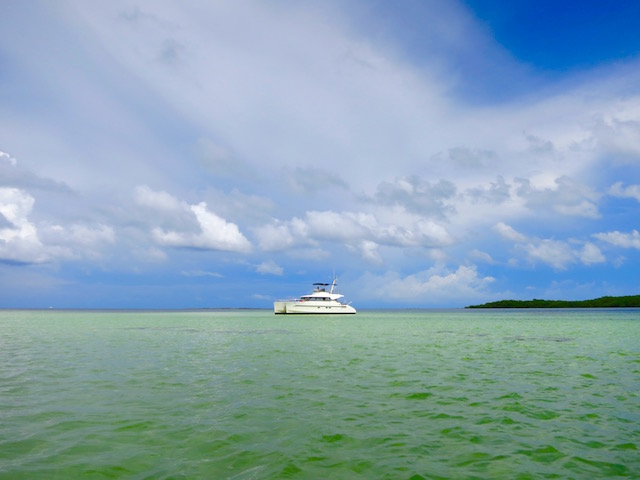 The BEST time for an affordable luxury Caribbean vacation
In my humble opinion, December is a prime time to score some cheap luxury Caribbean deals. Just make sure you're back before Christmas Day.
Example: My husband and I flew to Cuba on Dec 16th and returned in the early hours of Christmas Eve – if we'd left one day later our trip would have been $300 more per person, and if we could have started our vacation a day earlier we would have saved $200 more.
The surprising high season time to score luxury Caribbean deals
January, too, often has a dip in prices. After the holiday season and before spring break there is some major travel fatigue going on. So if you want to escape the worst part of winter, check out prices just after the new year.
Pin me!
Choose the right island
If nothing but a 5-star hotel will do, but like most of us you're on a budget, choose an affordable island. Generally Cuba (U.S. citizens excepted – for now) and the Dominican Republic are at the budget end of the spectrum for beach holidays, with Mexico and Jamaica close behind.
Travel tip: At the top end of luxury, St Bart's and Anguilla are perennial favourites with celebrities. If a high-end island is your Caribbean dream trip look for smaller hotels or hotels not on the beach.
When it comes to cheap Caribbean luxury, think All Inclusive
It's true. All Inclusives can save you money by bundling air, hotel, transfers, activities, food and drink into one price – but if your image of All Inclusive resorts are bingo and booze, think again.
These days, many All Inclusive resorts have gone glam, tempting travellers with haute perks such as gourmet cuisine, elegant spas and designer cocktails.
But! Beware when booking a luxury All Inclusive – is the cheapest always the best deal?
Before you press that buy button, take a closer look at what you're paying for. When it comes to affordable luxury Caribbean vacations, the cheapest price isn't always the best option.
Recently, I nearly booked a weeklong All Inclusive luxury vacation to the Caribbean on Expedia at an unbeatable price, then checked the flights. For that amazing price, the flights weren't direct. If price had been more important than convenience I would have grabbed it, but for me, the direct flight trumped savings.
Check out these top luxury Mexico all inclusive adults-only resorts.
Sample affordable luxury with a Day Pass
Thanks to Michele Peterson, a beach and sun specialist over at ATasteforTravel.ca for this tip.
A Day Pass to an all-inclusive Caribbean resort costs a fraction of the $500 USD (and up) it can cost for an overnight room and you get to enjoy all the luxuries (minus a room of course) such as unlimited all-inclusive fine dining, cocktails and drinks, use of water sports equipment, swimming pools and loungers with towel service and access to some of the Caribbean's most beautiful beaches.
When to opt for a resort Day Pass
Opt for a Day Pass if you're on a cruise, have a long airport layover, want to check out a resort for a future stay or are staying at a cheaper resort down the road. A favourite? A Day Pass at the luxurious Sandals Grande Antigua Resort & Spa, located on Dickenson Bay. Read more at Michele's Airport Survival Guide: Day Pass to Sandals Grande Antigua Resort.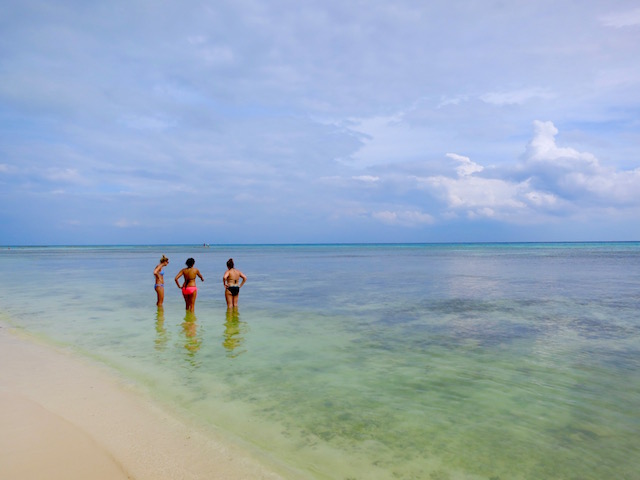 When to opt for upgrades and when to save your money
Have you noticed it's not enough to stay at a 5-star Caribbean resort anymore? So many properties now have exclusive resorts and sections within their main resort that the choices can be dizzying.
Generally speaking, upgrading brings additional perks and privileges such as free Wifi, exclusive restaurants, private beach sections, private pools, butler service and extra-luxe rooms.
Do you need it?
Upgrades are wonderful additions to any tropical vacation. If you're looking for affordable tropical luxury, however, either forgo the upgrade or think about booking the upgraded section of a 4-star resort rather than a 5-star.
Price it out: An upgraded section in a 4-star can be cheaper than the regular section at a 5-star – and you'll still get that exclusive feel.
Travel tip: Resorts that aren't full will sometimes offer special deals on upgrades once you arrive, such as 6 nights for the price of 5. Sadly, there's no guarantee.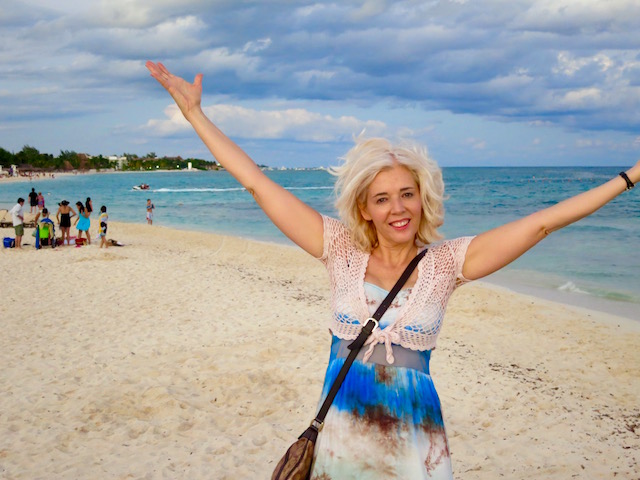 It's your vacation – make it work for you
Ultimately, it's your holiday. Whether your idea of affordable luxury Caribbean style means Bulgari toiletries in your spacious villa with a private pool, or simply a comfy king bed, balcony with a view and a beach lounger by the pool, set your budget beforehand then choose the vacation that best suits you.
Read more: Head to my Caribbean page to read more Caribbean travel blog posts.