The first thing you need to know about luxury travel is that it's not all about money, it's about experience. Luxury travel is finding the perfect hiking trail, the historic hotel, the remote tented camp in Thailand … oh, who are we kidding? Luxury travel can cost gobs of money. Does it mean only the 1% can aspire to it?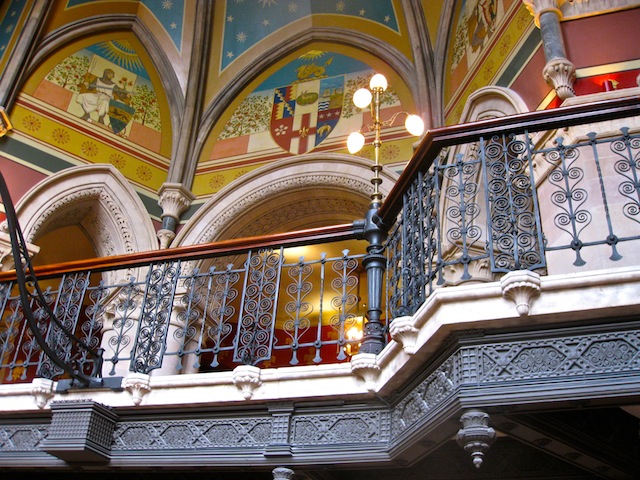 Who are the luxury travellers?
Let's face it. Some people have infinity pools full of money and are able to demand the best at all times …
What? The restaurant has only one Michelin star? I don't settle for less than three! Come again? The Royal Penthouse Suite at the Hotel President Wilson in Geneva is only $65,000 a night? A steal at the price!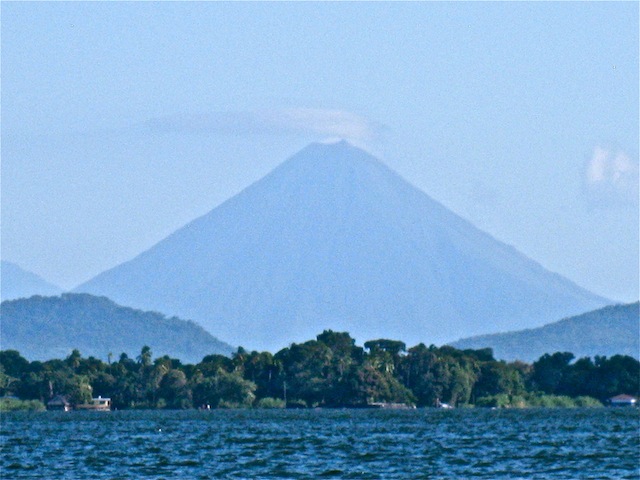 Don't fling yourself into a volcano
Before you hurl yourself into the Masaya Volcano or some other abyss in Nicaragua because you will never be that One Percenter, step back from the rim. Think. Do you really need the absolute top tier of luxury all the time? (Admittedly, some of us need it more often than others – it's a curse.)
Or are you at the other end of the spectrum? Is a once-in-a-lifetime travel splurge is enough? Would one week at Eden Rock in St. Barts build enough warm memories to see you through seven decades of winters in Yakutsk?
Maybe, like a lot of passionate travellers, you're somewhere in between. You go after luxury travel when you can and don't cry if you have to give up something else to get it (at least not in public).
Know thyself
You know yourself well enough to understand your priorities, that if you can eat the foie gras at the Atelier de Joël Robuchon in Paris, you're willing to forgo that cashmere sweater at Freego on rue Jacob. (You also realize it would be nice to have both, and briefly consider giving up electricity for the winter to have them.)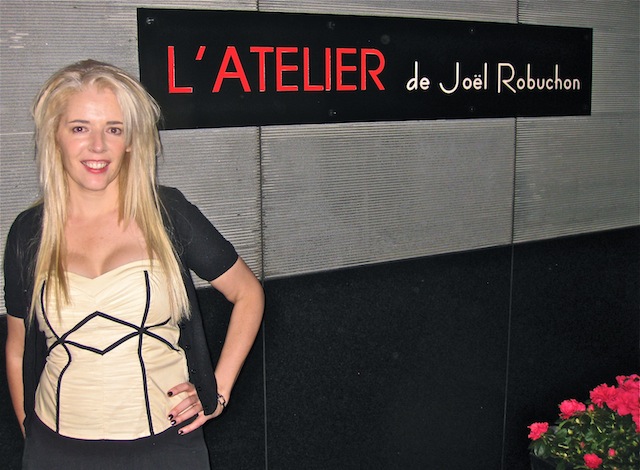 Importantly you also understand, deep within the bone marrow of your being, that other people have no electricity at all, and that you are incredibly privileged to be able to travel. And you never take this for granted because that would suck out your soul. If that's the kind of traveller you are, this luxury travel blog is for you.
About this blog
The goal of Wandering Carol – A Luxury Travel Blog is to share some amazing travel experiences and tips with you so that you can plan your own trip, develop a wish list, find your own 'best luxury travel moment' or just come along for the ride.
But what is luxury travel?
Well, here's an ephemeral term that's hard to define. Luxury travel is a shapeshifter, appearing as one thing to the extreme cyclist and another to the spa fanatic (unless you go somewhere like the Grand Resort Bad Ragaz in Switzerland where you can relax in a Swarovski crystal steam bath plus improve your fitness performance with a customized evaluation from the Swiss Olympic sports doctor).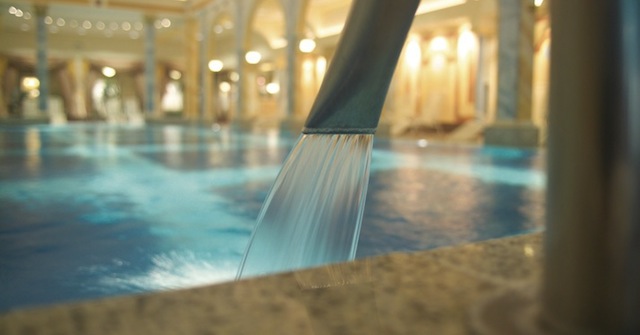 But in my opinion, this is what luxury travel really is:
1) Luxury travel is big in-your-face extravagance
Luxury travel is, well, luxury. It's the 7-star resort and private jets. (By the way, did you know you can now get from New York to London in three hours with Spike Aerospace's S-512, the 'first supersonic business jet' in history? Kind of makes you think of the old Concorde, doesn't it?)
2) It's also in the small things
This is where luxury travel becomes accessible. It's the aha-this-is-what-life-is-about moment that counts. It's splashing out on one perfect serving of sustainably-sourced Beluga Caviar at the Caviar Bar in the Grand Hotel Europe in St. Petersburg, Russia, even if you're staying at the dour Herzen Inn around the corner. (Sigh. I was.)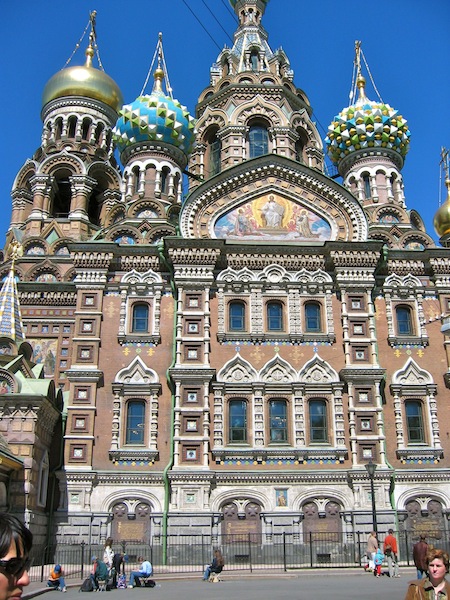 Luxury travel is a glass (or two) of champagne at the Ritz in Paris in the wood-panelled Hemingway Bar, the same bar Ernest Hemingway famously 'liberated' in August, 1944. It's two lavish nights at the riverside Shangri-La Hotel Bangkok before you head north to trek through the jungles of Thailand.
I could go on and on about luxury travel and the little things, because this is the kind of luxury travel that excites me. By not having everything over-the-top deluxe all of the time it intensifies the luxury experiences we do have.
3) Luxury means texture
Seriously. I salivate over the Rubelli silk wall coverings at the Gritti Palace Hotel in Venice, and wasn't kidding when I wrote in the Toronto Star that the shiitake-coloured limestone and fawn-coloured wood from West Africa in the Spa at Four Seasons Toronto are enough to make you fondle the furnishings.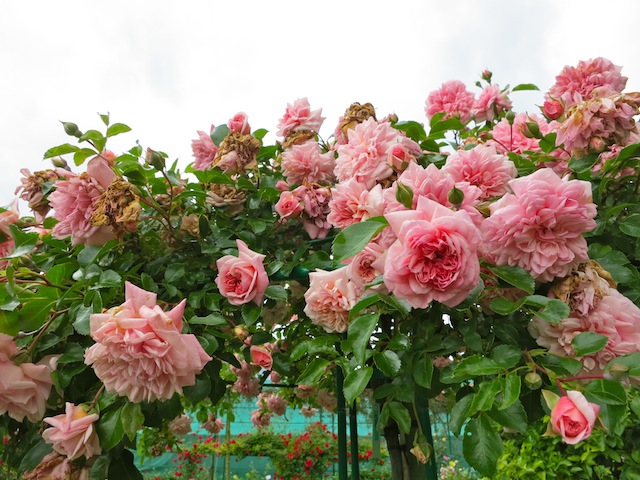 If you could put luxury travel under a microscope you'd see it's in the details under your fingertips and the hand-painted tiles right in front of your eyes.
4) It's time saved and stress avoided
Luxury equals service. It's hiring a private car and driver in Slovakia to take you to the ruins of a castle when there is no direct way by train or bus. It's paying for an upgrade of your hotel room so you can enjoy an ocean view. It's taking a taxi or a hotel car when you arrive at the airport in a strange country instead of trying to figure out the local bus.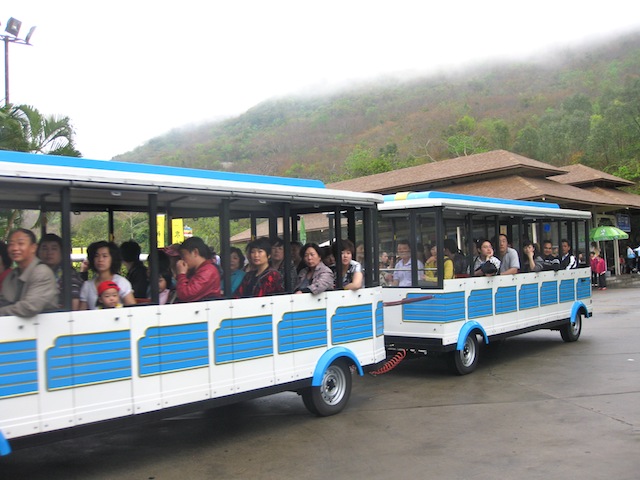 Luxury travel is flying business class to Europe (even if you go on points) so that you don't lose a whole day of your trip because you got no sleep on the plane. Luxury travel is whatever saves you from headaches.
5) Travelling well means wellness
Horrible fact. Wealth buys health. Studies are clear. People who have money tend to be healthier than those who don't because of issues such as diet and access to proper medical care (which makes volunteerism such a powerful way to travel).
Positive fact. Luxury travellers can be healthier than other luxury travellers if they incorporate wellness into their travel plans, and wellbeing is true luxury indeed. Spa and wellness travel is also one of the fastest growing sectors of the luxury travel market.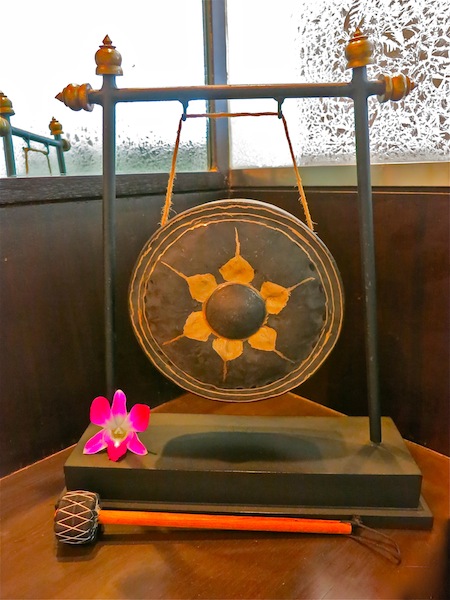 So slow down and nurture yourself. Spend a week detoxing at an energy-filled wellness retreat such as Kamalaya Koh Samui Wellness Sanctuary in Thailand, Le Blanc Spa Resort in Cabo or soak in a centuries-old bathhouse in Budapest. Your body will thank you.
To help you decide where to go, WanderingCarol – A Luxury Travel Blog highlights some of the best spa and wellness resorts around the globe so that you can travel better, healthier and with a permanent Zen smile on your face.
5) Luxury travel is authenticity
We all want authenticity when we travel, but here's the elephantine question in the room: Does luxury travel remove you from reality or get you closer?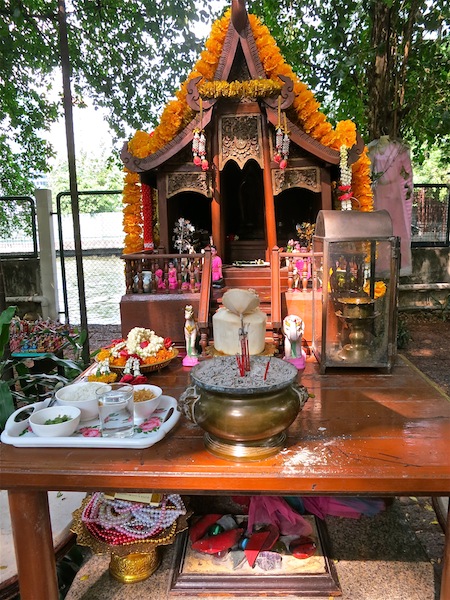 Answer: luxury travel can do both.
If there are high walls around your all-inclusive resort in the Caribbean and you haven't once stepped out of the grounds, chances are you're not becoming one with the country. (But trust me, if you're paying pennies for a bungalow in Bali and spending every day on the beach and every night watching movies in an open-air restaurant with other backpackers, you're just as removed. Been there. Done both.)
And while we're at it, let's not diss the almighty all-inclusive or high-end tropical resort. Sometimes, escaping reality for a week is your only path to sanity, and who's going to argue with sanity?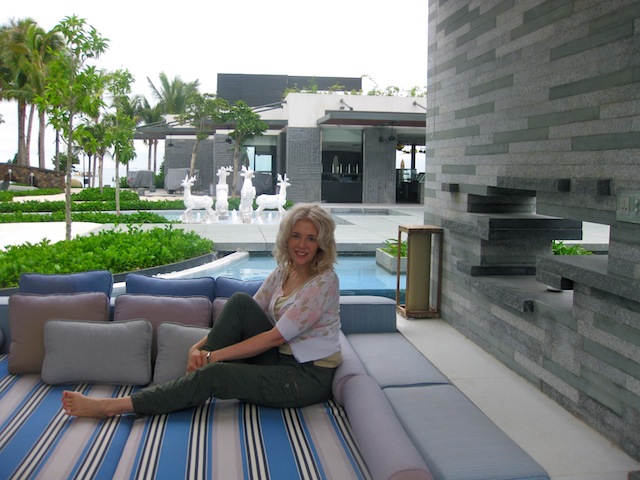 But back to authenticity in travel. Whether it's getting up and close to rescued elephants in Thailand at a luxury tented camp, dancing the Viennese Waltz at the Imperial Ball in Vienna or tramping through an old-growth Amazon forest, luxury travellers seek to connect with their surroundings, just as other mindful travellers do – the luxury traveller's bed is just softer and their camel might not smell as bad.
In essence, here's what luxury travel really is. Luxury travel is everything regular travel is but magnified. It can be a moment, a splurge or a lifestyle but above all, luxury travel is a beautiful state of mind.
Read more about this luxury travel blogger on her about page.