The spa can change your life – a spa certainly changed mine. After my first spa vacation, at a state-run spa in Germany, I was such a fan of spa travel I went home, wrote about the spa I'd been to and sold the articles to some top newspapers including the San Francisco Chronicle, the New York Post and the Toronto Star – a fluke or fate, who knows?
At any rate my life as a travel and spa writer was born. Who knew there was such an interest in wellness?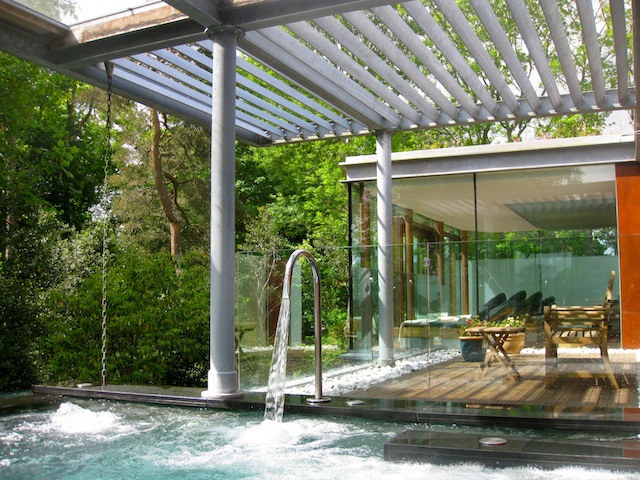 The spa is a good for your health
Since then I've written about the spa industry, spa travel and top wellness destinations around the globe. And what I've learned is that there is no healthier way to vacation. Is it any wonder spa and wellness travel is one of the fastest growing niches in the tourism industry?
My only question is, what took it so long?
Open your mind to spa travel
So drop those spa prejudices (you know you have them – at least my husband did until I brainwashed educated him), because a trip to the spa can mean far more than a mani and a rose-scented facial (though you wouldn't catch me turning one down).
Today, the spa is as much about lifestyle as it is about beauty and there are spas and spa destinations that cater to every taste.
What can you do at the spa?
The options for spa treatments and spa programs are so varied it's mind blowing. In additional to the good old Swedish massage, at the spa you can:
Hone your sports performance
Soothe your back pain
Improve your sleep habits
Challenge yourself with equine therapy
Learn how to do Nordic walking.
Let us not forget the power of a really good pedicure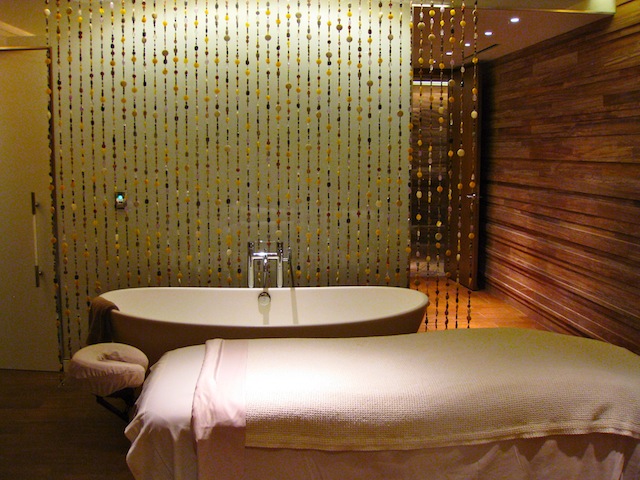 Why go to the spa?
Ah, Spa, how do I love thee? Let me count the ways:
Because you offer stress relief, especially a spa that has expansive facilities such as saunas, whirlpools and relaxation rooms. The minute I walk into one I start to relax.
Because when my skin looks haggard you make it look better – nothing beats a good collagen facial. Nothing. Not even champagne.
Because you ease my back pain and shoulder tension: A good masseuse is gold, baby. Gold.
Because when no one cares, you do. Seriously. The spa is a terrific substitute for love and attention.
Because you like to celebrate: Going to the spa for a special occasion is a no brainer. I'd rather go to the spas in Vegas on a bachelorette party than play the slots wearing fishnets and a captain's hat any day.
Because you heal: Curative spas are all the rage these days, a throw back to the time when taking the 'cure' in Europe was a high society past time. My personal favourites are thermal water (hot springs) spas, though I'm not adverse to a good seawater spa cure either.
Because luxury travel is always better when it includes a spa.
Because spa travel is the very best type of travel of all.
Different types of spas
Trying to define a spa these days is like trying to define culture, or health, or life itself. The spa can be so many different things. There are Nordic spas with outdoor pools, beauty spas, medi spas, wellness and holistic spas, fitness spas, detox spas, destination spas, day spas and even DIY spas out in nature, where you slap some mud onto your legs and rub.
Something for everyone to be sure.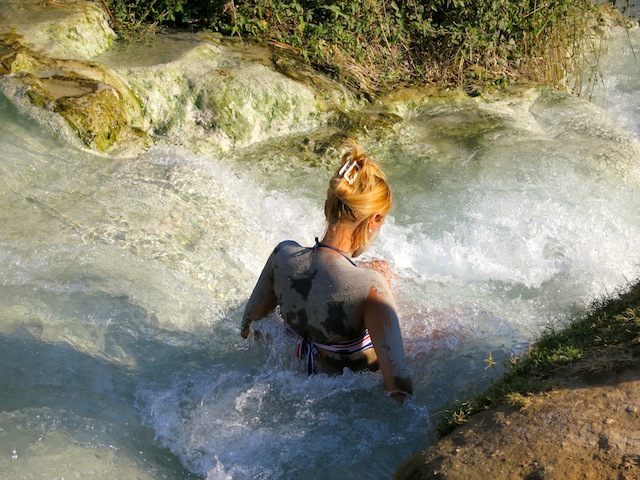 Spa travel is a wide open world
With so many spa options available, the question isn't whether to go to the spa, it's where to go to the spa.
There are luxury spa destinations, affordable spa holidays and everything in between. And that's why WanderingCarol has such a large wellness and spa section: it's designed to be the ultimate resource for spa travel, luxury spas, spa destinations, spa trends and how-to information, just for you.
How to use this spa guide
To get the most out of the spa information on this travel, you can search out spas by destination on the SPA menu at the top of the page, or go to the spa category on the lower right. Have fun and happy spa travel planning – don't you feel better already?