Welcome to this luxury travel magazine
Click around to find some top destinations and fab adventures - and put a spark in your life through travel.
What are the benefits of travelling? Let me count the ways. Read on for 10 top reasons to travel.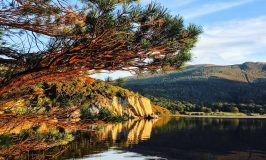 Here are the top 10 things to do in Killarney National Park, one of the most beautiful spots in Ireland.
With health and safety on everyone's mind,  wellness is going to be a huge part of travel going forward. Here's an itinerary that focuses on some of the best spas in Ireland and some top Irish spots for renewal, nature and tranquility.
Here is a guide to the best beach resorts in South Africa for the ultimate luxury stay.
Luxury Travel Tips
Mallorca, Menorca, Ibiza and Formentera … don't the names of these four Spanish islands conjure up an image of glitz and sun? To highlight all the glitz and sun you can have at the most deluxe level, here's an article about renting a luxury yacht in the Balearic Islands. Guest post by Abigail Edon […]
Hotels
Here's a review of the 5-star Hotel Nassauer Hof, a luxury hotel in Wiesbaden, Germany, with a thermal water spa, a Michelin-star restaurant, Ente and a central location.
Planning a trip to Thailand? Don't know where to stay? Here are some of the top destinations and best resorts in Thailand, from 5-star hotels in Bangkok and top beach resorts to remote tented camps in the jungle.
Looking for an Ontario getaway? Hockley Valley Resort is an upscale hotel, spa and ski resort in Mono.
Here's a comparison of two top resorts in Punta Cana, Dominican Republic: the Paradisus Punta Cana and Paradisus Palma Real