This post may contain affiliate links.
Guest post by Tom English
How to Plan a Caribbean Vacation
If you're looking for a getaway where you can relax and have some fun, look no further than the Caribbean islands.
The Caribbean is a beautiful, warm holiday destination with many fabulous resorts to visit, and you can find a variety of landscapes ranging from soft sand beaches and waving palms to volcanic rock and cacti.
This is why it's one of the most popular vacation regions in the world.
If you plan to visit the Caribbean for your next vacation, here are 8 great tips to help you budget and plan your stay.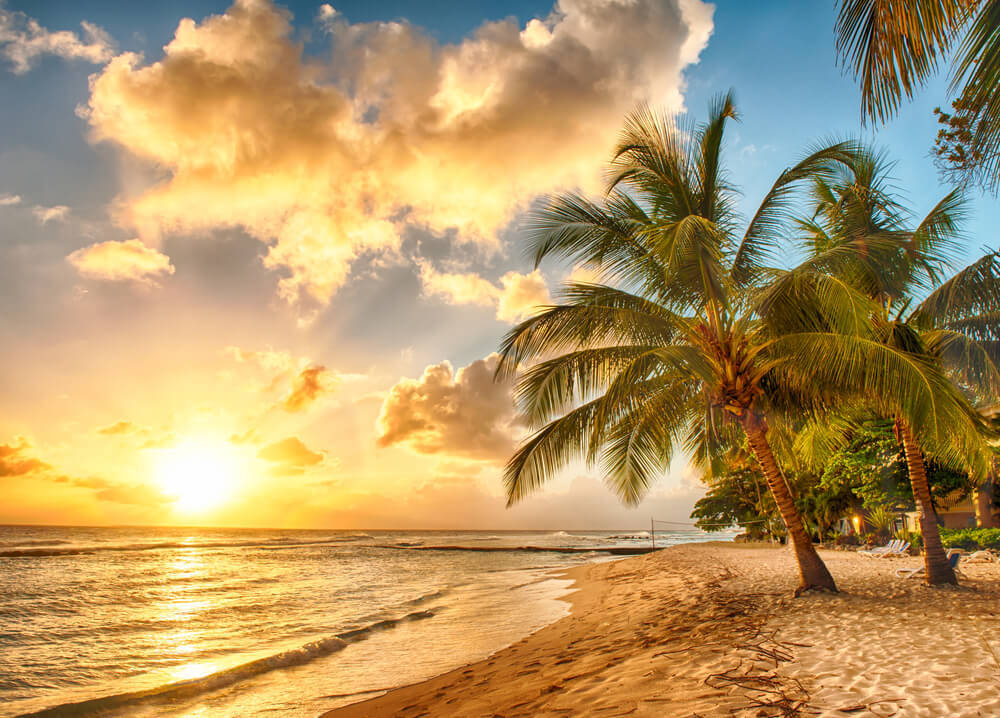 1. Choose Your Destination
The Caribbean is made up of more than 700 islands, reefs and keys, and each island has its own unique charm.
What about geography? Are you after arid and dry like Aruba or lush and mountainous like St Lucia?
Do you want a well developed island like Grand Cayman or maybe a destination like Barbados that has a British feel?
Are you drawn to the vibrant nightlife of Jamaica? The historical richness of Puerto Rico? The secluded luxury of the Turks and Caicos Islands, or the affordability of the Dominican Republic?
So many choices. But a good place to start is to pick a destination that aligns with your preferences and interests.
2. Research the Best Time to Go
The best time to go depends on what type of trip you're looking for.
In addition to being a tropical paradise, it's a culturally diverse region with some excellent scuba diving and snorkeling.
If you want a relaxing beach vacation, then anytime from November to April would be perfect.
If you are looking for an active adventure, then September through October might be your best bet.
3. Research What You Want to Do While There 
The crystal-clear water and beautiful beaches are just a few of the many reasons people love visiting.
There's plenty to see and do on each island, whether you want to go hiking or explore an underwater world of coral reefs.
You can also learn about some of the history that has shaped much of what we know today when it comes to food, music, art, dance and the heritage of the island.
Once you've done that, you can figure out a rough itinerary. And if your itinerary says nothing but lie on the beach, we get it. We need a vacation, too.
But your trip will be so much richer if you explore beyond the walls of your resort.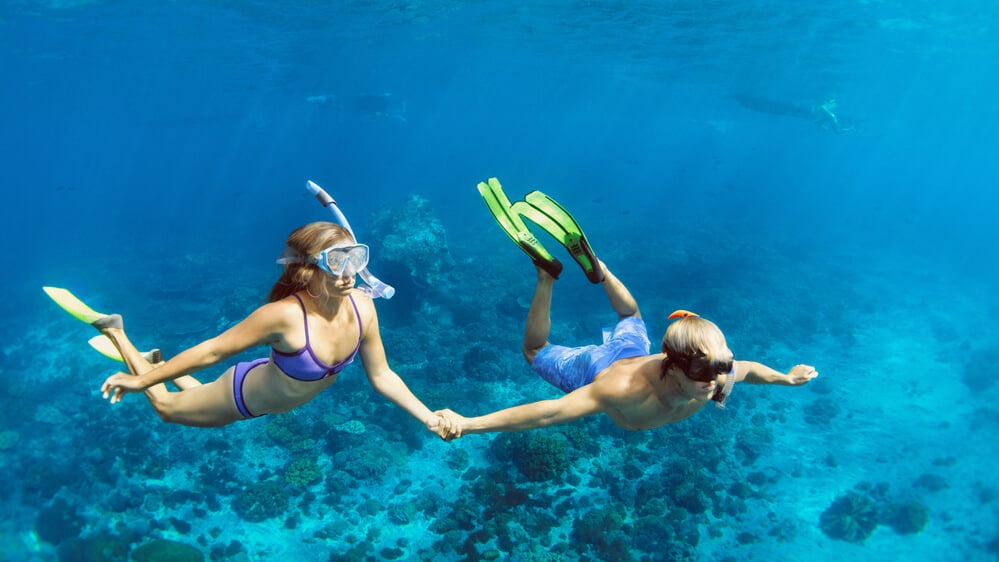 4. Create a Realistic Budget for Your Trip 
The Caribbean is one of the most popular destinations for a vacation these days, but many people are surprised to find out just how expensive it can be.
There will be expenses that can really add up quickly, such as visa and currency conversion fees.
The best way to avoid unpleasant surprises is by being proactive with your budget.
Make a realistic plan based on the average cost of living in that country and what you're willing to spend on this vacation.
5. Use Airfare Comparison Platforms 
Comparison websites like Skyscanner and Kayak can help you find the best deal on flights.
But make sure to read through all of the fine print and check the refund policies on any airline site before booking your flight.
Some airlines will advertise a cheap ticket but then make up for the price with additional fees.
Use Credit Cards with No Foreign Transaction Fees
If you're a frequent traveler, then the chances are that you've had to pay a hefty fee for every purchase made in another country.
What's even worse is the fact that this fee is usually applied on top of any rewards points or cash back earned from your credit card.
Many people who travel abroad each year take out cash instead of using their debit or credit cards because they want to avoid paying these ridiculous fees.
However, there are some ways around it.
One way would be to use one of the many no foreign transaction fee credit cards available on the market today.
These types of cards allow consumers to make purchases without having to worry about extra charges and can come with other benefits, such as higher limits.
6. Select Your Accommodation
Selecting the right accommodation is crucial for a comfortable and enjoyable vacation.
The Caribbean offers a range of options, from luxurious beachfront resorts to charming boutique hotels and cozy vacation rentals.
Consider factors such as proximity to the beach, amenities, and budget when making your choice.
7. Consider an All-inclusive Resort
One of the best ways to arrange an affordable vacation in the Caribbean is to choose an all-inclusive resort.
The advantages are that you won't have to tip or carry cash, and all meals and drinks are included in the price of your stay. This way, you can enjoy the resort's amenities without worrying about hidden fees or costs.
Another bonus of choosing an all-inclusive is that it makes it easier to plan your Caribbean vacation, since all the restaurants and activities you might want are conveniently at your fingertips.
8. What Kind of Trip Do You Want? Is There a Theme?
While the best Caribbean islands will offer up any type of holiday you might want, from sophistication and chef-driven restaurants to eco adventure, some islands are known to excel in certain areas.
To plan the perfect Caribbean vacation, you may want to aim for one that suits your top goals.
(And check out these 10 tips if you're looking for affordable luxury Caribbean vacations.)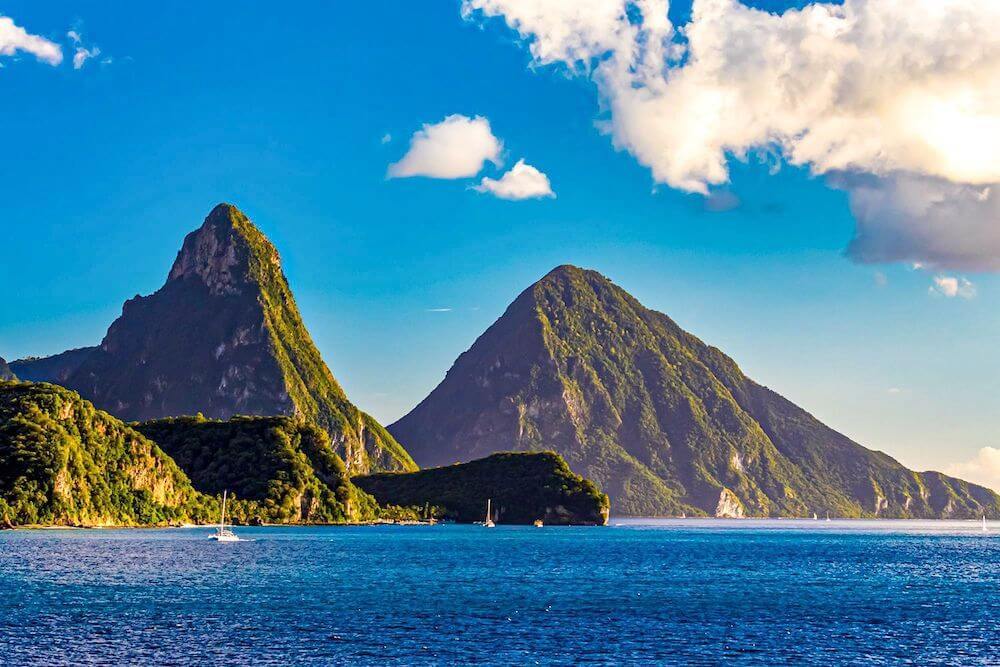 Romantic Holidays
For romance, St Lucia is considered one of the top islands to visit and some top places to stay on the island are the three all-inclusive in Saint Lucia Sandals resorts.
Sandals Grande St. Lucian is a luxurious resort with boutique over-the-water bungalows that features a mile-long beach with unparalleled views of both the Caribbean Sea and the Atlantic Ocean.
Sandals Regency La Toc is a 210-acre estate set on a half-mile, crescent-shaped beach. The resort features an executive-style golf course in addition to stunning oceanfront suites and villas.
Sandals Halcyon Beach features natural beauty around every turn, pristine beaches and unique accommodations such as Swim-Up Butler Rooms on the Crystal Lagoon.
Nightlife
If you want nightlife, you'll have plenty of choice. Cancun is a perennial favorite and you can find some amazing all inclusive adults only Mexico resorts.
Jamaica and San Juan are popular choices for club-goers, too.
Family Vacations in the Caribbean
Aruba is a popular choice for family vacations, while Grand Cayman has a wealth of family activities.
The Bahamas offer a variety of islands to choose from, and Atlantis Paradise Island on Nassau is a kid-friendly winner with its water park, marine habitats, lazy river and family-friendly amenities.
Outdoor Adventure
Often referred to as the "Nature Island," Dominica offers a bounty of outdoor experiences for nature lovers and adventure seekers.
Hiking, mountain biking, zip lining, bird watching and kayking … the list goes on.
Why Plan a Caribbean Vacation?
Escape winter, escape stress, escape your routine. Who doesn't want a break?
I hope that these tips on how to plan a Caribbean vacation have been helpful and that your trip to paradise is nothing but picture-perfect memories.
Read more: Get more affordable luxury Caribbean vacation tips or check out this post about visiting The Bahamas.