This post may contain affiliate links.
Guest post by Tom English
How to Plan a Luxury Caribbean Vacation
If you're looking for a getaway where you can relax and have some fun, look no further than the Caribbean islands.
The Caribbean is a beautiful, warm holiday destination with many luxury resorts to visit, and you can find a variety of landscapes ranging from soft sand beaches and waving palms to volcanic rock and cacti.
This is why it's one of the most popular vacation regions in the world. If you plan to visit the Caribbean for your next vacation, here are 5 great tips to help you budget and plan your stay.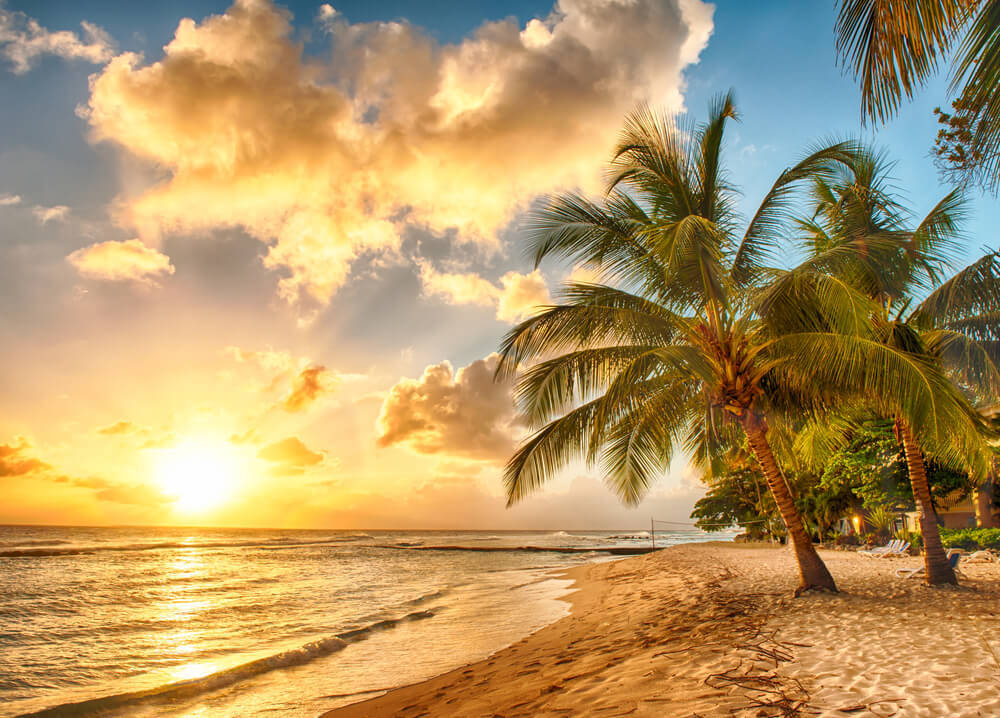 Research the Best Time to Go
The best time to go depends on what type of trip you're looking for.
In addition to being a tropical paradise, it's a culturally diverse region with some excellent scuba diving and snorkeling. If you want a relaxing beach vacation, then anytime from November to April would be perfect.
If you are looking for an active adventure, then September through October might be your best bet. One of the best times to visit the Caribbean islands is from November through April.
Visiting during this time will give you a good chance at finding the perfect weather, as well as some great deals on airfares.
Research What You Want to Do While There
The crystal-clear water and beautiful beaches are just a few of the many reasons people love visiting. There's plenty to see and do on each island, whether you want to go hiking or explore an underwater world of coral reefs.
You can also learn about some of the history that has shaped much of what we know today when it comes to food, music, art, dance and the heritage of the island.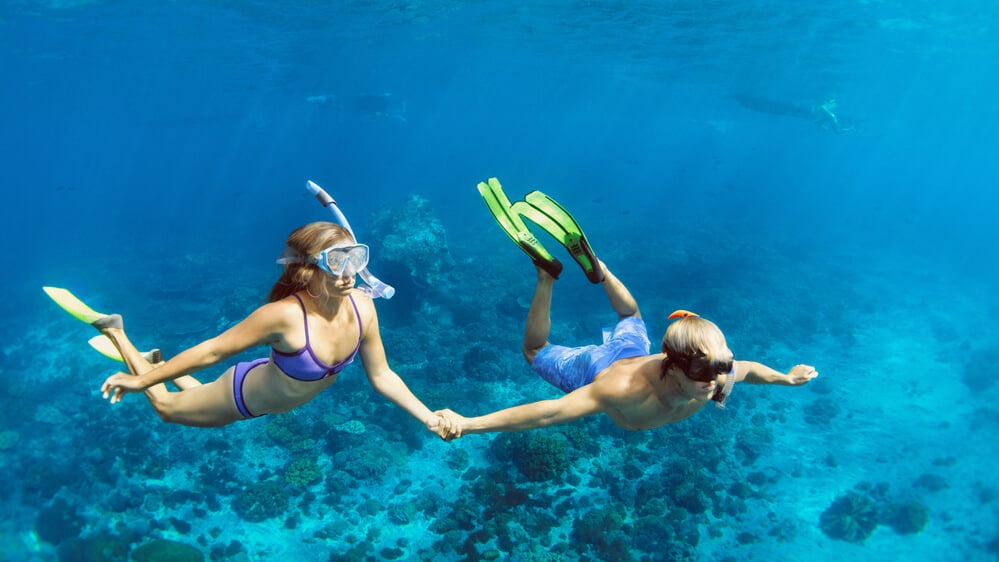 Create a Realistic Budget for Your Trip
The Caribbean is one of the most popular destinations for a vacation these days, but many people are surprised to find out just how expensive it can be. There will be expenses that can really add up quickly, such as visa and currency conversion fees.
The best way to avoid unpleasant surprises is by being proactive with your budget. Make a realistic plan based on the average cost of living in that country and what you're willing to spend on this vacation.
Use Airfare Comparison Platforms
Comparison websites like Skyscanner and Kayak can help you find the best deal on flights.
But make sure to read through all of the fine print and check the refund policies on any airline site before booking your flight. Some airlines will advertise a cheap ticket but then make up for the price with additional fees.
Use Credit Cards with No Foreign Transaction Fees
If you're a frequent traveler, then the chances are that you've had to pay a hefty fee for every purchase made in another country. What's even worse is the fact that this fee is usually applied on top of any rewards points or cash back earned from your credit card.
Many people who travel abroad each year take out cash instead of using their debit or credit cards because they want to avoid paying these ridiculous fees. However, there are some ways around it.
One way would be to use one of the many no foreign transaction fee credit cards available on the market today. These types of cards allow consumers to make purchases without having to worry about extra charges and can come with other benefits, such as higher limits.
Consider an All-inclusive Resort
One of the best ways to arrange an affordable luxury vacation in the Caribbean is to choose an all-inclusive resort.
The advantages are that you won't have to tip or carry cash, and all meals and drinks are included in the price of your stay. This way, you can enjoy the resort's amenities without worrying about hidden fees or costs.
Another bonus of choosing an all-inclusive is that it makes it easier to plan your Caribbean vacation, since all the restaurants and activities you might want are conveniently at your fingertips.
Some top places to stay in the Caribbean are the three all-inclusive in Saint Lucia Sandals resorts.
St Lucia is considered one of the top islands to visit and Sandals resorts have the best beaches in the Caribbean, unique restaurants, and absolutely spectacular accommodations.
Or, check out these 12 all inclusive adults only Mexico resorts.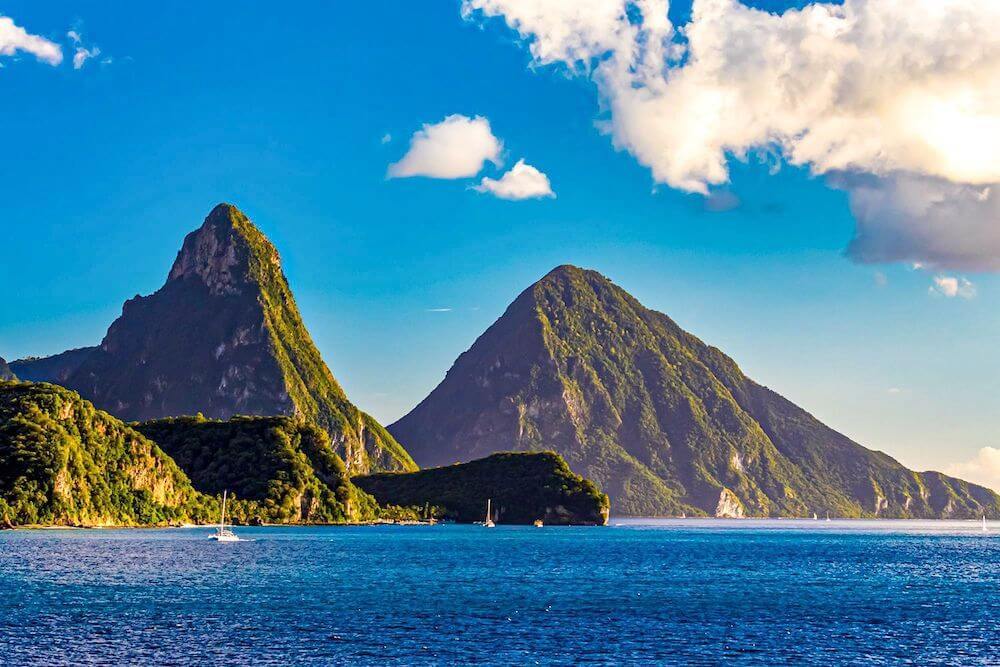 Sandals Grande St. Lucian
The sand and crystal blue water at Sandals Grande St. Lucian is so inviting that it's impossible to resist spending all your time in the sun-drenched paradise that awaits you just steps away from your room or suite.
This luxurious resort features a mile-long beach with unparalleled views of both the Caribbean Sea and the Atlantic Ocean for an unforgettable experience no matter where you stay on property.
The boutique Over-the Water Bungalows are designed both for those who want their toes wet without getting fully immersed and those who want to dive straight in.
These unique accommodations offer breathtaking views and a private ocean deck. Or stay in a Beachfront Rondoval Suites with your own plunge pool.
Sandals Regency La Toc
A place where you can escape the hustle and bustle of everyday life, Sandals Regency La Toc is a magnificent 210-acre estate set on a half-mile, crescent-shaped beach.
The resort features an executive-style golf course with private exchange privileges in addition to stunning oceanfront suites and villas featuring breathtaking views that are ideal for relaxing during your stay.
Sandals Halcyon Beach
Sandals Halcyon Beach is a true paradise by the sea with panoramic views and a tranquil beach. It features natural beauty around every turn and pristine beaches where you can relax under palm trees or take a stroll through scenery untouched by time.
This tropical utopia features luxurious accommodations such as Swim-Up Butler Rooms in our Crystal Lagoon resort, and fine dining at 6 restaurants that offer an exclusive exchange privileges program to ensure you get more out of your vacation.
I hope that these tips on how to plan a luxury Caribbean vacation have been helpful and that your trip to paradise is nothing but picture-perfect memories.
Read more: Get more affordable luxury Caribbean vacation tips or check out this post about visiting The Bahamas.