This post may contain affiliate links.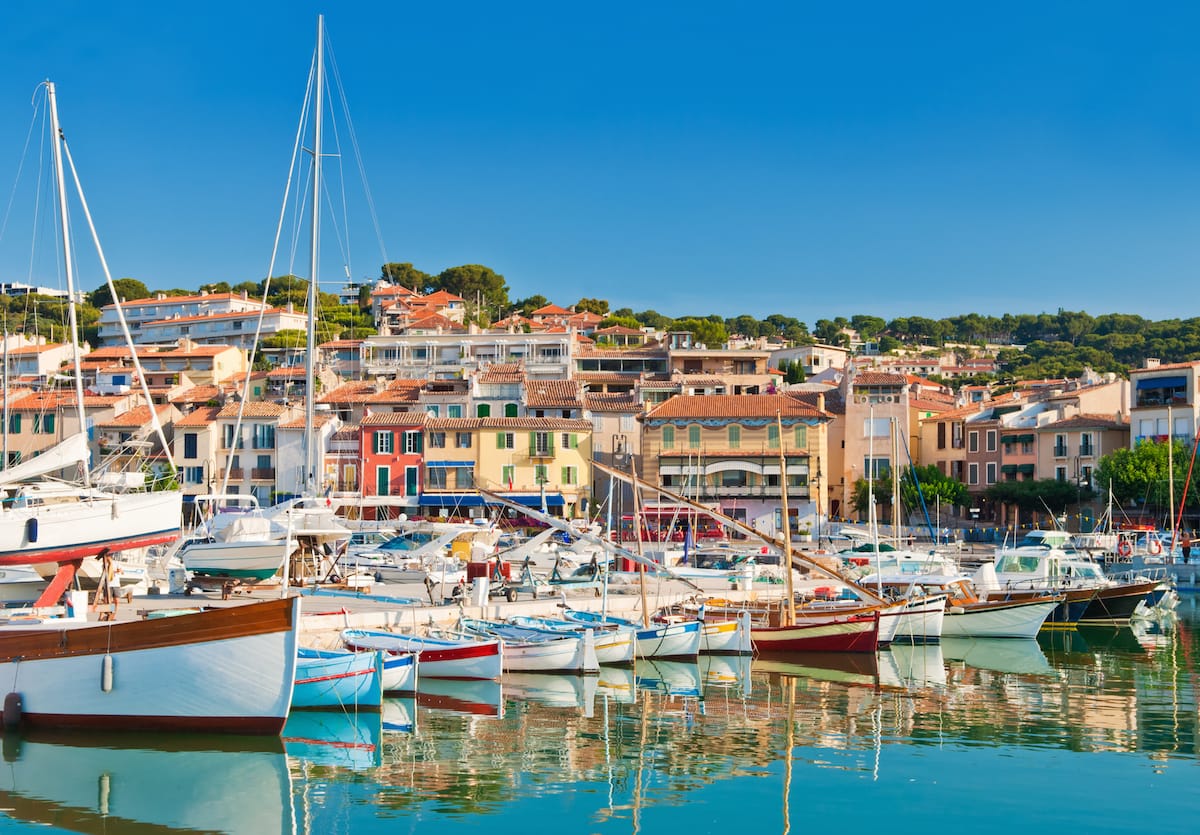 Here are top things to see in the Bouches-du-Rhône, a fascinating area in the South of France.
Best Things to Do in the Bouches-du-Rhone
While I've been to the Bouches-du-Rhone a number of times, I only recently realized I was there, so let's talk about this diverse area of the South of France, and you can find out if you, too, have visited.
Where is the Bouches-du-Rhone?
This is really the crux of the matter, along with the other important question, What is the Bouches-du-Rhone?
The Bouches-du-Rhône, which translates to the Mouth of the Rhone, and refers to the marshy expanse where the Mediterranean meets the Rhone River, is a department in France. And just so you know, a department is like a region, only technically smaller.
The Bouches-du-Rhone is the third most populous department in France and encompasses some mighty fine destinations including the cities of Marseille, Aix-en-Provence and Arles, as well as the eerily serene Camargue, a nature reserve where pink flamingos stand in endless salt flats and white horses, an ancient Camargue breed, gallop through shallow waters.
If you are planning a visit to this varied area in the South of France (or if you have, like me, been there and didn't know it), let's go over some of the highlights and must-see sights.
Why Visit Marseille?
Bouillabaisse
Marseilles was on my list for several reasons. The first was bouillabaisse, a seafood soup famous in France's largest port city.
The fact that I didn't like bouillabaisse very much reflects sadly on me, not the dish, and I'm working to educate my palette. It's probably a lost cause but an excellent reason to revisit Marseille.
The InterContinental Hotel Marseille
The second reason I wanted to visit Marseille was to stay at the Intercontinental Hotel, a 5-star property that is the result of a mammoth undertaking to restore an old hospital and turn it into a luxury hotel. The fact that my first room, after I'd completely broken my budget to stay here for a week, did make me feel as if I was in a hospital room is neither here nor there. Once they found me a nicer room with at least a partial view of the old port I was much happier.
If you do stay here, I highly recommend you upgrade to a room with a view and that you spend time in the cocktail bar, which offers terrace views from this sleek old-made-modern hotel.
The Old Port
So many things revolve around the Old Port in Marseille. Boats, for one. Duh. But also restaurants, hotels and sidewalk cafes. If you ask me it's the stomach of the city and all Marseille's limbs and bones extend out from it.
Art
While Marseille long had a rough and tumble reputation, something amazing came out of its grit-filled past, an explosion of cutting-edge art that propelled it to the forefront of the contemporary art world.
One of the best places to see art in Marseille is at MUcem, a sprawling art museum complex that can take up the better part of the day to see, or in the old and artsy Panier quarter.
Peter Mayle
Much of my affection for Marseilles can be blamed on the author Peter Mayle. While I confess I couldn't make it through his mega best seller A Year in Provence, his lighthearted crime caper The Marseille Caper touched my lighthearted soul.
If anything, the novel will inspire you to make a reservation at Restaurant Le Peron to give bouillabaisse another try.
What to See in Aix-en-Provence
Legacy of Paul Cézanne
While Aix-en-Provence is known as the birthplace of Paul Cézanne, the brilliant French painter who imposed his thumb-print-sized brushstrokes onto our vision of post-Impressionist art forever, he's not the only artistic soul who made this city home.
Good King René
Take Good King René, for example. This 15th-century ruler of numerous lands and territories retired to Aix where he spent his final days indulging his passion for art and poetry. In the process, he bestowed the city with an aura of elegance and sophistication that remains today.
We could go on about Hemingway, Zola, Albert Camus and other literary greats who have gravitated to this cultural hotbed, but it's enough to say that Aix-en-Provence is a South of France highlight and now we need to talk about the fountains.
City of 1000 Fountains
Known as the City of 1,000 Fountains, Aix-en-Provence actually has more like 100 fountains, but it's still a heck of a lot. One, it should be noted, is dedicated to our friend Good King René, although its central heroic statue in no way resembles the portly figure you can see in a painting of said king in Aix Cathedral.
Things to Do in Aix-en-Provence
Stroll the stately avenue Cours Mirabeau; enjoy a morning coffee at the Café de Deux Garçons, one of Cézanne's former haunts; wander through the Old Town and stroll through markets.
For an art fix visit the Musée Granet and visit Cézanne's former studio, the Atelier des Lauves.
If you're still feeling energetic, climb Mont Sainte-Victoire, immortalized in Cezanne's many renditions of it.
Put Arles on Your Bouches-du-Rhône Itinerary
It's hard to say who had a bigger impact on the Arles that tourists see today, the Romans or the artist Vincent Van Gogh, who lived here for a year in 1888 and painted some of its most iconic sites. Or, at least, they became iconic after he painted them.
A sun-kissed walkable city on the banks of the Rhone River, it's one of the top highlights to visit in the Bouche du Rhone.
Roman Arles
To delve into the city's Roman past you can visit the Arles Amphitheatre, an arena which dates back to around 90 AD, and imagine the citizens cheering on gladiators and charioteers. At the Théâtre Antique, which also stretches back to the 1st century, you can still see a performance today.
At the Musée de l'Arles et de la Provence Antiques you can see a recently discovered Roman barge that was excavated from the Rhone River in 2004, along with many other Roman artefacts such as a 10-foot-high statue of Augustus.
Van Gogh in Arles
One of the most rewarding ways to explore Arles is to follow the Van Gogh Trail, which highlights many of the locations that this troubled artist painted.
In the Place du Forum you can see Arles through Van Gogh's eyes when you find the reproduction of his painting the Café Terrace on the Place du Forum, while on the banks of the Rhone River you'll find a reproduction of his Starry Night Over the Rhone.
Another way to go deeper into the art of Arles is to visit the Fondation Vincent van Gogh.
For more information on how to spend a day in this captivating South of France city visit my Things to Do in Arles travel guide.
Saint Rémy de Provence
A classic Provencal town, Saint Rémy de Provence is a place to meander through galleries, wander under plane trees, explore the Old Town and browse through markets.
Like Arles, it's on the map because of its Vincent Van Gogh connections. For a period of time in 1889 and 1890, a troubled Van Gogh stayed in the asylum Saint-Paul-de-Mausole. Here he continued to express himself through his art, his many works including what is now one of the most most beloved paintings in the world, The Starry Night, which he painted from the asylum window.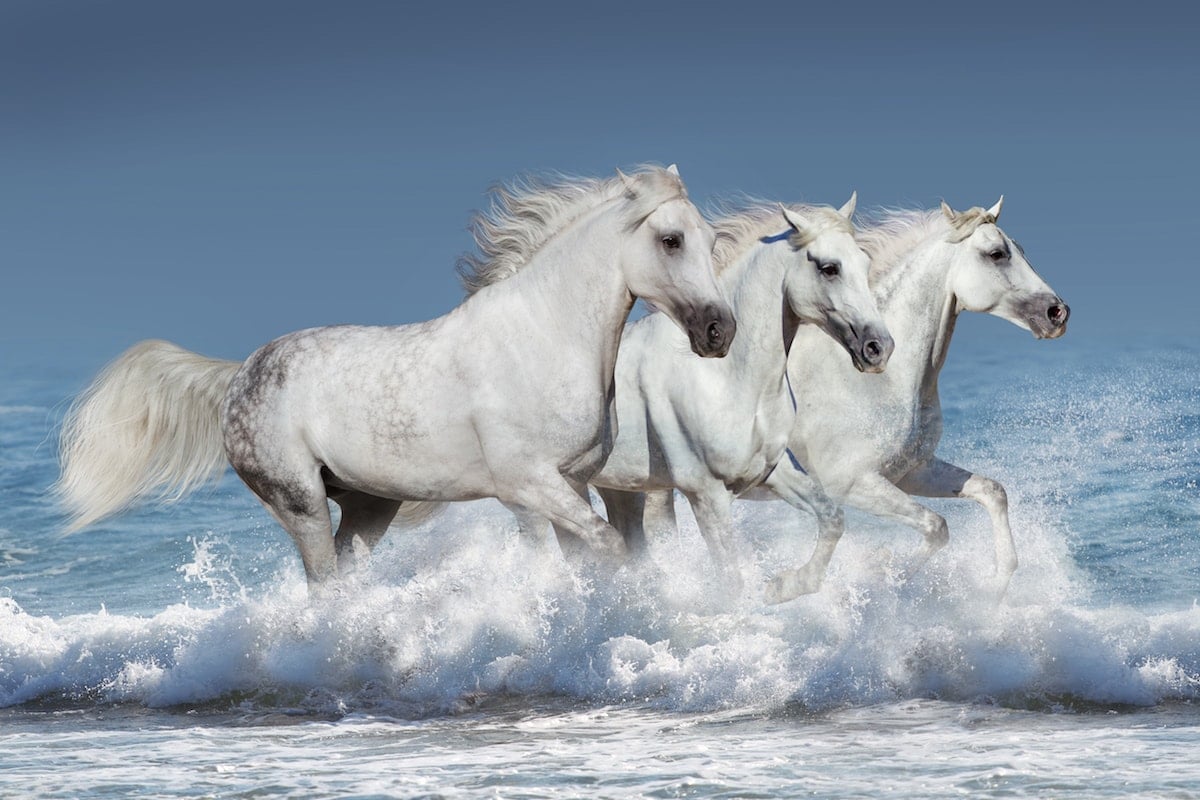 Don't Miss the Camargue
Where the Rhone meets the sea lies the pale flat landscape of the Camargue, and a visit here is one of the top things to do in the Bouches-du-Rhone. It's one of the most unique landscapes I've experienced.
Saltwater lagoons edged by sandbars and reedy marshes host pink flamingos, while herds of white horses run semi wild. You may also see black Camargue bulls, which are still raised for bullfighting today.
Cassis
Another way to enjoy the coastal areas of the Bouches-du-Rhône Department is to take a trip to Cassis, a sleepy fishing village on the Mediterranean about 20 km east of Marseille.
Life centres around the port here. Provencal fishing boats come and go, yachts stop in, and tourist boats take visitors to see the Calanques, narrow inlets ringed by the steep limestone cliffs that exemplify this picturesque rocky coastline.
Why Visit the Bouches-du-Rhone?
There are so many things to do in the Bouches-du-Rhône, and so much to experience. With its aromatic scents of lavender and rose, olive groves, vineyards, dramatic cliffs, salt pans, Roman legacy, and artistic soul, the region – its mild microclimate shaped by a sometimes-fierce Mistral wind- has much to offer a traveller.
From the urban vibrancy of Marseille to smaller destinations we haven't even touched on, such as Les Baux-de-Provence, Martigues and Port-de-Bouc, it's a varied region where – whether you know you've been here or not – you'll never run out of things to explore.