Planning a trip to Canada? Here's a guide to the best destinations and things to do in Canada
Things to do in Canada
There are a lot of things to do in Canada, the world's second largest country, from popular attractions to remote northern adventures. What? You thought Canada was the size of Luxembourg? No, no, that's just Vancouver's Stanley Park, so read on for some top Canada tourist attractions and travel destinations.
Unless you've got a giant year-long holiday, you're not going to see everything in one trip. I was born here and I haven't seen half of Canada's tourist attractions. But I have seen plenty. We've got cities, mountains, lakes and adventure and wildlife.
There is also a lot of agriculture, which means fabulous local produce and restaurants.
If you're looking for places to visit in Canada, the great outdoors is going to rank high. You can find nature just about anywhere, the country fairly reeks of it – but in a good pine-y fresh way, not in a skunk and decaying-reeds-in-a-slough way.
To help you plan your trip let me tell you about my favourite places, and some wonderful Canada attractions.
What to see in Canada if you love mountains:
1) Head to Banff, Alberta
Let's just put this out there: As a travel writer, I get around. That's why, when people ask me what my favourite places in the world are, they seem surprised when I mention a destination in my own backyard, Banff in the Rocky Mountains.
What's so great about Banff?
Banff is the most fabulous mountain town, with the Canadian Rockies so close you can reach up and tickle their chins. It has an international flavour – there are visitors from all over the world – all wrapped up in a scenic small town setting. There is also a castle-like hotel (the Banff Springs) and an ever present contingent of deer and elk.
In Banff you can hike, ski or stare happily at the snow-tipped Rocky Mountains all day long. You can kayak on the Bow River (trust me, it's easy), take the gondola up Sulphur Mountain for the views and soak in healthy mountain hot springs.
To combat all that healthiness, you can buy lots and lots of fudge from all the shops on Banff Avenue that lure you in mercilessly with their tantalizing fudge-y smells.
2) Visit Whistler, BC
Another amazing Canadian mountain destination is Whistler, two hours from Vancouver, where you can do every kind of mountain sport that exists, zip line over the trees and stay in fancy hotels.
A highlight in Whistler is doing the Peak to Peak 360 Experience from one mountain to another, where you can ski in the winter and hike or mountain bike in the summer.
3) Try some mountain hot springs
At Radium and Fairmont hot springs, also in British Columbia, you can soak out all your aches and pains while looking at lovely mountain scenery and wondering why you don't do this more often.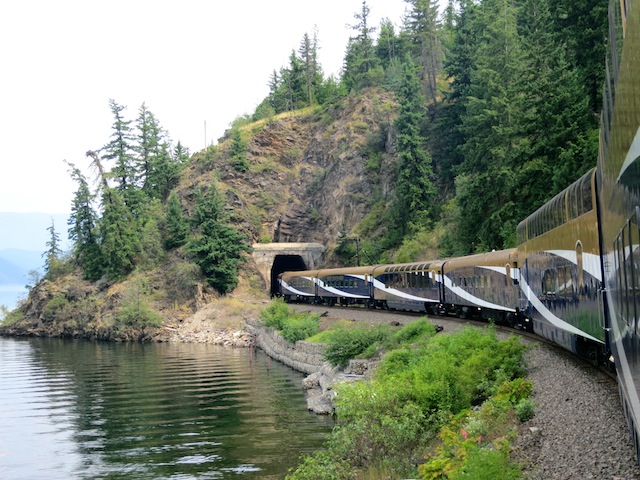 Things to do in Canada if you love scenic trips
1) Take the Rocky Mountaineer, a luxury train trip through the Rocky Mountains
To witness some of the most beautiful places in Canada, try the Rocky Mountaineer, a luxury inclusive train journey has several routes and tours through the Rockies. This is a Canada trip on the pampered level, and the luxury train trips are all about scenery, luxury and local cuisine.
2) Travel the Icefields Parkway
For another scenic trip through the Canadian Rockies, you can drive one of the most glorious stretches of highway in Canada, the Icefields Parkway between Banff and Jasper. You can do a bus tour, with scenic stops at Peyto Lake, the Columbia Icefields and the Athabasca Glacier, or drive it yourself and go at your own pace.
Where to go on the West Coast
1) Visit Vancouver
If you're visiting the West Coast of Canada, the province of British Columbia offers the bustling city of Vancouver – its shiny skyscrapers and stunning ocean setting remind me of Hong Kong.
In Vancouver you'll find mountains, rainforests, ocean, parks and one heck of lot of healthy-looking people. If you love the outdoors with a bit of big city sophistication thrown in, Vancouver's your man, er, your place.
Cycling around Stanley Park is a highlight, as is hanging around the scenic harbour. If you're really adventurous you can climb the Grouse Grind Trail, a tough vertical hike from the North Vancouver plateau to the Grouse Mountain peak. (I took the gondola. And then I went shopping on Robson Street. Call me tough.)
Whether it's designer stores or mountain man activities you're after, you can easily spend a day in Vancouver, or a week.
Note: the city of Vancouver is not located on Vancouver Island. It's all a ploy to confuse you.
2) Travel to Tofino
Tofino, which is on Vancouver Island, is an earthy mystical sort of place with a moody ocean setting and fairy-tale-sized cedar trees that can be more than 1,000 years old.
3) Don't miss Victoria
One of the Canada destinations that should be on your list if you're going to Vancouver Island is the city of Victoria. A throwback to a British Empire, Victoria is one of the warmest places in Canada, with daffodils that bloom impossibly early. The lovely Butchart Gardens will impress all those green thumb types out there and a the castle-ish hotel, the Fairmont Empress is an ideal spot to stop for afternoon tea.
Things to do in Canada if you love the Atlantic Ocean
Let's be clear on one thing. The Pacific and Atlantic coasts are very far away, with a whole lotta Canada in between, so either be prepared for a long trip or stick to one side of Canada.
On the East Coast of Canada are the maritime provinces that include Newfoundland, PEI, New Brunswick and Nova Scotia, and are practically a whole different culture unto themselves.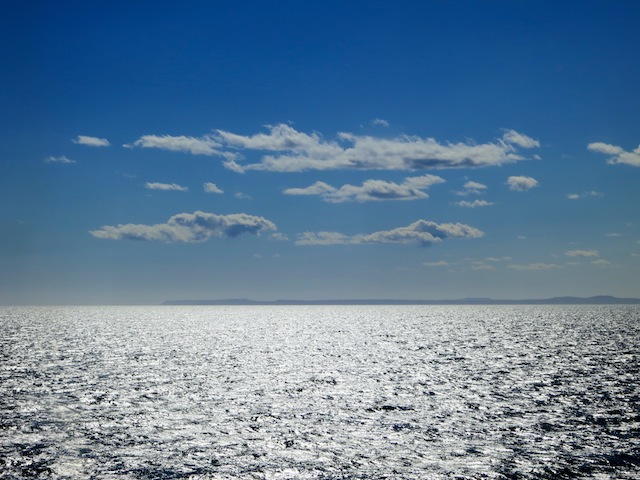 1) Newfoundland is unique
Newfoundland has a rough and hardy individualistic vibe, where you can practically envision the residents' ancestors battling the elements. People (to generalize in a huge and unwarranted way) seem ultra friendly, ultra creative, and for some reason, engage in strange rituals such as eating deep fried cod's tongue.
They also have a habit of subjecting visitors to a Screech-in Ceremony involving rum and kissing a cod; and bestowing towns names such as Blow Me Down, Heart's Desire, Witless Bay and Dildo. I told you Newfoundlanders were creative.
2) Visit PEI
Prince Edward Island is the neatest province you will ever see, where, I'm convinced, every citizen presses their clothes daily, eats Cow's Ice Cream, never leaves litter on the beach and feasts nightly on lobster and THE BEST OYSTERS IN THE WORLD.
Oh, it's a happy day when you can eat a dozen Malpeque oysters, reason enough to visit Canada right there.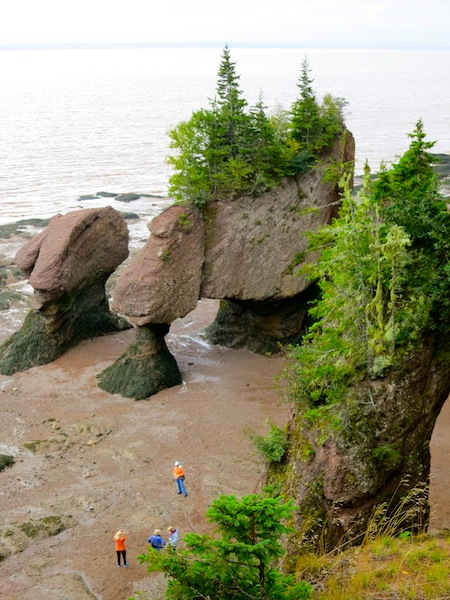 3) Don't miss the Bay of Fundy
Stretching out for 270 km between new Brunswick and Nova Scotia is the spectacular Bay of Fundy, where you'll see the highest tides in the world. Don't miss The Hopewell Rocks in New Brunswick, where the ocean has beaten the rocks into strange and wondrous shapes and you can literally walk on the ocean floor.
Things to do in Atlantic Canada: whale watching , kayaking, the aforementioned oyster and lobster feasting, hiking, puffin spotting and hiking. Cod's tongue optional.
Places to see in Canada for some French Canadian flair
In the province of Quebec you can practice your French, eat beef tartar to your heart's content and enjoy the highly overrated Poutine (french fries with cheese curds and gravy).
You can soak in outdoor spas (Quebec seems obsessed with Nordic Spas, and so am I), immerse yourself in art and culture, and delve into some of Canada's oldest heritage buildings.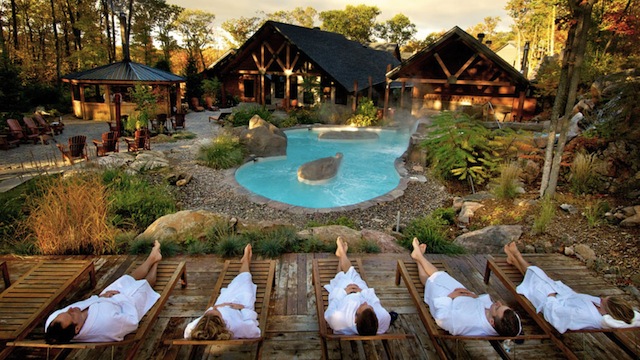 1) Visit Quebec City
Quebec City is one of North America's oldest cities and is a town made for wandering in. This is the very heart of French Canada, so it's brimming with history and is also a good destination for culinary travel and art. If you're planning on visiting, check out my guide for top things to do Quebec City.
2) Soak up the vibe in Montreal
For sophistication and European flair, Montreal is an obvious choice. With a cosmopolitain buzz, it's got a fiercely-chic vibe and a sophistication you won't find anywhere else in the country. A great destination for festivals such as the Montreal International Jazz Festival, Canada's second largest city is probably the number one destination for visitors to the Province of Quebec.
3) Get outside
For some spectacular nature viewing in Quebec venture past the cities. Regions such as Lanaudiere and la Mauricie (better known as that place between Montreal and Quebec City), and the Saguenay-lac-Saint-Jean region specialize in adventure travel and nature viewing. Here you'll be able to fish, hike, zip line or cycle to your active heart's content. Take a look at my destination page for more travel articles on Quebec.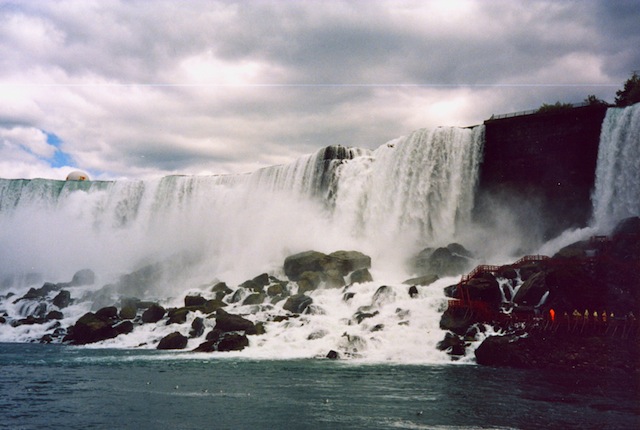 Travelling to Ontario
1) Niagara Falls
If you're looking for things to do in Canada, we can't forget the number one tourist attraction: Niagara Falls, Ontario. Not only are these spectacular waterfalls the biggest draw for tourists to Canada, they're the biggest drop for anyone unlucky enough to go over them – though a few adventurous souls have done it and lived, such as 64-year old Annie Taylor who, in 1901, was the first person to go over in a barrel. With her cat.
Will the real Niagara please stand up?
If you do go travel to Niagara Falls, don't blame us for the tacky main street. It built itself when no one was looking. For something a little more gentrified, but without the Falls, visit Niagara-on-the-Lake. This historical town is overrun with flowers, trim houses, cutesy boutiques, fine restaurants and brick heritage buildings – outdoing even the city of Victoria in the 'harkening-back-to-the-British-Empire' department.
Niagara-on-the-Lake is in Canada's wine country, so if you're looking for true Canadian activities, expect to sip and savour. There is also excellent cycling. Try not to do both at once.
2) Visit Toronto
Since you're in Ontario anyway, spend at least one day in Toronto. Most travellers do. Canada's largest metropolis (and my home base), it's the commercial centre of the country and being here feels as if you're in the swing of things.
Enjoy the sophistication and pretentiousness (I can say that, I live here) of the neighbourhood of Yorkville, visit the CN Tower (which is sadly no longer the world's tallest building, but still …), check out art and culture at the Royal Ontario Museum and the Art Gallery of Ontario. To enjoy the outdoors, chill out on Toronto Island, a quick ferry ride away.
3) What to do in Ontario if you love nature
Go to the Muskokas
One of my favourite wilderness getaways in Ontario is the Muskoka Lakes area in northern Ontario. This is the region you see in Canadian calendars, all dark forest, deep blue lakes and trees poking out of tiny granite islands.
The Muskokas are also where Hollywood stars have cottages the size of mega-mansions, and where fat cat industrialists from the States used to go to get away (and probably still do, but they no longer take a steamship.)
In the Muskokas you can swim, boat, hike, fight mosquitos, look for celebrities and breathe air that should be bottled it's so delicious.
Blue Mountain
Another popular destination in Ontario is Blue Mountain. The Blue Mountains are two hours north of Toronto. This is a great outdoor recreational area, with Georgian Bay, hiking, skiing, an outdoor Nordic Spa called Scandinave. The hub is Blue Mountain Village, a resort town with activities, shops, and chalet-style hotels.
Boating on the Rideau Canal
My latest adventure in Ontario was boating on the Rideau Canal. Le Boat offers yacht-like cruiser rentals, and you can explore the wonderful Rideau Canal, a waterway that runs down from Ottawa to Kingston. We did a four-night trip, and it was a wonderful mix of nature, small towns and historic locks.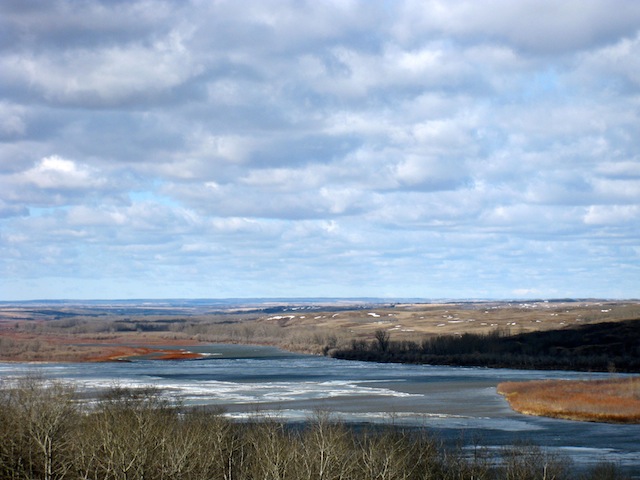 Where to go if you love the prairies
The prairies are beautiful, no matter how much people go on about it being a great expanse of nothing. I say these people aren't looking very hard. Mind you, I'm biased because I was born in Saskatchewan, but I say if you're looking for something off the beaten path, give wheat fields a chance.
One of the most unsung Canada tourist spots, it's a chance to explore authentic rural life, but it also has a burgeoning restaurant scene and an active art community.
What to do in the prairies
Most visitors to Saskatchewan visit either Saskatoon or Regina, our two largest cities, but the province has more than that. Two of my favourite destinations are our natural healing spas, the strange and salty Lake Manitou about an hour's drive from Saskatoon, and the thermal hot springs Temple Garden in Moose Jaw. (Yes, the city is called Moose Jaw.)
We also have remote fishing camps and the evocative Wanuskewin 5 km outside Saskatoon, a First Nations site older than the pyramids.
Where to go in Canada if you love really remote wilderness
1) Dawson City, Yukon
If your idea of Canada is the untouched North, a couple of my favourite Canadian destinations come to mind. One is Dawson City in the Yukon Territories.
Dawson is a tiny town in the Great Canadian North with a big history from the Gold Rush, when prospectors made the gruelling trip up to the Klondike in the hopes of striking it rich, and gold diggers with names like Diamond Tooth Gertie hop-footed it after them, in the hopes of relieving them of some of those gleamin' nuggets.
What to do in Dawson City
In Dawson City you can gamble and watch can-can dancers at the same time. You can tour a gold mine, pan for gold, cruise the Yukon River on a paddle wheeler and Kiss the Toe, which means drinking a shot that contains a human toe. (It's disgusting, but people do it. Don't ask me why.)
2) Churchill, Manitoba
Still on the really remote things to do in Canada topic, let's talk about a personal favourite, Churchill, Manitoba, where you can swim with beluga whales, kayak alongside them or sing to them. As if that's not enough you can see polar bears. It doesn't get much better than that.
3) Nunavut
If you're wondering what to do in Canada that is truly remote, for authentic wilderness and Inuit culture visit Nunavut. This is the largest and northernmost territory in Canada, and a trip up to the true north is Canada tourism at its best. I'm partial to tiny Cape Dorset, the epicentre of Inuit art and carved sculpture, while Iqaluit is the most populated town.
What to do in Nunavut
In Nunavut you can do loads of adventurous things such as snowmobile, dog sled, build an igloo, go caribou or polar bear spotting or hike. I fell off a dogsled here and lived to tell the tale. It truly is quintessential Canada and one of those must-see destinations, just like Canada itself.
Travel to Canada can mean so many things to so many people. For a good resource you can visit the Destination Canada website, or get some tips at the Government of Canada travel webpage. Hopefully my lengthy list about gives you some ideas for the best things to do in Canada and attractions to see, whether you live here and are looking for new travel ideas or you're just jetting in for a week.