This post may contain affiliate links.
There are so many great things to do in Toronto, but where do you start? Here's a jam-packed one day in Toronto itinerary.
Planning Your One Day in Toronto Itinerary
If you plan to spend a day in Toronto, Ontario, you've made a wise choice. Since no fewer than 25% of Hollywood movies are filmed in this city, clearly there are plenty of things to see.
Top attractions include the CN Tower, the Art Gallery of Ontario, the Royal Ontario Museum, Harbourfront and the Rogers Centre – one of the world's first stadiums featuring a completely retractable roof.
When the sun is shining, it's an ideal time for visiting the Toronto Islands. They're easily reachable via ferry or water taxi from the Toronto Harbour.
If you only have 24 hours in Toronto, you'll have to make some hard choices. Maybe either the Royal Ontario Museum or the Art Gallery of Ontario. Explore trendy Queen Street West or swanky Yorkville. The Islands may have to go.
I've tried to add in enough options that you can pick and choose – or try to squeeze it all in. If you have two days in Toronto, you can easily spread this itinerary out. And if you have three days, even better.
Even if you're only making a day trip to Toronto, however, you can fit a lot in.
How to Get Around
On Your Own
You can walk between many of these Toronto attractions, though it will slow you down. Luckily, Toronto is a great walkable city.
Other options for getting around are Uber, Bike Share Toronto, or taxi. There are a lot of cabs available and it's usually easy to flag one down.
Public Transport
The Toronto Transit Commission, known as the TTC, is a quick and easy way of travelling around downtown or for excursions farther afield. You can buy a PRESTO Day Pass for $13.50.
You can get a pass from a vending machine in the subway stations, and at Pearson Airport near the public transport area. The pass includes the street car and buses as well as the subway.
CityPASS
If you plan on seeing a number of Toronto attractions, an option is CityPASS.
CityPASS admission can save you money if you plan to visit the CN Tower, Casa Loma, the Royal Ontario Museum, Ripley's Aquarium of Canada and the Toronto Zoo OR the Ontario Science Centre.
Hop On Hop Off Bus
You can also do a Hop On Hop Off Bus. For 48 hours, prices start at $61 CAN.
Toronto Day Tours
If planning isn't your thing, you can make your Toronto day trip easy with a 5-hour Ultimate Toronto Tour that includes a hotel pickup.
Attractions and activities on the tour include a trip up the CN Tower; a Harbourfront Cruise (in season); a visit to the St. Lawrence Market; Casa Loma (Toronto's closest thing to a castle), and more. Priced from $259.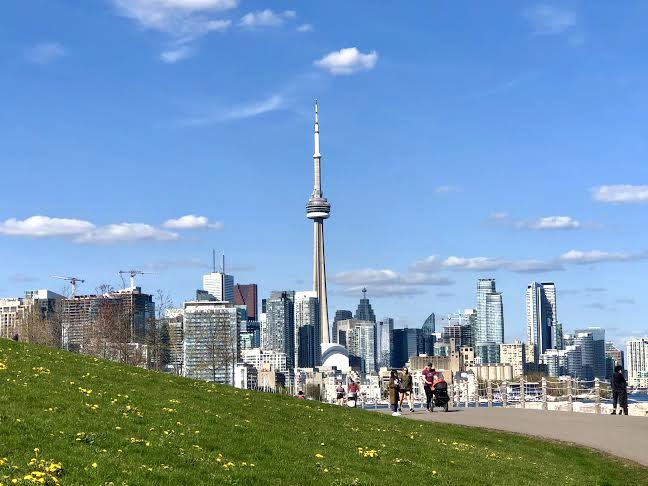 Things to Do in Toronto in 24 Hours
Start at Harbourfront
Toronto's Harbourfront overlooks Lake Ontario and is a bustling tourist hub in the warmer months. From May to October you can take a cruise on the Tall Ship Kajama, a three-mast cargo schooner.
If the weather is unforgiving (hey, it's Canada), you can visit the PowerPlant, the city's leading contemporary art gallery. Bonus: Entrance to the PowerPlant is free.
Looking for cold weather fun? Check out Things to do in Toronto in Winter.
What can you do at Harbourfront?
Harbourfront is a 10-acre spread of various indoor and outdoor spaces, and throughout the year there are plenty of events. You'll find theatres, outdoor stages, lakeside restaurants and a skating rink in winter.
There used to be better shopping, and I don't know what happened there, but I'm hoping it will one day be revived.
Harbourfront Centre is at 235 Queens Quay West. You can take the 509 Harbourfront streetcar from Union Station.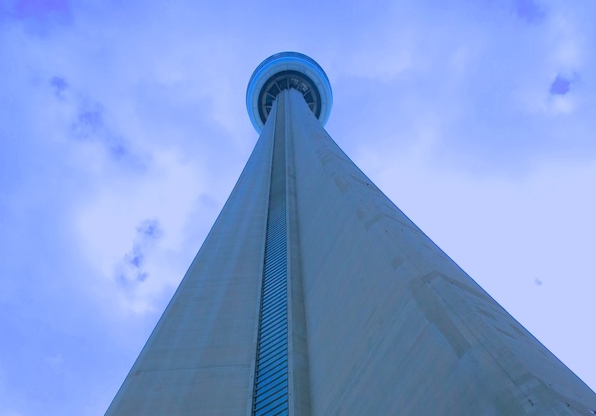 Visit the CN Tower
The lofty CN Tower is Toronto's top tourist sight, at least the 1.5 million people a year who visit seem to think it's worth the trip.
Famous for being the tallest freestanding manmade structure in the world – until the even higher Burj Khalifa in Dubai knocked it off its pedestal in 2008 – Toronto's CN Tower can withstand winds of over 400 km/h and an earthquake of 8.5 on the Richter scale.
That's safer than the White House.
Soar up the glass-fronted elevator, enjoy sprawling views of Toronto and Lake Ontario, and stand on the glass floor and look down.
Where to Eat at the CN Tower
You can splurge on a meal at the 360 Restaurant – I still think longingly of the tenderloin I had there years ago. You can easily guess why the restaurant is called 360 – it makes a complete panoramic rotation every 72 minutes letting you admire the city 300 metres below.
Try the EdgeWalk
Daredevils can do the CN Tower's most extreme attraction, the EdgeWalk. It's a death-defying (except apparently it's safe) outdoor walk from an impossible height.
And I am totally going to do it … as soon as pigs can fly. (Kidding. I really do want to do it.)
The CN Tower is located at 290 Bremner Blvd, Toronto, ON M5V 3L9.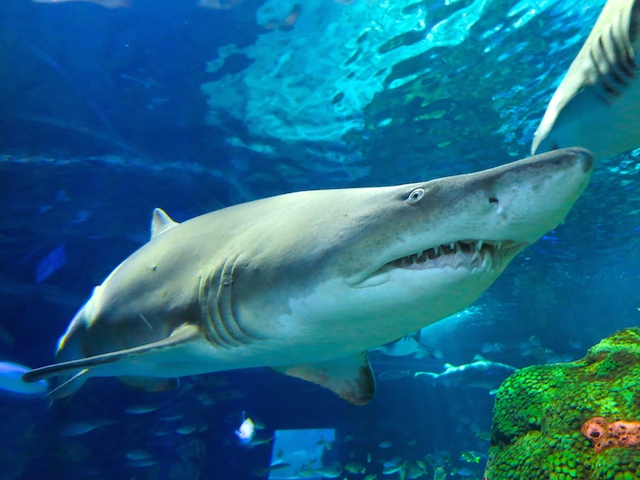 Stop at Ripley's Aquarium
Another top Toronto attraction is Ripley's Aquarium of Canada. It's a good sightseeing activity to combine with the CN Tower as it's right at the tower's base.
With its many fishy galleries including Canadian Waters and the wonderfully threatening Dangerous Lagoon, Ripley's Aquarium is a great thing to do in Toronto with kids.
Check out my Toronto Aquarium review.
Slide on Over to the Hockey Hall of Fame
From Ripley's Toronto Aquarium you can walk to the Hockey Hall of Fame, a museum devoted to all things ice hockey.
Located near Union Station, the Hockey Hall of Fame is where the Stanley Cup lives when it's not jet-setting around the world.
The Hockey Hall of Fame is at Brookfield Place, 30 Yonge Street, in a beautiful old banking building.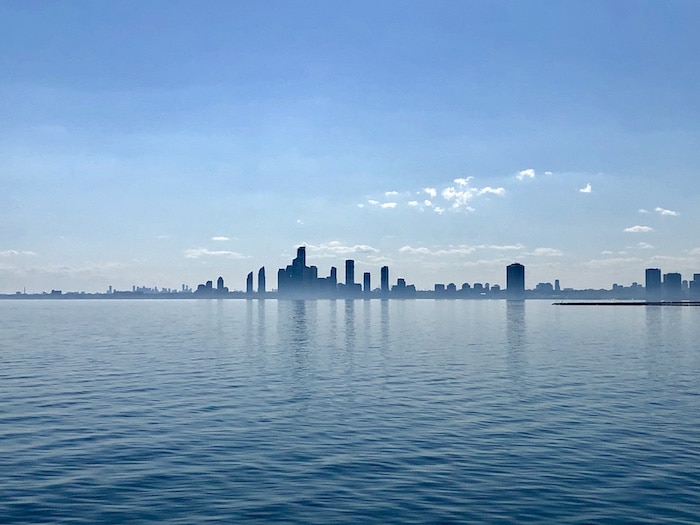 Visit the Toronto Islands
For a bit of nature, one of the best things to do in Toronto for a day is to visit the Toronto Islands. They're just a 20-minute ferry ride from the lakeshore. Many people don't realize you can visit the islands in wintertime too.
To reach the Islands you can catch a ferry from the Jack Layton Ferry Terminal between Bay Street and Yonge Street at Queens Quay. You can also hop a private boat taxi for about $10 per person just west of Harbourfront.
There are three stops at the Islands. If you're a first time visitor aim for Centre Island, especially if you're looking for things to do in Toronto with children, because there are Swan Boats and other kid-friendly activities there during summer.
What Can You Do on the Islands?
You can stroll around, rent a bike, eat a hot dog or even visit Toronto's only nude beach at Hanlon's Point.
The truth is, you're probably only going to want to visit the Islands on a nice day and, if you're spending just 24 hours in Toronto, and none of those hours are sunny, read on for better things to do.
If you really want to enjoy the outdoors and you have time to spare, check out some other places to hike near Toronto.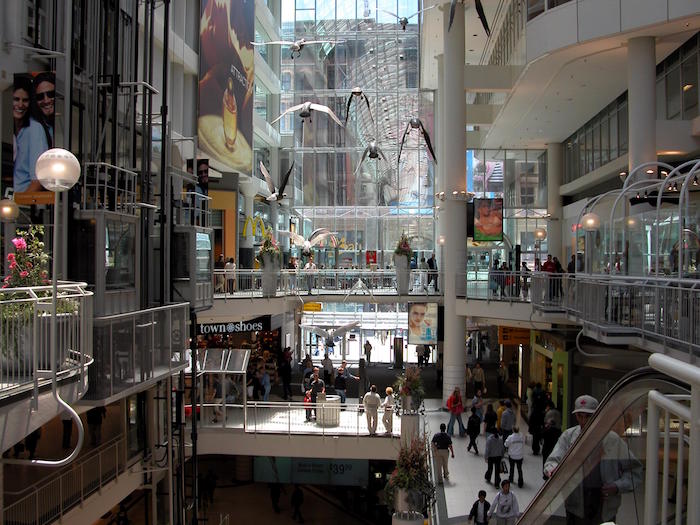 Shop at the Toronto Eaton Centre
No matter how short your Toronto visit is, it's hard to resist a wee bit of shopping – especially as it's an all-weather sport. The most popular shopping destination in the city is the Eaton Centre, a glass-covered mall housing a huge array of shops.
Located at 220 Yonge Street, the Toronto Eaton Centre runs from Queen Street in the south to Dundas Street in the north.
While it used to be a bit tired, the Eaton Centre has undergone a revitalization with the addition of high-end department stores Nordstrom and Saks Fifth Avenue, so get those credit cards ready.
Don't miss Canada's own department store in the mall, Hudson's Bay at the south end. (Interesting note: the Bay bought Saks in 2013. Think about that next time you're having an iconic shopping experience at Saks Fifth Avenue in New York.)
Where to Eat in the Eaton Centre
If you're looking for a good restaurant at the Eaton Centre, check out Leña Restaurante at the corner of Richmond and Yonge at Saks. This South American all-day restaurant is getting rave reviews.
There is also a massive food fair deep in the bowels of the mall at the north end for quick and affordable bites.
By the way, I'm told that the Eaton Centre attracts more visitors than Disneyland. (I'm having trouble believing that but there's no arguing with rumour.)
Moreover, the Eaton Centre is on Yonge Street, which is a tourist destination in its own right (even if the street is kind of ugly).
Stroll Yonge Street
At 1,896 km in length, Yonge Street is the world's longest street according to the Guinness Book of World Records. It's not the most elegant shopping destination in the world, but it's always busy and it's definitely long.
Okay, honestly, it's not my favourite street in the world, but it connects the downtown core and the Eaton Centre to the shopping area at Bloor Street, so you may find yourself walking it whether you want to or not.
(Am I making this day in Toronto sound fun or what?)
Visit Nathan Phillips Square
If Yonge Street isn't your thing, on the west side of the Eaton Centre at Queen Street West is Bay Street. At Queen and Bay you'll find Nathan Phillips Square, the courtyard to our space-age-looking Toronto City Hall.
You can skate in Nathan Phillips Square in the winter and attend events here year round.
When the Toronto Raptors beat the Golden State Warriors (sorry, California) in the 2019 NBA Championship, the insanely massive Victory Rally was held here. (Like, we're talking more than a million people. It was bedlam.)
Check out Hip Queen Street West
If you walk farther west on Queen West, you'll find plenty of hipster hangouts and shops around Queen and Spadina Avenue.
If you keep going all the way to West Queen West (yes, we really call it that) you'll find the happening hubs of the Drake Hotel and the Gladstone Hotel.
A word of advice: If you can only spend a day in Toronto and want to cram it all in, it's best to hop on the streetcar to get this far west rather than walk.
Cruise Through Graffiti Alley
While you're in the Queen Street area, a unique thing to do is to check out Toronto's Graffiti Alley, an Instagrammer's dream.
Located just south of Queen Street, in what is called the Fashion District, Graffiti Alley is an eye-popping strip of street art that runs between Spadina Avenue and Portland Avenue.
Just a note: The name Fashion District comes from the area's past, when a number of warehouses and garment factories were located here, not because the shops are particularly fashionable.
The alley is called Rush Lane and runs for about three blocks.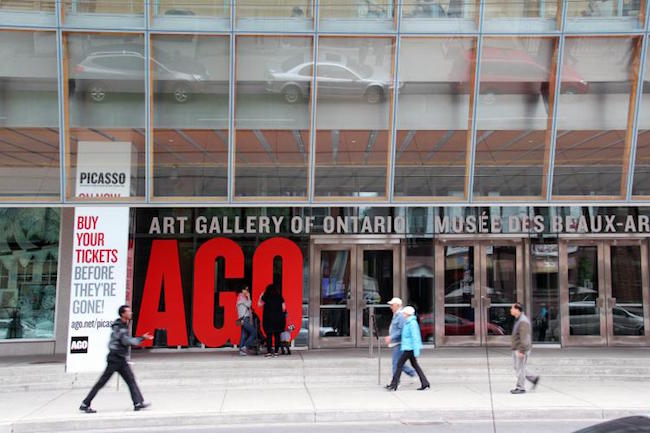 Don't Miss the Art Gallery of Toronto – the AGO
If you don't detour to Queen West, there is still plenty to see downtown. This booming Canadian city is rich in culture and one of the top things to put on your Toronto 1 day itinerary is to get your fill of art.
The Art Gallery of Ontario (AGO) is right next to pretty Grange Park, a hang out for art students from the nearby Ontario School of Art, women doing Tai Chi, and lunchtime picnickers.
The art gallery holds 80,000 artefacts going back to the first century AD, and the collection includes work by famous artists like Cézanne, Goya, and Matisse.
Hosting both permanent and traveling exhibitions, the AGO is located at 317 Dundas Street West, about a 10-minute walk west from the Eaton Centre.
Check out prices and book your ticket online.
Hang Out in Funky Kensington Market
From the Art Gallery of Toronto you can visit Kensington Market, one of the liveliest and earthiest neighbourhoods in the city. To get here head west on Dundas from the Art Gallery towards Kensington Avenue and turn right.
This fun pedestrian-friendly area fights hard to keep its local flavour, and you'll find fishmongers, fruit and vegetable stands, health stores, cafes and vintage shops galore. (Plus the not uncommon whiff of pot.)
Where to Eat in Kensington Market
You'll definitely want to take a break in one of the many indie coffee shops in Kensington like Wanda's Pie in the Sky, or grab a casual meal.
A solid vegetarian option is the Urban Herbivore at 64 Oxford Street, right across from Wanda's. (You'll probably see my husband there, as he's a devoted regular.)
Try a Tour
To get deeper into the neighborhood as well as and next-door Chinatown, have a look at this Kensington Market and Chinatown Tour.
Go to the Royal Ontario Museum
Now head north to Bloor Street and University Avenue. If you're fascinated by science, history and nature, stop in at the Royal Ontario Museum (the ROM).
Children love the dinosaurs in the Libeskind Crystal Wing. And who doesn't? It's one of the best dinosaur collections in North America, and a great thing to do in Toronto with kids.
The ROM was built in 1912, and is home to a controversial modern addition that looks like a very stylish meteor has crash-landed into the traditional brick building.
The ROM is full of art, natural history displays and cultural treasures. It's also conveniently located across the street from the luxury 'hood of Yorkville.
Get your ticket for the Royal Ontario Museum in advance here.
Stroll Philosopher's Walk
Right behind the ROM is Philosopher's Walk, a lovely walking path that is part of the University of Toronto's St. George Campus.
It's a refreshing place to sit on a bench and rest your legs before continuing your one day in Toronto sightseeing extravaganza. Not only is Philosopher's Walk a place of tranquility in the city, it follows the route of a buried waterway called Taddle Creek.
Spend time in Yorkville, Where the Rich People Play
Another shopping destination of note if you're visiting Toronto is Yorkville. This swanky neighbourhood is bordered by Bloor Street, Avenue Road and Bay Street.
Here you'll find many of the city's high-end designers, especially on Bloor Street. In fact, the stretch of Bloor Street between Yonge and University is referred to as the Mink Mile (by whom, I don't know, certainly not by me).
Yorkville and Cumberland Avenues are a delight to walk around with their blue chip art galleries, haute boutiques, 5-star hotels, restaurants and bars. You can also access the upscale Yorkville Village mall from Hazelton Avenue or Yorkville Avenue.
Where to Eat in Yorkville
Hungry? One option in Yorkville is Planta, an upscale 'plant-based' restaurant, which, I assume, means 'vegan only more expensive'. And if my husband wants to know where he should take me on my birthday, Planta will do nicely. It's at 1221 Bay Street.
(Update: He took me to Sofia instead.)
Sofia Restaurant, at 99 Yorkville Avenue, is one of the newer additions to Yorkville. The decor is slick, ornate and exuberant.
Another great restaurant option in Yorkville is AloBar at 57A – 162 Cumberland, which is tucked into a little courtyard. We spent a New Year's Eve there, and the small plates were divine.
If it's too early for dinner, and you've managed to get through all the places on this Toronto itinerary so far, you could hop in a cab and visit Casa Loma.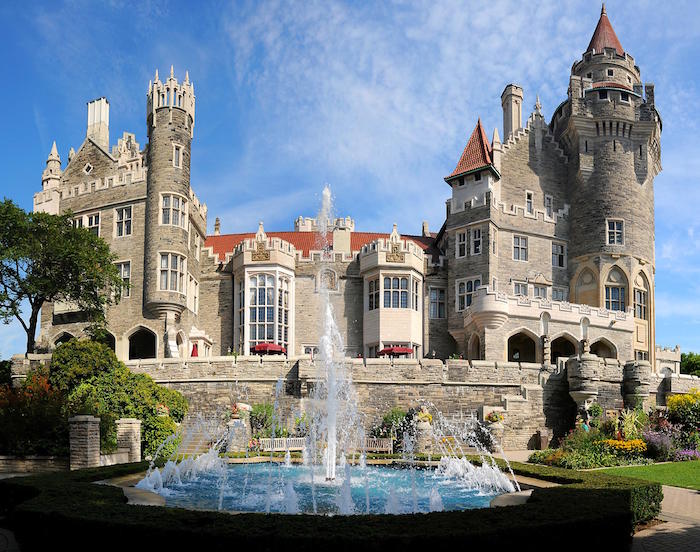 Explore Toronto's Castle – Casa Loma
Not quite as central, but certainly eye-catching is Casa Loma.
This Toronto landmark, at One Austin Terrace near Davenport Road and Spadina Road, was built in 1911 by the fabulously wealthy Sir Henry Pellatt, a businessman who had always dreamed of living in a massive Edwardian castle.
He commissioned the famous architect E.J. Lennox to design the most palatial residence North America had ever seen.
At the time, it took 300 people, 3 years, and $3.5 million to mount the majestic assortment of 30 restrooms, 98 rooms, and 25 fireplaces atop of the hill overlooking the city.
Casa Loma's Decline
For Sir Henry Pellatt and wife, Lady Mary, the money wasn't too much of a stretch as he controlled a quarter of the economy of Canada. Yet only 10 years later, the couple's fortune was ruined by the loss of the electricity monopoly in favour of the government. Yikes.
The takeaway here is that you might be better visiting a castle than actually buying one, because you never know where the future will lead.
Then again, with real estate prices ballooning in this city, it could be an excellent investment. And speaking of investing, I hope you invest some enjoyable time exploring Toronto in a day.
Toronto in Two Days
If you really want to take time and explore any of these attractions in detail, you'll probably want to spread this itinerary out over two days in Toronto – or more.
You could also add in the St. Lawrence Market, a fun and lively food market on Front Street East, or Chinatown, which rubs shoulders with Kensington Market.
Another fun place to visit in Toronto is the Tiff Bell Lightbox complex at 287 King Street West. This is where all the Toronto International Film Festival magic happens. Five floors of the building are a purpose-built cultural centre and you can catch a film, see an exhibition or grab a bite to eat here.
Toronto in Three Days
If you're spending three days in Toronto, you're really getting to know the city. You could also add in a visit to the University of Toronto, a leafy campus with plenty of Romanesque and Gothic Revival architecture built between 1857 and 1929.
High Park: Another place I'd recommend is the largest park within the city of Toronto, High Park, especially if you're here during cherry blossom season in the spring. There are wooded trails, ducks and swans along Grenadier Pond and a restaurant that makes excellent french fries and gravy.
You can take the subway – the Bloor Line will take you to the High Park Station.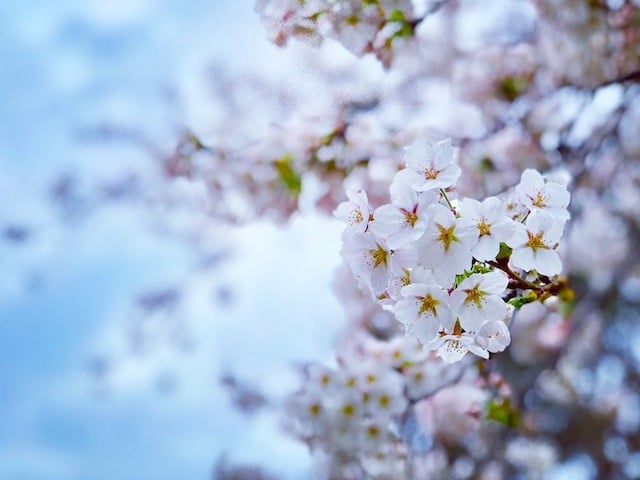 What to do in Toronto at Night
If it's a straight 24 hours in Toronto you're after and feel sleep is overrated, the choices for things to do in Toronto in the evening are endless.
Take in a Game or a Show
Sports fans can check out what's on at the Rogers Centre – you might catch a Blue Jays game – while stage fans can see a Broadway show in one of the city's many theatres.
Try a Meal in one of Toronto's Ethnic Neighborhoods
You can opt for dinner in one of Toronto's unique ethnic neighbourhoods such as Greektown on the Danforth, or Little India farther east. Admittedly, Little India is pretty far if you only have a day in Toronto but you can get there by streetcar.
Closer to the city centre is Little Italy, which runs west from College and Bathurst Street. Here, in addition to Italian restaurants you'll find lively bars and a young fun vibe. In the summer, the Cafe Diplomatico has a terrific outdoor patio.
Check Out Some of Toronto's Other Happening Areas
For ultra hipster bars and restaurants hit up Ossington Avenue between College and Dundas. It's Toronto's epicentre of cool.
The bars and nightclubs in the Entertainment District around King Street downtown are more mainstream. There are plenty of popular restaurants around King and Bathurst such as the Italian eatery Oretta.
Another great place to visit in Toronto is the Distillery District, a pedestrian-only collection of cobbled lanes and heritage buildings, restored to loving perfection. There are a number of restaurants here you can choose from.
Do a Toronto Night Tour
Check out a Toronto night tour, where you'll see the sunset from the CN Tower, cruise through Toronto's hottest districts and get plenty of photo ops. Check it out here.
Wrap Up
There are so many different sides to the city that no matter how much you try to squeeze in, you're not going to see it all in one day, but hopefully this 24 hour Toronto itinerary will get you on your way.
Toronto Canada Travel Tips
After reading this 24-hour travel guide, when someone asks you what to do in Toronto, you should have some answers. But if you need more answers, read the top places to hang out in Toronto or try this Toronto Spa Reviews article.
Where to eat: If you're visiting the east side of the city, here's an article on east end restaurants in Toronto or check out three of Toronto's best restaurants.
Getting into Toronto from the Airport
Taxi While taxis and limos are the easiest way to get into Toronto's downtown from Pearson Airport, it will cost you $60 and up. Just follow the signs in the airport to find the stands.
Ride Share To take Uber or Lyft, you will need to go to the correct pickup spots. You can find the pick-up locations on the Toronto Pearson website.
Bus The cheapest option for getting into Toronto from the airport is to take the 192 Rocket Bus. For $3 it will deposit you at the Kipling Subway Station, then you catch the subway (it's free to transfer) going east to Yonge and Bloor. You can get off there, or transfer to the Yonge Line and head south towards Union Station. I would budget at least an hour, maybe 75 minutes.
Train The UP Express to Union Station, the train station downtown. The adult fare is $12.35 and it takes 25 minutes. Trains leave every 15 minutes. You can also get off at Bloor West.
Union Station
If you're doing a day trip to Toronto and coming in by train, Union Station is central, and you can start your 24 itinerary from here, by walking or taking the streetcar to Harbourfront.
For more travel ideas, visit Toronto Tourism's website.
Image Credits
Toronto Sign at City Hall – Carol Perehudoff
CN Tower from Leslie Spit – Carol Perehudoff
CN Tower from the East – Carol Perehudoff
CN Tower from the base – Carol Perehudoff
Ripley's Aquarium – Carol Perehudoff
Toronto skyline from the water – Carol Perehudoff
Eaton Centre – Photo provided by Toronto Tourism
Graffiti Alley – Carol Perehudoff
Art Gallery of Ontario – Danielle Petti
Royal Ontario Museum – Carol Perehudoff
Yorkville sunset – Carol Perehudoff
Casa Loma – Photo provided by Toronto Tourism
Blossoms in High Park – Carol Perehudoff