This post may contain affiliate links.
Toronto is famed for its range of restaurants. To help you plan your trip, here are some of the best foodie havens in Canada's largest city.
Best foodie places in Toronto for visitors
Toronto is delicious, there is no doubt about that. And one of the best ways to devour Canada's largest city is with your taste buds.
Trying out new restaurants and dishes can make or break a vacation; especially in Toronto, a city that takes its food seriously. Canada is one of the world's top holiday destinations and if you're a food-centric traveller, Toronto should be high on your Canadian itinerary.
It can be difficult to decide where to eat as Toronto's restaurants are as diverse and plentiful as its cuisine-friendly neighbourhoods. Just look at Little India in the east end, downtown Chinatown, trendy Ossington in the west end, Little Italy and the chic restaurants of Yorkville. However, fear not; with this in mind, we have compiled our top 3 foodie places for visitors.
Whether you're seeking light summer fare, and looking for ways to enjoy Toronto in the winter, you're sure to get some inspiration here.
Alo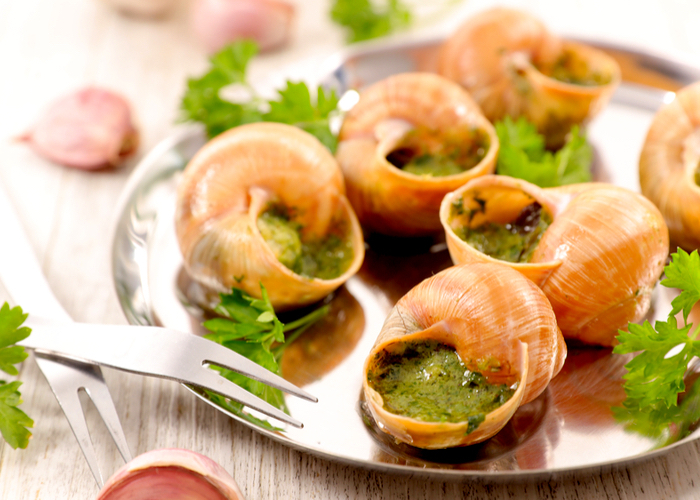 163 Spadina Ave. 3rd Floor,
Toronto Ontario M5V 2L6,
Tel: 416 260 2222
With a name meaning 'nourish, cherish, support, sustain, maintain, and keep' in Latin, Alo might be the most daringly ambitious restaurant in Toronto. A restaurant that prides itself on its hospitality, subtle elegance and imaginative French-inspired cuisine.
A meal at Alo is based on a tasting menu format with an inventive lineup that could include anything from Japanese sea bream topped with Cincinnati radish, to veal trotter broth with cured cockscomb and king oyster mushrooms.
With a team in the kitchen headed up by chef Patrick Kriss – a brightly-shining star who honed his craft at the Michelin-starred Daniel in New York and who formerly helmed Little Italy's Acadia – Aloe offers creative fine dining with a cosmopolitan buzz.
Diners can sit at the cocktail bar (your best bet if you don't have a reservation) and order from the à la carte bar menu (St. Canut rack of pork, anyone?). Or book a Dining Room or a Kitchen Counter experience, either is a delight.
This sleek restaurant situated on the third floor of a heritage building at Queen and Spadina is one of the hottest tickets in town, not to mention one of the top places for foodies in Toronto for visitors. So give yourself a couple of hours to enjoy it, book well in advance and don't forget to order one of restaurant's masterful cocktails.
Mamakas Taverna
80 Ossington Avenue
Tel: 416 519 5996
Lovers of Greek food take note of Mamakas Taverna on trendy Ossington Avenue. This contemporary-with-a-twist culinary experience is owned by Thanos Tripi, and can seat up to 85 people. Its white-and-wood restaurant has been designed to look like an open market with whitewashed concrete blocks to give it an authentic Greek feel.
A far distance from the cluster of traditional Greek restaurants on the Danforth, this Greek-meets-hipsterville taverna consistently gets rave reviews.
Some of the recipes used in this contemporary taverna have been handed down from Thanos' mother and serve as an inspiration for the menu. But don't think old fashioned, think reimagined, fresh and local. Tomatoes are bought ripe at the market, meat is regionally sourced and fish collected from the local fishmonger daily.
Opt for a thick, rich tzatziki dip, update your Greek salad palate with a rapanaki salata of white radish, fennel and citrus, or get your protein fix with a whole grilled fish.
Make it a luxury experience
These are just three of the best foodie places in Toronto for visitors and there are plenty more to explore. And if you're planning a trip here, why not glam it up? Stay at a luxe hotel such as the Shangri-La Toronto, where Bosk offers a fine Asia-meet-Canada fusion menu.
Another option is the Four Seasons Toronto; its French brasserie Café Boulud was established by celebrity chef, Daniel Boloud.
Shop on the designer-ridden Mink Mile on Bloor Street, sip a hickory-smoked Manhattan at Barchef on Queen Street and fly in on a private jet (me too, please). Air Charter Service (ACS) provides a custom-tailored service allowing you and your fellow foodies to benefit from reduced boarding times, serene airport lounges and spacious aircrafts before hopping off the plane and tucking into some of the world's most delectable delights, so call your chauffeur now.
Hopefully, this selection of restaurants will give you an idea of what this fabulous city has to offer once you're here, and the vibrant food culture you can expect.
Looking for more things to do? Check out my travel article on one day in Toronto. Or here's what to do in Toronto in Winter.