This post may contain affiliate links.
Travel and Art – An Unbeatable Combination
Give yourself a culture boost by combining travel and art. Whether this means visiting one of the world's most artistic cities, checking out the coolest art fairs, or giving an art workshop or painting holiday a try, art vacations make traveling so much richer. Here's how to plan one.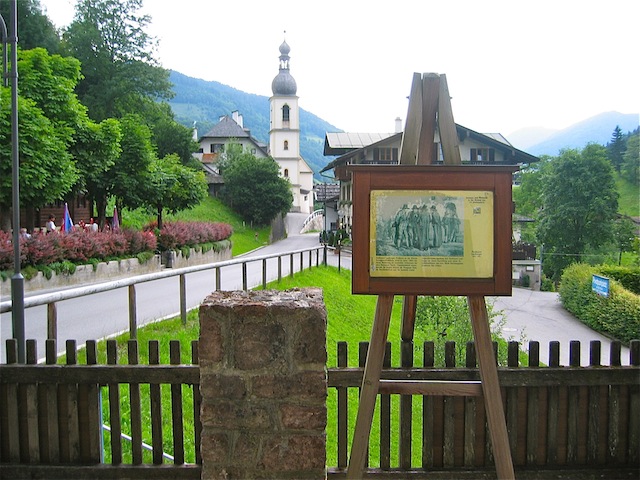 Art Vacations
Art and travel, travel and art – they're a perfect pairing, almost as good as chocolate cupcakes with raspberry icing. Each complements the other, making itself richer in the process. But. Unlike chocolate and raspberry, art vacations don't make your thighs bigger. All the more reason to take one.
What an art vacation will do is to add a new layer of understanding to your destination, and make your connection to it that much more real.
I speak from experience. I grew up in a family of painters, so art vacations and painting holidays were part of my life … whether I wanted them to be or not. (Given the choice, I probably would have picked Disneyland.)
Later, when I did a Masters in Visual Arts, research trips to New York were the highlight of my year (and those East Village bars had nothing to do with it).
Even now when I travel I can't help delving into some art theme or another. Just ask my husband, who would prefer we planned trips around the World Junior Hockey Championships).
But I stand by the power of the art holiday. It gives your trip purpose – turn a trip into art travel, and you're suddenly embarking on the world's best treasure hunt.
What is an art holiday?
Art vacations are any trips that are planned around art. They can be as loosely structured as traveling to one of the world's most artistic cities, or timing your trip to coincide with an art fair.
An art trip can mean taking a painting workshop in Tuscany, traveling to Venice for the Biennale, making a pilgrimage to Claude Monet's Garden in Giverny, France, or to Bilbao, Spain, to see the Guggenheim.
Focused art trips
Art vacations can be very focused. For example you can seek out all the sculptures by Bernini in Rome – or at least as many of them as you can track down before your husband puts his head in his hands and cries into his double espresso.
I even created an art trip out of tracing my parents' art-themed honeymoon in the South of France.
Often I travel for art shows, most recently to Chelsea New York for a show of work by my late father, William Perehudoff, and to London, Ontario, to see a show by Dorothy Knowles, my mother. Every year some of the top museums around the world have blockbuster shows, and you'd be surprised at how many people travel to see them.
The Tate Modern in London, the São Paulo Art Museum in Brazil, the Hong Museum of Art … the list of world-class art museums goes on, so if you're planning an art trip, check out the lineup of current and upcoming exhibitions at your destination before you set your date.
Travel and art
You're probably adding an art element to many of your trips anyway. Instagramming street art? Stepping into a museum or cathedral? Blinking at a startling piece of public sculpture and wondering what the heck it is? It's all grist for the art mill.
However, by being more deliberate about combining art and travel, a whole new visual experience opens up. So how do you start?
To help you plan an art trip, here's a list of the most artistic cities in the world, the top art fairs for rubbing shoulders with celebrities and art stars, and – if you want to get creative – some resources for painting vacations and art workshops.
The 5 Most Artistic Cities to Travel to
New York City
I wouldn't be the first to call New York the art capital of the world. It's been called that since the 40s, when a stream of European artists moved here because of WWII.
New York is where Abstract Expressionism burst onto center stage: think Jackson Pollock, Robert Motherwell and Mark Rothko, changing the face of modern art forever. And where would the global art stage be without Andy Warhol, the New York King of Pop Art?
(My husband insists I also mention the Frick for the Gainboroughs.)
With world-class museums such as the Metropolitan Museum of Art and the Whitney, NYC is the perfect city for combining art and travel. Yet it's the sheer energy of the commercial art galleries in districts like Chelsea and the upper East side, and the thriving art communities in places like Brooklyn's Williamsburg and Bushwick that give New York its art-loving edge, making it one of the best cities in the world for art.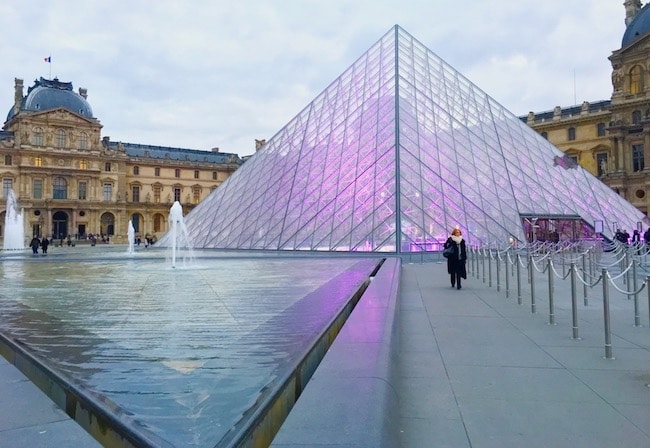 Paris
Before there was New York, there was Paris, and today, it's still one of the top art destinations. Can anything be more rewarding than shouldering your way through the scrum at the Louvre for a closeup view of the Mona Lisa?
In addition to the Louvre, Paris has the incomparable Musée d'Orsay with its jaw-dropping collection of Impressionist art. I don't know of a better place to 'feel' Paris than by picturing yourself whirling around the open air dance floor in Renoir's joyous painting Dance at Le Moulin de la Galette from 1876. And then you can go up to Montmartre, where Renoir lived and painted, and picture it all over again.
You will never run out of museums in Paris or art eras to dive into. In the morning you can gaze with unabashed delight at the Lady and the Unicorn tapestry at the Musée de Cluny (at least that's how I gaze at it. You can opt for 'abashed' delight if you prefer), see Monet's Water Lilies in L'Orangerie at noon, then head to the futuristic Louis Vuitton Foundation before dinner.
If street art is more your style you can even sign up for a 2.5 hour Graffiti Mural Workshop.
Mexico City
To this day, I can't get over the fact that you can visit the Frida Kahlo Museum, the Casa Azul, where this ferociously-talented artist was born and died and lived with her husband, Diego Rivera, then visit the home of Leon Trotsky, and then learn that Trotsky and Frida Kahlo had an affair. Talk about sex, art and revolution all in one.
The sheer density of art treasures in Mexico City make it one of the best art cities in the world. In one blink-worthy stop at the Zocalo, Mexico's main square, you can see the monumental murals The History of Mexico by Diego Rivera in the National Palace, the 16th century Metropolitan Cathedral and the ruins of the Templo Mayor.
The thing is, though, Mexico City makes the list as one of the world's most artistic cities not because of its past, but because of its vibrant art scene today.
Brimming with contemporary museums and galleries, it has lively art openings, cutting-edge galleries like the House of Gaga and Kurimanzutto and vanguard museums such as the Tamayo Contemporary Art Museum and the ultra modern Museo Jumix. It just feels as if things are happening here.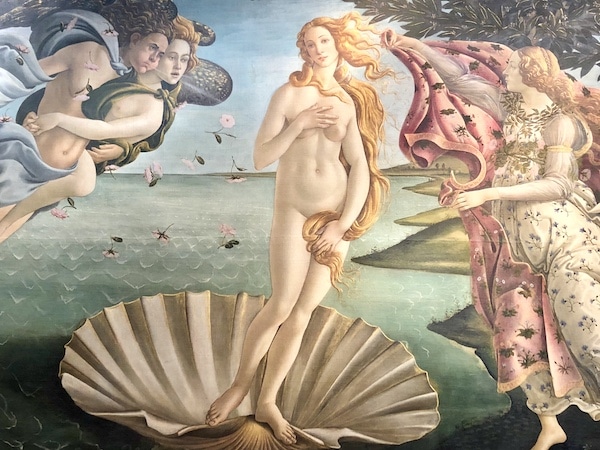 Florence
Florence is a Renaissance wonder. Its historic museum, the Uffizi Galleries, is the motherload of art troves, and that alone propels Florence into one of the top destinations for art. To my mind it even trumps Rome. (My husband disagrees, but he can write his own article if he wants to.)
Nowhere else but at the Uffizi will you see glowing gems such as Botticelli's Primavera and Venus on the Half Shell, two of the most lyrical paintings ever to survive the ages. The fact that Botticelli was Florence born only makes an art trip to this Tuscan city all that much juicier, because you're seeing it through his eyes.
In an embarrassment of riches, Florence also has Michelangelo's David at the Accademia and Donatello's bronze sculpture of David at the Bargello Museum. It doesn't seem fair.
Yet Florence's art treasures aren't all indoors. The city bleeds art right out of its stone walls and out through its cobblestones.
From the marble statues in the Loggia dei Lanzi to the faux (but nonetheless enjoyable) statues of David in the Piazza della Signoria and Piazzale Michelangelo, this Tuscan city is one big walking museum, and spending one day in Florence or more is the best of art and travel combined.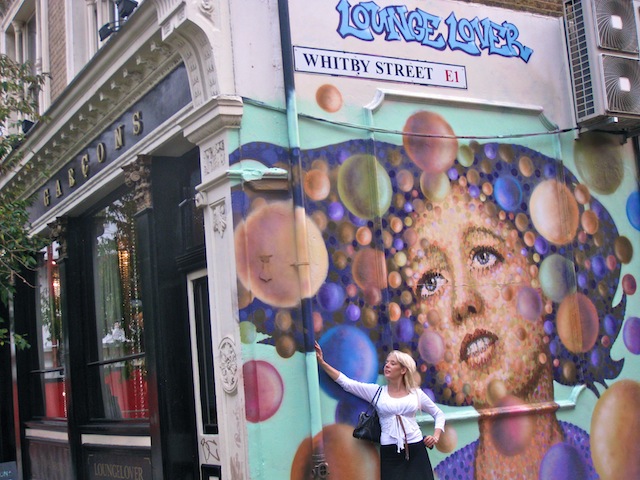 London
When I was 15 my parents took me to London for one of my father's art shows, and proceeded to drag me through every gallery and museum in this bustling European art destination. I, of course, pulled back, begging for side trips to Miss Selfridge and Wimpy Burgers. What do I remember today? The art. (Okay, I kind of remember Selfridge's, too. I haven't evolved that much.)
The painting I went back to again and again was the melodramatic Beheading of Lady Jane Grey at the National Gallery by Paul Delaroche (and I still love that painting), no matter how much my parents nudged me towards British masterpieces by Constable, Turner and Gainsborough.
(And hats off to my parents, who, while taking me to the Chekhov play The Seagull, also let me choose a show. I picked one with Cher and they suffered through it gracefully.)
One of the big reasons London gets top marks as one of the world's best art destinations is because so many of its museums and galleries are free: The Tate Britain, Tate Modern, and the National Gallery are all yours for the taking.
My personal favourite is the (also free) National Portrait Museum on Trafalgar Square, which is peopled with glorious portraits of kings, queens, mistresses and courtiers – all my historical gossipy dreams transformed into two-dimensional life.
But London isn't one of Europe's major art destinations only because of its past. You just have to visit Shoreditch to see that. From the 1990s superstar shock artists known as the YBAs (Young British Artists) such as Damien Hirst and Tracy Emin, to the oh-so-secretive street artist Banksy, London's creative soul is alive, vibrant and well.
Other art cities
If I listed every city known for its art, this article would be one hundred million pages long. So I'm sorry Barcelona, Berlin, Sao Paolo and St Petersburg, you can be in my next article. For now, let's just agree that's it's easy to combine travel and art wherever you go.
Add an International Art Fair to Your Travels
Oh, the rise of the international art fair. Today, the biggest and brightest art fairs are star-studded events akin to Monte Carlo's Grand Prix or the Cannes Film Festival – except with fewer films and slower cars.
Glittering celebrity-strewn events, art fairs are platforms where careers can be made (or destroyed), art collectors drop millions of dollars – and compete for the privilege – and the parties attract the elite of the art world. So why not join the party and time your next trip to coincide with one?
About international art fairs
Ever since the first art fair was held in Cologne, Germany, in 1967, these huge celebrations of the visual arts have been gaining steam. Today, there are more than 250 art fairs held annually around the globe, and there is much blasphemous talk that they've even eclipsed biennales as the art world's must-see events. (Though tell that to the Venice Biennale and see how much it cares).
What's the difference between a biennale and an art fair?
A biennale, or biennial, is a large-scale showcase of contemporary art, but the pieces are not typically for sale. This makes a biennial more about the practice of art as opposed to the sale of art. Often the work has been commissioned specifically for the biennale and funded by grants. Art fairs are more commercial in nature and are mainly made up of private art galleries who pay for their own booths.
Top 6 International Art Fairs
Art Basel Miami Beach
When: December
For glitz and glam, Miami Basel is your man, er, I mean, your art fair. Held in Miami since 2002, it's a spin off of the equally famous Art Basel, and A-listers such as Sean Combs, Jay-Z, Beyoncé and Leonardo DiCaprio have all strolled through Miami Basel's hallowed booths.
Frieze London
When: October
Freeze-framed in the minds of culture-minded jet setters around the globe, Frieze London is an art fair with a singular focus on contemporary art and living artists – in other words, it's all about art that is happening NOW. With more than 160 participating galleries, Frieze takes place in London's Regent's Park and draws mega-name galleries such as David Zwirner and Hauser & Wirth.
ARCOmadrid
When: February
While the words "I flew in for Arco" might not have the same globalista flavour as "I jetted in for Miami Basel," ARCOmadrid is the biggest contemporary art event in Spain, and, to everyone's surprise, it drew more visitors in 2015 than any other art fair in the world, attracting some 92,000 people. It's still one of the best attended art fairs today.
Art Basel
When: June
Art Basel is the grandfather clock of art fairs. As time passes, it keeps ticking on and living up to its hype. This most blue chip of trendy art fairs is where Pace Gallery sold a Gerhard Richter for a cool $20 million, Acquavella sold a Basquiat for $18 million, and collectors literally lineup to get their covetous paws on the best stuff.
The Armory Show – New York
When: March
Founded in 1994, the Armory is New York's mega answer to the international art fair. Named after the provocative Armory show of 1913, which introduced New York to modern art with a sledgehammer type of subtlety, the Armory focuses on art from the 20th and 21st century, and takes place down at Pier 90 and 94 in Chelsea.
TEFAF – Maastricht
When: March
TEFAF, the European Fine Art Fair, is the best known art fair for old masters and antiques. Held in Maastricht, it's been running since 1988. This is the place to sell any spare Rembrandts you might have kicking around. Oh wait, that's unlikely. The very last Rembrandt in private hands was offered for sale at TEFAF for $40 million in 2002.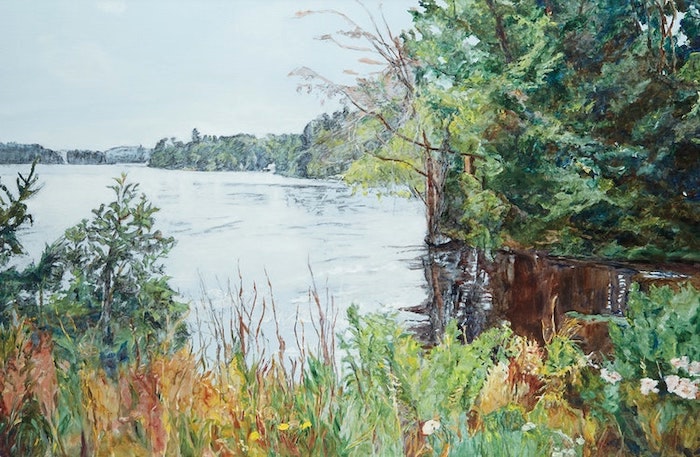 Painting holidays and art workshops
Painting holidays and art workshops have been a big part of my life. My father, William Perehudoff, was an abstract artist and inveterate traveler who liked nothing more than to detour down a dusty country road to take photos of the scenery (while I whined 'are we there yet?'). My mother, Dorothy Knowles, and sisters Rebecca and Catherine, are landscape painters. Even I painted professionally until the lure of writing traitorously drew me away.
So, our family was constantly loading up the van with art supplies and insect repellent and heading out into northern Saskatchewan or to the Rocky Mountains, then all tumbling out of the van at scenic spots to set up easels and painting tables – to the great curiosity of passersby.
My family is not unique. Artists have gathered together for centuries, feeding off each other's passion and the energy of a new locale. You may not have heard of Lake Hintersee in Germany, for example, but it was a painting hot spot for German romantic artists.
If you're just starting out, or don't have a crew to load up and go with you, you might prefer some sort of organized painting holiday. In this case, an artist workshop vacation or retreat might work well.
Art workshops
I don't think I ever spent a summer as a child that didn't involve the Emma Lake Artists' Workshop. Our family was so closely tied to this remote art workshop in northern Saskatchewan that my parents bought a cottage just down the lake.
(Sadly, this historic art workshop run by the University of Saskatchewan has closed its rustic doors. A cultural travesty, if you ask me, but history is littered with travesties so what can you do?) The upshot is that art workshops are ingrained in my soul.
At an art workshop, you'll be totally focused on art, with travel coming second. In fact the only travel you might be doing is the act of getting there. Nonetheless, just being in a different locale adds to the intensity of the artistic experience, and by escaping your normal routine, you can kickstart your creativity.
Banff Center for Arts and Creativity
One place with tremendous workshops and a renowned reputation is the Banff Center for Arts and Creativity in Banff, Alberta, Canada, and I've been here for both painting and writing. There are a number of programs throughout the year, in just about every discipline you can think of. Many are geared towards the professional, but they have workshops for emerging talent too.
As an incredible bonus, you're in Banff, one of the gemstones of the Canadian Rockies. It's hard to find a more inspirational place.
Haystack Mountain School of Crafts
Another place with a wide variety of art workshops and a scenic locale is Haystack Mountain School of Crafts in Deer Isle, Maine. I only visited for a day, but wanted to move in for a year and immediately take up ceramics, blacksmithing, fibre arts and anything else on offer because it has such an invigorating adult summer camp vibe.
Painting Holidays
A painting holiday combines travel and sightseeing with the chance to create artworks of your own. The difference between painting holidays and art workshops blurs, but to my mind, an organized painting holiday has more guidance. It's more like an art workshop vacation.
Painting vacations are a slow way of travel that let you dig your toes – and your paint-stained fingers – into a locale. They're also a good way to connect with a destination's artistic legacy. Just think of setting up your easel in Claude Monet's garden or where Paul Cézanne painted in Aix-en-Provence.
I haven't tried any of these painting holidays below, but they might give you some travel ideas.
Arts in Provence offers a number of week-long workshops in Provence's picturesque area of Luberon.
Art Toscana has painting vacations in Tuscany, Sicily and Venice.
The Responsible Travel website highlights art trips just about everywhere.
A website that lists a number of painting holidays, including in the Algarve, Cyprus and the Dordogne is GoLearnTo.com.
Art Directory has some interesting art and travel ideas on this page.
Offbeat artist workshops
The more I researched for this article, the more I grew captivated by the astonishing array of short art workshops all over the world. No matter where you are, you can marry travel and art by adding a class or workshop to your itinerary.
While the existence of a painting class in Rome wouldn't be unexpected, others come more of a surprise. But once you know a Staphorst Paint Stamping Workshop in Amsterdam exists, how could you not be desperate to do it?
So to finish off, I'll leave you with a list of the most unique art workshops I could find – just for fun. Because that's one thing art holidays should be about – not just to learn, or to give you a new perspective on a destination, or to increase your cultural pedigree, but simply to have fun.
Wooden Clog Painting Workshop in Volendam – You can even add feathers.
A True Russian Matryoshka Workshop – Paint your own nesting dolls in Moscow. (Although I am curious to know what a False Russian Matryoshka class might be.)
Try an Artisan Gypsum Workshop in Umbria – Have all your plaster sunflower desires fulfilled.
A Paper Cutting Class in Shanghai – Who knew it was an artistic tradition that has existed since the invention of paper in 105 AD?
A Petrykivka Painting Workshop in Kiev – Ukrainian decorative folk art supreme.
Travel and Art Conclusion
So there you have it, my thoughts on what art and travel is, and why it can add a new dimension to your travels, whether it's spending an afternoon in a museum in Madrid, stepping into the footsteps of a great artist from the past in Rome or checking out the graffiti in a back alley of Toronto.