This post may contain affiliate links.
There were a few storm clouds on the travel horizon in 2016, so I thought I'd sift through my journeys to see what life lessons can be taken away. You'll be happy to know there are five. So here they are, five travel takeaways for 2016 and a travel blog year in review: through clouds and rain.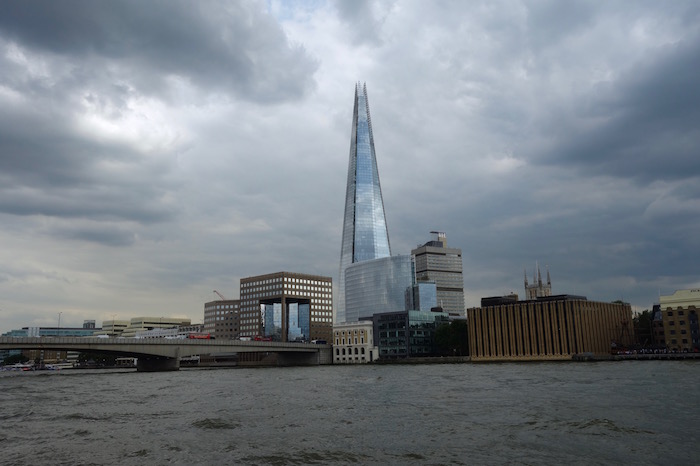 A travel blog year in review
When I think back on the places I've been to this year, I tend to picture them in brilliant sunshine as if every trip I took was saturated with colour and light. (Except London, does anyone picture London in the sun?) When I look through my photos, however, I see that in reality much of the year was spent huddling under umbrellas, being pelted by snow and trudging through puddles.
Clearly, there is a disconnect between my life and my memories, so let's take a look at an unvarnished year, stripped of its dazzling sunlight, to see what we can learn. Without further ado, here is my travel blog year in review.
A year of cloud and rain
One of the most exciting trips of the year was travelling to the Club Med Peisey Vallandry in the French Alps to ski. Aside from my ski instructor trying to demote me to a lower ski class (who fails ski class?), it was a fabulous trip in the Alps, which included, among other things, hiking through a surprise snowstorm.
Ski trip travel blog takeaway: Even if you try very hard, sometimes failure has focused its beady eyes on you, so then you have to try even harder in order to be able to stay in your ski class. But an unexpected snowstorm may still come your way.
Clearly this is a metaphor for life. Since in the end I was allowed, even encouraged, to stay in my ski class I consider it a personal triumph. And since I laughed all the way through the snowstorm – because it was so sudden and awful and we were all so wretchedly sodden – I like to think I laughed at failure itself, and you should, too, because then we'll all triumph at whatever we attempt.
(Yes, I'm aware this is not philosophy on the level of Nietzsche. Thanks for pointing that out. At least I can spell Nietzsche.)
Evian-les-Bains and Lake Geneva life lessons through travel
Clearly, laughing at failure takes a lot out of a person so after that I needed a spa vacation. I chose the French spa town of Evian-les-Bains because it's elegant, has famous spa water and sits right on Lake Geneva (Lac Leman in French). While I was there I spent much of my time on the ferry shuttling back and forth between Evian and Switzerland, which is right on the other side of the lake.
During my daily trips on the ferry I sailed through squalls regularly and learned that on any journey rainstorms are likely to spring up, but that if you assess the risks and potential payoffs carefully, chances are your boat will keep on sailing.
Clearly, this is another metaphor for life. Our Lake Geneva travel blog takeaway is to not let rain squalls stand in your way. (In the case of hurricanes, obviously, backtracking or staying put is advised.)
The other travel blog takeaway, which I learned on a day trip from Evian to Vevey, Switzerland, to see the new Chaplin Museum, is to tell those squalls to stick a fork in it and go your merry way.
If you like it, please pin!
Southern France and Avignon
After a barge trip through the Canal du Midi (at this point you may be thinking I'm always in France, and my husband would agree), I spent a week in the Pope City of Avignon, France, where I got into a speck of trouble while visiting Avignon Cathedral by going into the altar area when I wasn't supposed to.
I also spent much of my time on a bicycle (in Avignon, not in the cathedral), cycling along the Rhone River and around Barthelasse Island, which is right next door.
While cycling around Avignon, particularly when far from shelter of any kind, thunderstorms regularly unleashed angry torrents onto my head, but my Avignon travel blog takeaway is this: It is more pleasant to cycle through a rainstorm than to get yelled at in a cathedral. Sometimes you just need to pick the lesser of two evils.
(Not that I'm saying the church is evil. Please don't yell at me again.)
Manchester in the rain
Let's skip now to England where it rained on my one and only day in Manchester. So my Manchester travel blog takeaway is this: The city of Manchester, with its industrial heritage and dark gothic-y music of the Smiths, suits rain. Possibly it even looks its best in the rain. And that sometimes rain is the most flattering backdrop of all.
What I'm trying to say is that when things look all grim and drizzly around you, don't despair. It probably makes you look good in comparison. Is that deep or what?
Other trips in my rainy travel blog yearend review
Of course I've enjoyed many other rainy moments of travel this year, including hiking through a dripping forest in the Czech Republic, canoeing under ominous clouds at Ontario's Viamede Resort, and let's not forget Paris, that wonderful city of grey.
There was also a wonderful visit to the Royal Chateau d'Amboise in the Loire Valley of France.
The winner of the travel blog year in review – a year of clouds and rain goes to …
However, through all the tempests and deluges I journeyed through in 2016, the top moment of this rain-sodden travel blog review has to be hiking in Bronte Country. Bronte Country is the region of northern England where the famous trio of novelist sisters, Charlotte, Anne and Emily Bronte lived.
Brontes in the rain
Here in the little town of Haworth the Bronte sisters lived with their father and wrote dark and gloomy tales and all died young as the water was tainted from the decaying bodies of nearby graves.
If that's not a history that deserves some dreary wind-whipped weather, I don't know what is. Yet, here's the thing: The Bronte sisters' talent, their dedication to writing and unfailing support and love for each other is a story that shines as brightly as a beacon in a tempest. In fact, the Bronte star has shone brightly for 200 years now and shows no sign of fading.
So to finish off this travel blog year in review here is the final life lesson takeaway: Sometimes rain and clouds breed the best type of light of all. Happy New Year's everyone.
If you like it, pin it!
Read more roundups: 2015 A travel blogger's year through sunsets