This post may contain affiliate links.
If you're wondering how to visit the French chateaux of the Loire Valley, look no further. Here is everything you need to know to plan your Loire Valley castles itinerary, including the best chateaux to see, where they are and how to get there.
Loire Valley castles itinerary – what you need to know
Exploring the fabulous castles of the Loire Valley is one of the highlights of a trip to France. Less than two hours southwest of Paris, these historic chateaux were once the haunts of kings, queens and noblemen, and only Versailles can top them for grandeur. With elaborate gardens, graceful architecture and lavish interiors, these sumptuous – and sometimes formidable – castles can tap the imagination of even the most jaded traveller.
But how do you know which chateaux to see or how to get there? Don't worry. Help is at hand.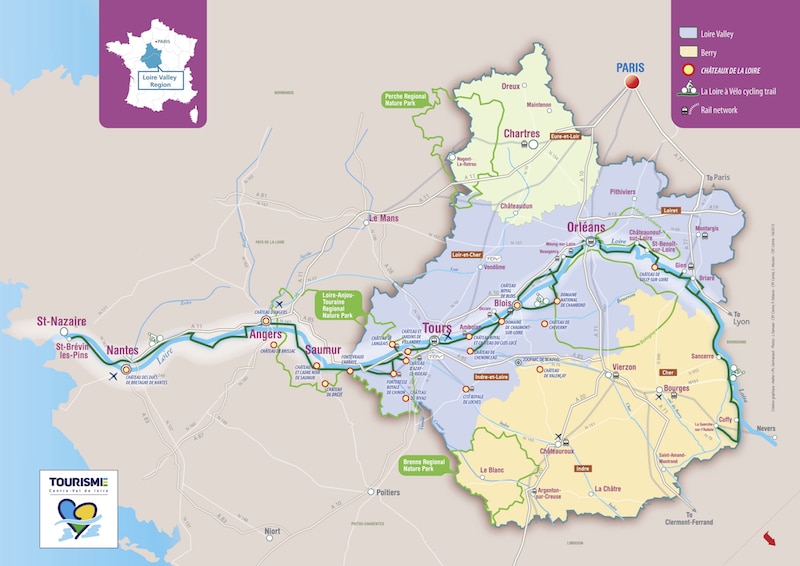 What are the best places to visit in the Loire Valley?
The best castles to visit are generally considered to be Chambord, Amboise, Cheverny, Blois and Chenonceau, but there are more than forty others and it's worth seeing some of the lesser-traveled ones, too. It all depends on your time, budget and castle stamina.
To give you some travel ideas, here is a self-guided Loire Valley itinerary that starts in Orleans and travels down towards Tours, taking in the top chateaux in the area. It's a relaxed pace (this is your vacation, remember?) with plenty of time to roam on your own. After all, there are wineries, walking paths and scenic towns to explore.
You can easily condense this travel plan down by a day or more. The goal? To help you plan your trip and take some of the confusion out of visiting the top Loire Valley castles. Just beware of castle burnout!
Visiting Paris? Check out my easy Paris travel guide.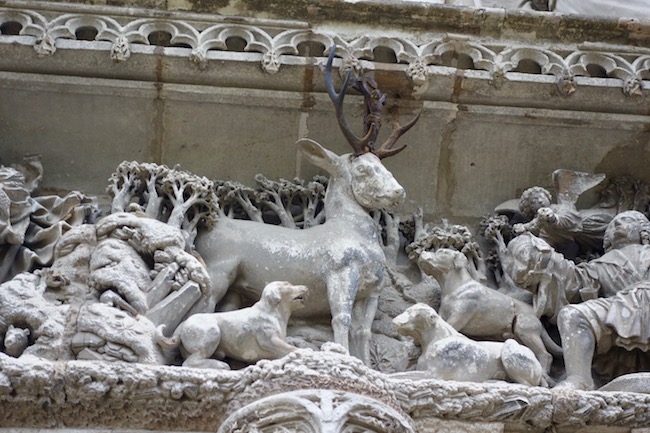 What this Loire Valley itinerary includes
The city of Orléans
Chateau de Meung-sur-Loire
Domaine de Chambord
Chateau Royal de Blois
Chateau de Cheverny
Chateau de Chenonceau
Chateau d'Amboise
Chateau du Clos Luce
End near Tours with Chateau Villandry
How to get around
Driving: Driving is the most convenient way to see the Loire Valley chateaux. You can rent a car in Paris or Orléans and wander through the byways, grand country palaces and wineries at will.
Public transportation: It's more time consuming but you can see the top sights using a combination of train, bus and/or taxi. While this itinerary is designed as a driving trip, you'll find public transport tips for the Loire Valley castles below.
Take a tour: Another easy way is to do a day tour from Paris or from one of the Loire cities such as Orléans or Tours.
Day trip from Paris: You can't see all the Loire Valley castles in a day if you're using public transportation, but if you want to do a day trip to a particular chateau such as Chenonceau, Chambord or Amboise it's possible.
Cycling: Cycling the Loire Valley chateaux is hugely popular and there are bike trails to many of the chateaux. You can rent a bicycle in Orléans, Blois or Tours for example. I haven't done it (it's on my list!) but there is an entire Loire a Velo route that is 900 km. The Blois to Amboise route and Amboise to Tours routes have been particularly recommended. An electric bike is an option as well.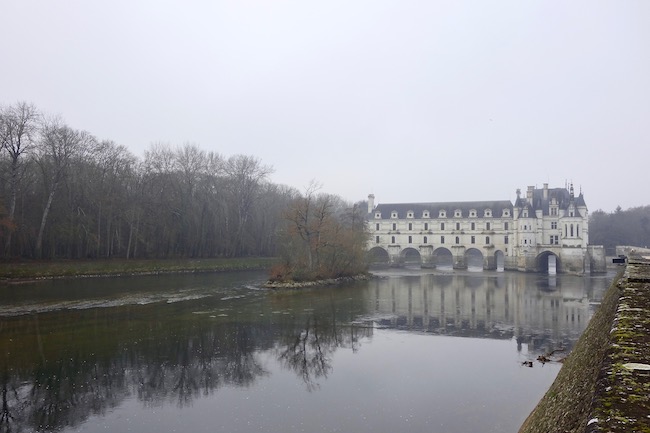 Where is the Loire Valley?
The Loire Valley is in the centre of France, a lush river valley of soft greens and fertile fields. Known as the Garden of France, it sits at a strategic point between the north and the south, stretching out for about 280 km (170 miles) along the beautiful Loire River. No wonder it has been designated a UNESCO World Heritage Site. The city of Orléans is about 125 km southwest of Paris, while Tours, further south, is approximately 235 km from Paris. Between Orléans and Tours are the towns of Blois and Amboise and some of the most popular French chateaux.
Let the Loire Valley castles itinerary begin
Day 1 from Paris to the Loire Valley
(Note: If you're pressed for time you can skip Day 1 altogether and head straight to the Chateau de Chambord which is, quite honestly, unmissable.)
Getting there: Paris to Orléans. Drive or take the Intercity train from Gare d'Austerlitz in Paris to Orléans. The train takes just over an hour. Take some time to explore Orleans. Famous for Joan of Arc, the heroine who liberated the city during the Hundred Years' War, Orleans has a picturesque Old Town, a cathedral on Place Sainte Croix with stained glass illustrating the life of Joan of Arc and romantic gardens on the southern edge of the city called Parc Floral de la Source.
You can rent a car from there. Want to stay overnight? Try the Empreinte Hotel in Orleans, a chic 4-star with a central location, a spa and a contemporary decor. 80 Qaui du Chatelete, 45000 Orleans. Tel: 33 (0) 2 38 75 10 52
If you're eager to get on the road, move on to Chateau de Meung-sur-Loire.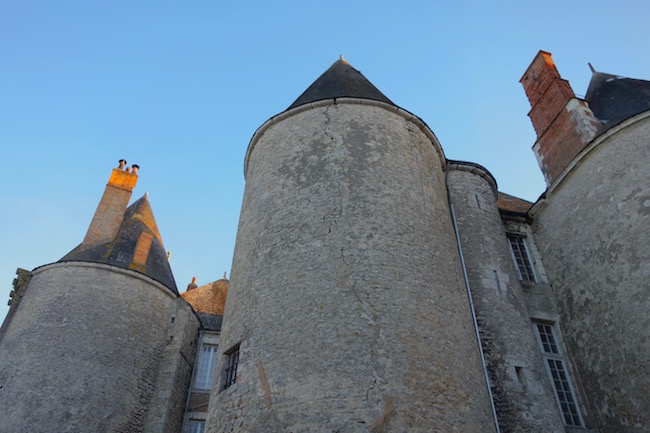 Afternoon at Chateau de Meung-sur-Loire
Start off your castle exploration with a lesser-known Loire Valley chateaux, Chateau de Meung-sur-Loire, a 30-minute drive southwest of Orléans. (16 Place du Martroi, 45130 Meung-sur-Loire.) Once the residence of the Bishop of Orléans, the castle has been rebuilt numerous times, with the oldest parts dating back to the 1100s. It was occupied by the British in the Hundred Years' War, but retaken by Joan of Arc in 1429.
The chateau stands out because of its unique two-faced personality – one facade is medieval and the other is classical. Other highlights (or lowlights) include the underground passages and dungeon where the famous French poet Francois Villon was once held prisoner.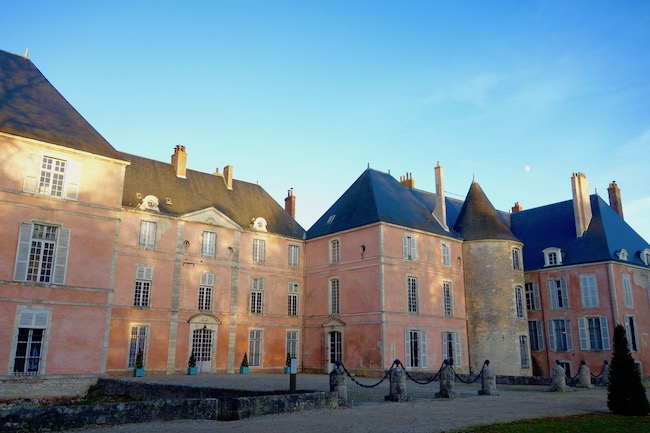 Drive to Chambord
If you're not staying overnight in Orleans, move on for dinner and overnight at La Maison d'à Cote, 17 Rue de Chambord, 41350 Montlivault, about an hour's drive from Orleans. Tel: 33 (0) 2 54 20 62 30.
The Loire is the Garden of France, so you might as well make the best of it and try the gourmet fare at the hotel's Michelin-starred The House, which focuses on the best local products and ingredients. A simpler alternative is the hotel's more casual Cote Bistro.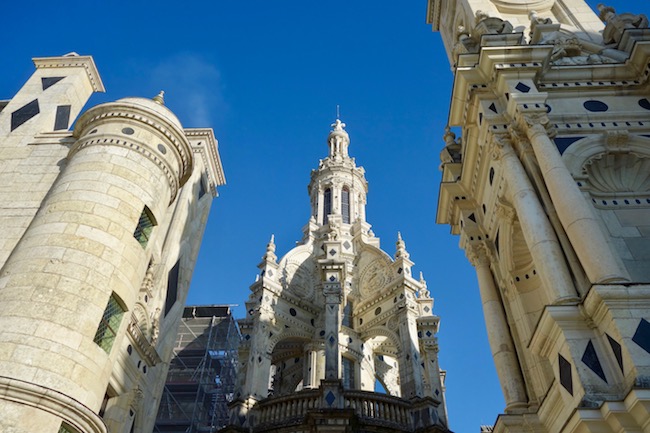 Day 2 – Morning at Domaine de Chambord
The Chateau de Chambord is the undisputed king of the Loire Valley chateaux. It's a gleaming white Renaissance chateau that is mammoth, glorious and pretty much empty inside – but don't let that stop you – this is probably the most visited and imposing of all the castles in the Loire. At reception you can pick up a Histopad to discover the chateau's secret rooms and see how they would have looked back in the reign of Francois I, when 1800 workmen slaved for more than a decade to build it up from a simple hunting lodge to the mightiest of chateaux.
A standout feature is Chambord's double helix staircase. It was designed by the artist Leonardo da Vinci, who Francois I lured over from Italy (and who brought the Mona Lisa with him). The beauty of this masterful staircase is its two spirals, which means that a king and his mistress could be going up while a queen and her lover could be going down and never the two couples shall meet. (I'm just kidding. No need to point out this never happened … I'm just saying it would be handy).
Also worth noting are the formal French garden and the vast grounds, the Domaine de Chambord, 5540 hectares of oak groves, pine forests, moors and marshes.
Stop for a snack at Biscuiterie de Chambord. It's right near the castle so ideal for sampling their specialty, palet solognot, which are light butter biscuits stuffed with grapes and soaked in rum. I loved the raspberry and chocolate pear flavours. 30 bis, route de Chambord 41250 Maslives.
Afternoon at the Chateau Royal de Blois
With four wings of different architectural styles: Gothic, Flamboyant Gothic, early Renaissance and Classical, the Chateau Royal de Blois is a popular stop on the French castle trail, and only a 30 minute drive from Chambord. A favoured residence of no less than 10 queens and seven kings, Blois Chateau has a royal (and grizzly) history. Don't miss the King's Bedchamber where the Duke of Guise was murdered at the orders of King Henry III in 1588, a terrible fallout of the Wars of Religion. (Henry III himself would be murdered by a fanatical monk less than a year later.)
Other rooms to visit include the Queen's Bedchamber where the notorious queen, Catherine de Medici, took her last breath in 1589. In the Council Chamber you can see a series of paintings illustrating the Wars of Religion.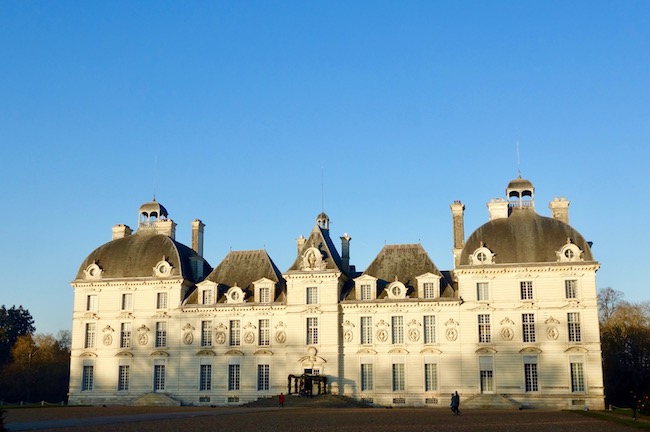 Drive to Cheverny
For a home away from home stay overnight at the suites at Domaine de Cheverny, modern luxury vacation apartments that back right onto the chateau grounds. 11, avenue du Chateau, 41700 Cheverny. Tel: 33 (0)2 54 79 05.
For dinner try Les Trois Marchands, a comfortable bistro that has been serving classic French food in the little town of Cours-Cheverny since 1850. 1 Place Victor Hugo, 41700 Cour-Cheverny, France.
Day 3 Morning at Chateau de Cheverny
Chateau de Cheverny has gone to the dogs, but that's okay. The 100 hunting dogs are as much part of chateau life as the grand salons, twin towers and exquisite interiors of this much eye-catching castle. What is special about Cheverny is the warm atmosphere created by the aristocratic owners who still live in one wing, and its interior is unparalleled. It was also the model for Captain Haddock's Chateau Moulinsart in the Tintin comic series. An interactive exhibit with scenes from the comics in a separate building is good family fun.
While you're there, don't miss the chance to taste some of the Loire Valley's renowned wines. You can do a high tech tasting across from Chateau Cheverny at Maisons du vin de Cheverny 1 Avenue du Chateau, 41700 Cheverny.
Afternoon at Chateau de Chenonceau
Drive to the Chateau de Chenonceau in Touraine (about 45 minutes). It's hard not to fall in love with the graceful Chateau de Chenonceau. Known as the Ladies Castle, it's a fairytale vision of turrets and peaks with an arched bridge over the River Cher. Beloved by both the mistress of Henri II, Diane de Poitiers, and his wife, Catherine de Medici, Chenonceau was wrestled out of Diane de Poitiers' hands after the death of the king by Catherine, who put her own stamp on the castle by adding a gallery and a three-level addition to the bridge.
Drive to Amboise
Amboise is an appealing town about 2o minutes drive from Chenonceau. It's not too big, not too small, and for my next trip to the Loire Valley I'd consider making it my base. For overnight stays you could try the Chateau des Arpentis, a chateau with a private park, 12 luxury guest rooms and a heated pool, or opt for something right in town such as the Manoir St Thomas, a chateau-style B&B with an outdoor pool.
Day 4 Morning at Chateau Royal d'Amboise
The popular Renaissance castle, the Chateau d'Amboise, is famous for its connection to Leonardo da Vinci who moved to the town of Amboise to escape a turbulent Rome in 1516. Located right above the Old Town, this large French chateau overlooks the Loire River and was of such strategic importance that Charles VII appropriated it after its owner, Louise d'Amboise was accused of treason. In a bizarre tragedy, Charles VII would then go on to hit his head on a lintel of the castle – an accident that ended his life.
Don't miss the chapel on the castle grounds that houses the tomb of Leonardo da Vinci.
Stop for lunch at the cozy Bigot Cafe and patisserie. You'll find it right at the bottom of the ramp that leads down from the castle exit. 2 rue Nationale, 37400 Amboise.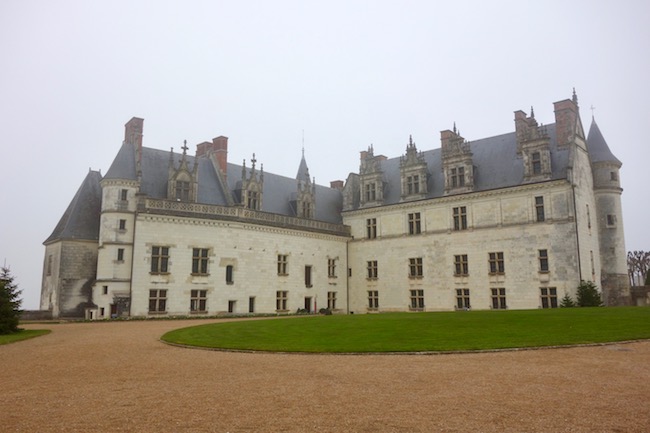 Afternoon – Visit the Chateau du Clos Luce
Just 400 metres from the Chateau d'Amboise is the Chateau du Clos Luce, the stately manor that Francois I provided for Leonardo da Vinci. The 16th-century building of red brick and local tufa stone is built on a much smaller scale than the royal Chateau of Amboise, but it still comes complete with ramparts, a watch tower and chapel. The interior has been restored to it's rich Renaissance glory, while exhibits both inside and on the grounds offer a peek at the life and ideas of this brilliant master artist and inventor.
Drive to Tours
Tours is about 25 km from Amboise so not a long trip. If you want to stay overnight in Tours, La Maison Jules B&B is designer chic and located conveniently near the train station. 45 rue Jules Simon 3700 Tours 33 (0) 6 83 84 71 22. Another option is the elegant Hotel Oceania.
Day 5 Chateau de Villandry
Tucked in between the Loire and Cher Rivers, the Chateau de Villandry is famous for its three-level gardens, a refreshing mix of lime trees, fountains, reflecting pools, herbs, vegetables and themed areas including the Music Garden and the Garden of Love. One of the few Loire Valley gardens open year round, it's a top chateau stop for lovers of greenery and only a 20-minute drive from Tours. The chateau itself was completed in the 1500s and was the last great Renaissance chateau to be built along the Loire.
Depart for Paris
If you're taking the train from the Loire Valley to Paris, you can catch the TGV (high speed train) from the Gare de Tours.
Loire Valley Itinerary travel tips
Pin me!
How to see the Loire Valley by public transportation
If you combine these ways to see the Loire Valley castles by public transport below, you'll see most of the top chateaux. Or, mix and match the routes below to create your own Loire Valley chateau itinerary.
Option 1: Base yourself in Blois
From Blois you can take the Navette Chateaux excursion bus. This is a seasonal bus that does a Circuit des Châteaux from Blois train station (Gare SNCF) and stops at four different chateaux: Blois, Cheverny, Chambord, and Beauregard. The cost is 6 euros for a day pass and includes a small admission discount for the chateaux. The bus leaves from Blois-Chambord train station every day from the beginning of April to beginning of November at 9:30 and 10:10 am.
How do you get to Blois-Chambord from Paris? You can take a train from Gare Austerlitz. The fastest train to Blois-Chambord is direct and takes just under an hour and a half.
Option 2: Base yourself in Amboise
Base yourself in Amboise. Chateau d'Amboise is right in the town, as is Close du Luce. You can take a direct bus from Amboise to Chenonceau. Visit the Tourist Information Centre in Amboise for more information.
How do you get to Amboise from Paris? You can take a train from Gare Austerlitz. The fastest train is direct and takes 1 hr 22 minutes.
Option 3: Base yourself in Tours
Stay in Tours to visit Chateau de Villandry. You can drive or take a taxi to the chateau, which is outside the city. A cheaper alternative is to take the Fil Bleu shuttle bus to the chateau that goes daily in July and August. To get to Chenonceau from Tours, you can take a TER train that leaves Tours and stops outside the castle entrance.
How do you get to Tours from Paris? A high speed TGV train leaves from Paris Montparnasse Station for Tours. It only takes 35 minutes.
Getting from Orleans to Tours by train: A regional train travels from Orleans to Tours (or vice versa) with stops in Blois and Amboise.
Can you see the Loire Valley castles from Paris in a day trip?
Yes, but not many of them unless you do a tour. Here are a few examples:
Paris to Chateau de Chenonceau: The fastest train from Paris to Chenonceau is 1 hr 46 minutes and requires a change at St-Pierre-des-Corps. The chateau isn't far from the train station.
Paris to Chateau de Chambord: You could take the train from Paris Austerlitz station to Blois-Chambord. It takes about 1 hour 30 minutes, and then you could take the shuttle from the station to Chambord, which runs from April to November. Otherwise it's about a 25 minutes taxi ride.
Paris to Chateau d'Amboise: The fastest train from Paris to Amboise is 1 hr 22 minutes but the average travel time is closer to 2 hours. There are a few direct trains but most require a change in St-Pierre-des-Corps so check the schedule before you go. The chateau is right in town.
Doing a day tour of the Loire Valley castles from Paris
Get Your Guide has a number of tours (I'm an affiliate). You can access the search page for Loire Valley day tours here.
Entrance price for Loire Valley castles as of 2018. (High season)
Chateau de Meung 9€ adult; student 7.50; child 5; under 5 is free
Chateau de Chambord 13€ adult; under 18 is free
Chateau de Chenonceau 14€ adult; children 11, under 7 is free
Chateau d'Amboise 11.70 € adult; student 9.20; child 7.20; under 7 free
Chateau Villandry 11€ adult; children and students 7€; under 8 free
Close du Luce 15:50€ adult; children 11€; under 7 free
When is the best time to visit the Loire Valley chateaux?
If you're travelling by public transportation, it's easier in spring, summer and fall as the special shuttles are seasonal. Christmas in the Loire Valley Chateaux is magical, with each castle outdoing itself with the festive decor.
Check the chateau websites for opening times as they change during low season.
I was invited by Atout France and Val de Loire Tourism who arranged this fabulous Loire Valley castles itinerary for me, but all opinions and castle love is my own. Visit their websites to help you further plan your Loire Valley trip. For more places to explore visit my Things to do in France page.