This post may contain affiliate links.
Well, here we are in Umbria. We have a vacation rental overlooking the little town of Ferentillo to be exact. Umbria is not Tuscany. It doesn't have the profusion of hot springs that Tuscany has, though it has some. It doesn't have the same profusion of tourists either. Despite my love for Tuscany I found myself falling for Ferentillo in a big outdoorsy way.
Here's what Umbria, Italy does have, and why I've found myself falling for Ferentillo.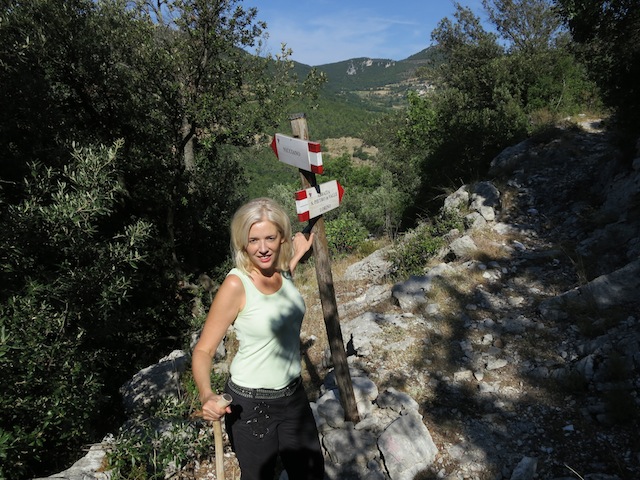 There are hiking trails around Ferentillo that start right near our vacation rental at the Guesthouse Runcini.
Ferentillo has the Guesthouse Runcini, where we have a three room stone farmhouse type of deal with a terrace …
Umbria, Italy, has other things, like craggy mountains and a lot of truffles. Oh, how I love truffles and every truffle dish known to mankind. I've had cheese with truffles, pasta with truffles, carpaccio with truffles and truffle ice cream. Well I almost had truffle ice cream. I tried to order it and ended up with something completely different. But the other dishes worked out.
Umbria has cats who think they are basil plants.
Umbria has kittens who think that sleepy time is whenever (and wherever) they are tired.
The Guesthouse Runcini on the hillside overlooking Ferentillo has an 800-year old church on property.
And most importantly, it has one helluva view!
Related Posts:
The big news – getting engaged
Read more: about the Top Cities worth visiting in Italy
For more of top European destinations: visit Best places to visit in Europe