This post may contain affiliate links.
Transat Luxury Vacations
This may seem obvious: As Transat Holidays' luxury travel expert for this winter season, I've learned a lot about Transat Holidays – and about Transat Holidays Luxury Collection in particular.
But wait – did you know Transat Holidays has a luxury collection? If you didn't, read on.
(And if you've never heard of Transat Holidays then you're probably not Canadian and should consider moving to our frosty country just so you can know the intense joy of a winter getaway.)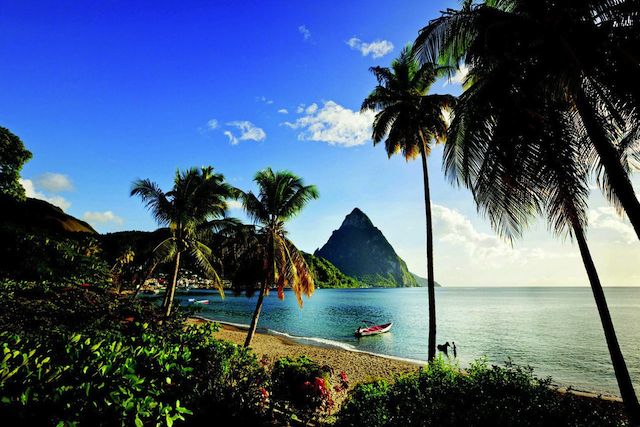 You've come a long way, baby
Transat has refined their travel packages over the years (the proof is in the mood lighting on their new planes), and, as their current luxury travel expert I'm going to explain how to plan a perfect sun vacation from Canada with Transat Holidays.
Back to Transat Holidays: tropical vacations go themed
To help you plan your trip, Transat Holidays has designed a series of Sun Collections based on whatever type of holiday is closest to your heart including:
Luxury Collection – think quality, think indulgence, think VIP. Think this is where I should be for the rest of my life.
R & R Collection – (secret code for Adult's Only)
Family Collection – (I'm hoping this one is self evident. If not, email me and we'll go over it slowly)
Value-priced Sun Savvy Collection – (see above)
Experience Collection, which includes some think-outside-the-resort overnight adventures. Yippee!
Distinction Collection, which, as I don't know how else to describe it, we'll call luxury light … with distinction
About Transat Holidays Luxury Collection
I just stayed in one of Transat Holidays Luxury Collection properties in Mexico so I can tell you from experience they are fabulous.
In addition to 5-star facilities, spa services and a splash of glam, a Luxury Collection trip is sprinkled with swanky little extras starting right at the airport, from VIP lounge access and priority check-in to private transfers to your hotel. If you had to buy these services all a la carte you'd go insane, but because it's an all-inclusive package, the price point is better.
Important note: The priority check-in at the airport and private transfers can be big time savers, and they're also very fun.
Other travel perks with Transat Holidays Luxury Collection and Distinction Collection
When you book either a Luxury Collection or Distinction Collection package you get upgraded to Option Plus on your Air Transat flight.
This includes free seat selection, a food voucher (and, in the too-much-information department, I'll tell you I opted for the fruit plate and a chicken wrap), sparkling wine so you can toast to all the sunshine and sunsets in your immediate future.
You also get an extra 10 kg of baggage allowance. This last bit made my husband very relieved, as it meant he wasn't in danger of having to leave his belongings behind in order to carry my extra pairs of shoes.
I hope this gives you some sun vacation travel ideas. Now get dreaming and start planning … or get planning and start dreaming. The choice is up to you.
Learn more: For all other perks, advantages, prices, resorts and packages available visit the Transat page.
Check out these top luxury Mexico all inclusive resorts for adults only.
Transat Vacations also does Europe. Check out my trip to Hungary.
Love the luxe life? Read What is luxury travel.