This post may contain affiliate links.
Best Wine Regions in Italy to Visit
If you're interested in wine tastings, vineyards and wine tours, you need to know where to go. Here are the five top Italian wine regions to visit.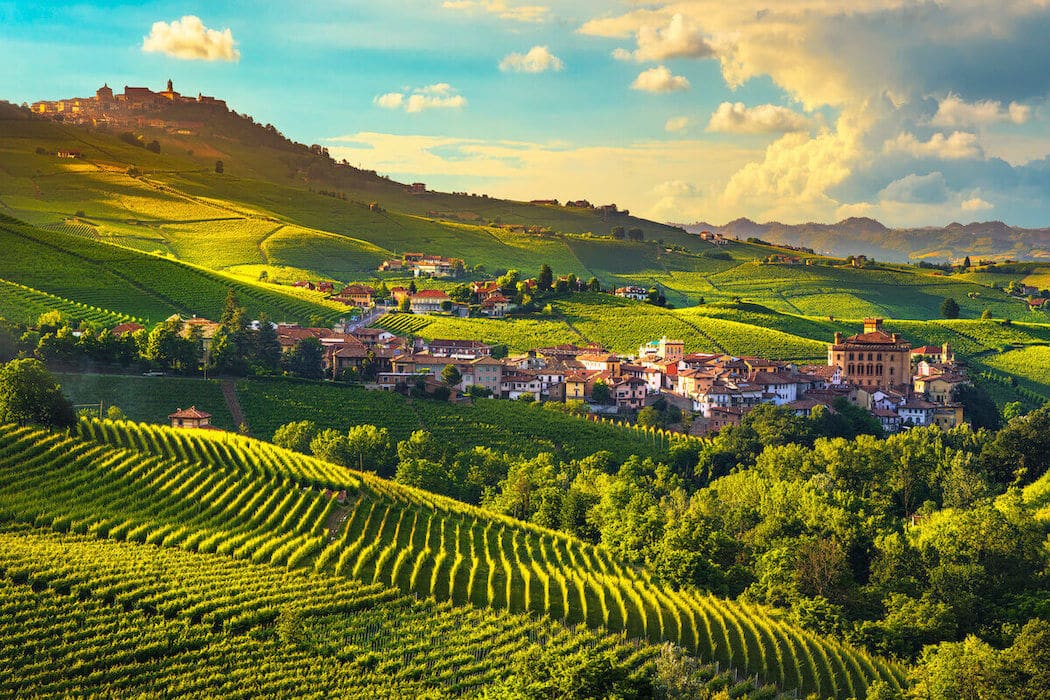 Italy's Many Wine Regions
With more than 300 grape varieties and some 20 different wine regions, this boot-shaped country can make your head spin before you've even had a drink.
Don't worry. Help is at hand.
Here's a guide to the best regions and wine towns to tour, what you should taste there and how you can sample the best wines of the area.
If you're interested in exploring the wines of Tuscany (and who isn't?), Veneto, Piedmont and Sicily, read on.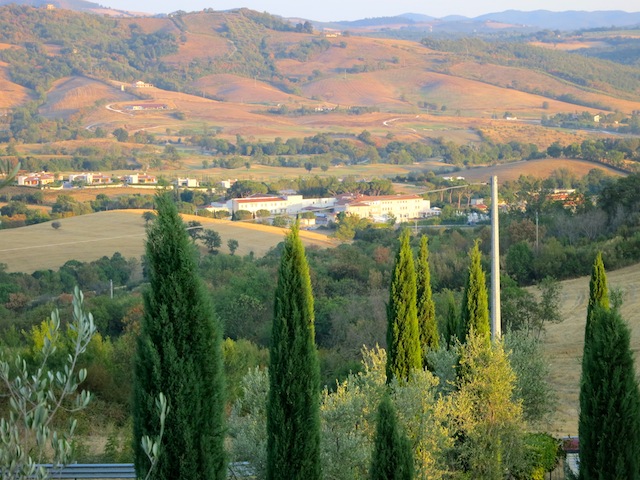 Amazing Wine Towns in Tuscany
Drinking Brunello in Montalcino
My husband Mark and I stumbled by accident across the town of Montalcino, famous for Brunello di Montalcino, one of Italy's best red wines.
We were driving on a country road in Tuscany with the driver's window open. A bee got sucked into the vortex, lodged beneath my seatbelt clip and stung me on the bum.
After several moments of hysteria including shrieking, hurling the bee to the floor and cursing my husband for driving with the window open, we had to detour into the nearest town.
It happened to be the hilltop town of Montalcino.
I owe that bee a lot. After buying bee bite medicinal cream at the most atmospheric pharmacy I've ever seen, with views over the Tuscan hillside, we stopped in one of the town's many wine shops.
Our love affair with visiting wine towns in Italy was born.
Why Drink Brunello di Montalcino?
Since it was clearly the thing to do, we did a wine tasting (an excellent solace for a bee bite), and it's here we discovered Brunello, a deep-hued red wine made of Sangiovese grapes.
Grown in the Montalcino region of central Italy, this famed Tuscan wine is ideal with meat such as Steak Florentine.
Rich as a chocolate-covered plum, Brunello has dark fruit flavours such as black cherry and blackberry along with notes that range from oregano and dried fig to tobacco and leather.
It was an awakening. We already loved visiting Italy for its art, spas and food. Our impromptu wine experience added a new liquid layer to our trip and triggered our curiosity about other wine regions in Italy.
Getting to Montalcino
If you want to explore the wine towns of Tuscany, the easiest way is by car. Montalcino is 70 miles (110 km) south of Florence or 27 miles (42 km) south of Siena.
You can also take a bus from Siena. It takes about 70 minutes.
🍷 Try a Wine Tasting in a Tuscan Castle
Fall in love with Montalcino for yourself with a Brunello Wine Tasting & Lunch in a Tuscan Castle.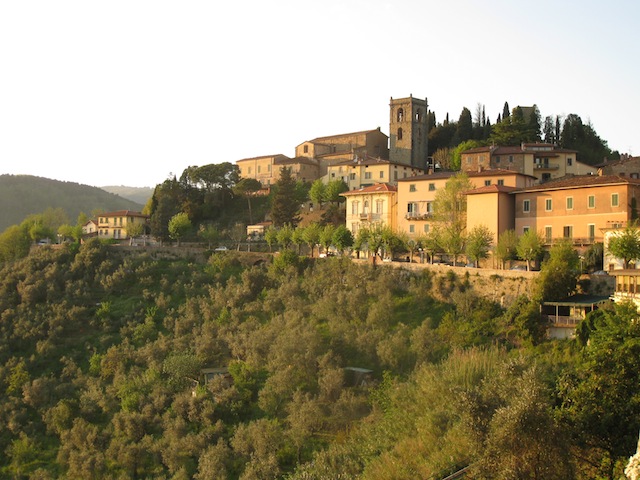 Sampling Big Reds in Montepulciano
With our new found zeal for big reds we headed at once (or almost at once, first we went to the hot springs of Terme di Saturnia) to Montepulciano, the most famous Tuscan wine town of all.
A Popular Hilltop Town With Plenty of Wine Shops
Make no mistake. The medieval hilltop town of Montepulciano is crowded.
It's so crowded we had to park in a loading zone and got a parking ticket, which we had no idea how to pay or even to read.
They finally tracked us down through our rental car and we paid it that way. So if you're doing a wine trip to Italy learn from our mistakes.
Don't park in a loading zone no matter how much you assure each other you'll only dash into the old town and out. Try Parking S. Donato or Parking P8.
Once you discover all the wine and charcuterie samples in the shops, you'll stay longer than you intended. You'll eat and drink more than you intended. You'll spend more, too!
Don't go to a popular wine town during summer in the middle of the afternoon if you want to avoid the crowds of wine tourists. Try to go early in the day, or during the off season.
To avoid parking hassles, consider looking at organized wine tours in Italy so you don't need to park at all. Florence and Siena are good bases for touring Tuscany.
Do buy the wine that the region you're visiting is famous for. It's a marvellous souvenir and an exquisite – if heavy – gift. In the case of Montepulciano, the wine to buy is Vino Nobile di Montepulciano, a full-bodied red wine with a ruby red hue.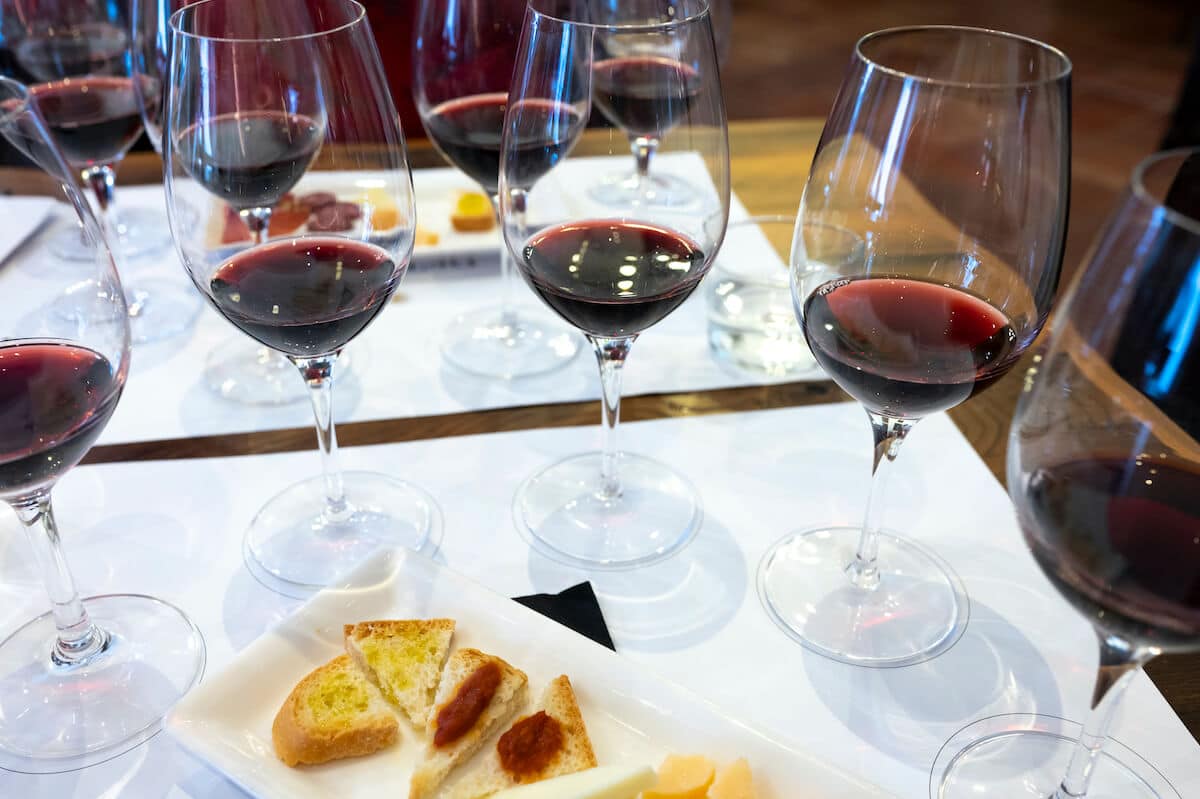 Getting to Montepulciano
Montepulciano is 1.5 hours' drive south of Florence or about 2.5 hours' drive north of Rome. If you're not driving you could take a bus from Chiusi Train Station. It takes about 50 minutes.
How to Do a Montepulciano Wine Tour
If you're short on time you can do a 1.5 hour Montepulciano Wine Tasting and Cellar Tour that includes five DOC and DOCG di Montepulciano wines along with local cheeses and olive oil. Delish!
What's a Good Vineyard in Montepulciano to Visit?
If you want to learn about biodynamic viticulture, sample an Oceano Vino Nobile di Montepulciano DOCG Toscana and do a cellar tour, you could try Avignonesi.
🍷 How to Do a Wine Tour from Rome
From Rome you can do a Tuscany Day Trip with Lunch and Wine Tasting. This popular excursion to Tuscany includes a gourmet lunch with a wine pairing in a vineyard cellar and a guided tour of Montepulciano.
Other Wine Regions in Tuscany – Chianti
Tuscany might just be the best Italian wine region to visit because of its long and varied 'viticulture' and Chianti is a blockbuster.
The Chianti Classico region lies between Siena and Florence and renowned wineries like Antinori in Bargino (you're best to book ahead) have helped seal Tuscany's reputation as a quintessential wine lover's destination.
What's So Special About Chianti Wine?
For one thing it goes great with food, especially tomato sauces, pizza, roasted meats, grilled vegetables, and aged cheese. (It's making my mouth water just thinking about this.)
Made with at least 70% Sangiovese grapes, a Chianti DOCG wine is high in tannins and acidity, with a good balance between fruitiness and earthiness.
It's one of the most iconic wines of Italy, and the Chianti Classico region is where to try the best.
🍷 Chianti Wine Tour from Florence
Staying in Florence? Check out a Chianti Wineries Tour with Food and Wine Tasting.
Super Tuscans in Bolgheri
While Chianti is a classic, the Super Tuscans are part of a bold new world, and the place to taste them is Bolgheri, a small town on the Tuscan coast. This is where the first Super Tuscan wine was born.
Super Tuscan wines aren't made following the strict rules that more traditional Tuscan wines are required to follow. This means vintners have more freedom to express their creativity.
That makes a wine tasting of Super Tuscans like Sassicaia an adventure.
How to Do a Wine Tasting in Bolgheri
If you don't need transportation you can do a Bolgheri Tour With Wine Tasting at the Terre del Marchesato winery.
From Florence, you can splurge and do a private full-day tour with hotel pickup that visits two wineries. Check prices and availability here.
Beyond Tuscany
Don't get so caught up in Tuscany (except sometimes I do, because it's hard to beat a day trip to Florence) that you ignore other vineyard rich areas in the rest of Italy.
Some regions are more traditional, some are rule-breaking cowboys that are setting the wine world alight.
Whatever your tastes, here are a few more of the best wine regions in Italy to check out: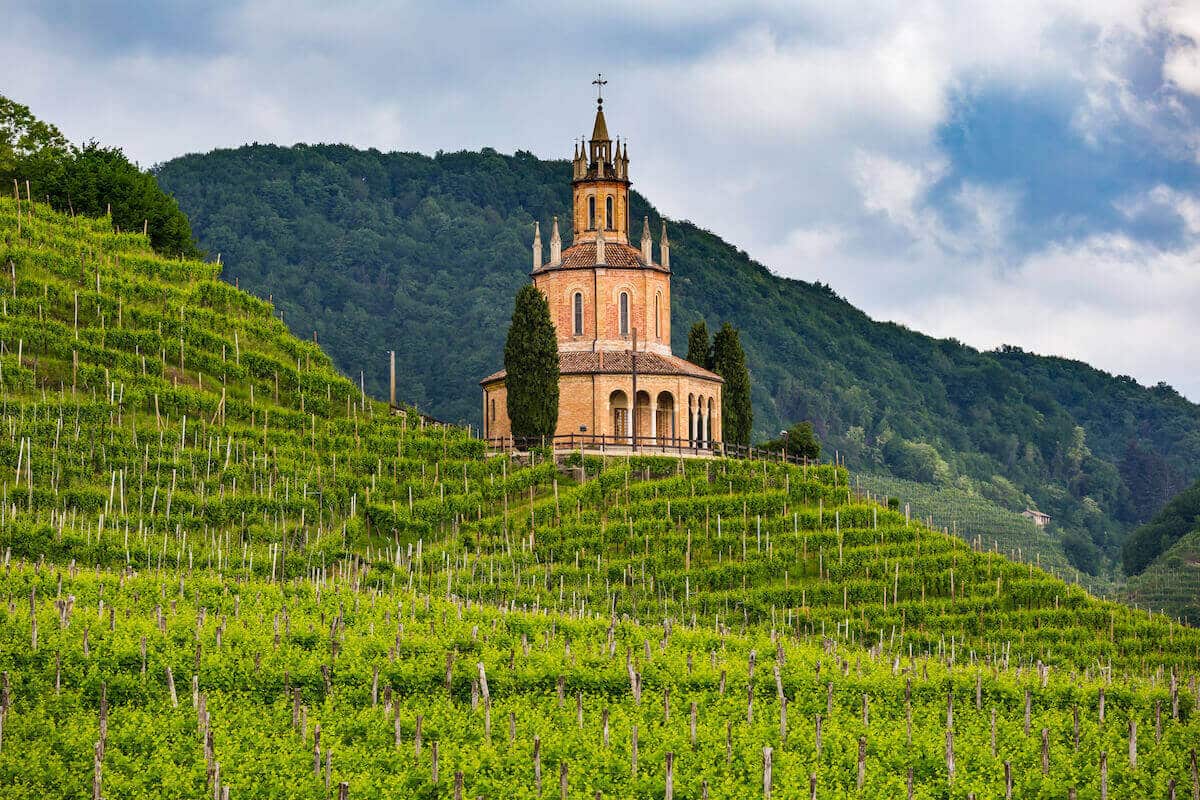 Go to Veneto for Prosecco
Most people go to the province of Veneto to see Venice and rightfully so.
Others might want to tour the region for its Palladian architecture (I did), or to see the Giotto frescoes in Padua (I did that, too).
But here's another reason: bubbles.
Italy's answer to champagne, Prosecco is a refreshing sparkling wine that is getting ever more sophisticated.
The Conegliano-Valdobbiadene region, about an hour northeast of Venice, makes some of the best.
🍷 What's a Good Winery to Visit in Veneto?
The Collalto family has a 1,000 year-old history of winemaking and offers cellar tours that include sampling wines like a Prosecco Superiore DOCG.
🍷 Do a Prosecco Wine Tasting Tour From Venice
Staying in Venice? Try a Prosecco Wine Tasting Tour and explore the Veneto region for yourself.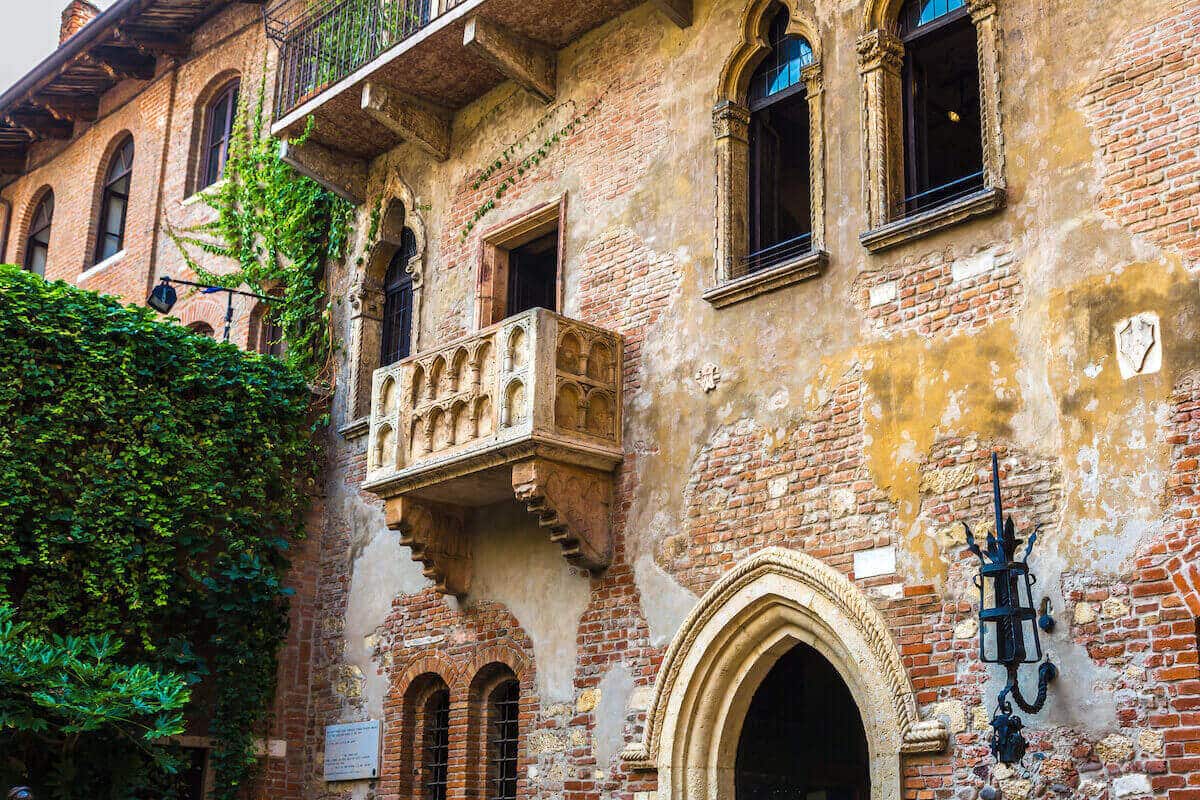 Verona – Another Top Wine Destination in Veneto
Once you've seen the famous balcony of Romeo and Juliet fame in Verona, savour a wine infused with the local terroir.
Veneto is actually the largest wine-making area in Italy and produces classics such as Soave and Valpolicella.
This means there is plenty to see and taste, especially in the vineyards around Verona.
Perhaps most importantly, Veneto is home to our favourite red wine, Amarone della Valpolicella.
Magnificent Amarone
Amarone della Valpolicella is renowned for its sultry flavours and aromas that range from dark berries and cherry cola to resin, liquorice and soil.
It's a pricy wine that takes a whopping 23 pounds of grapes per bottle to produce. Most take about 2.6 pounds.
🍷 Amarone Wine Tour From Verona
Try this beauty of a red wine for yourself. From Verona you can do a 4-hour small group Amarone Wine Trail Tour.
Getting to Verona
Verona is about 100 miles (160 km) east of Milan or 71 miles (115 km) west Venice. It's on the Milan Venice train line.
🍷 What's a Good Winery to Visit Near Verona?
The Villa Mosconi Bertani is an elegant villa that offers tours of the gardens, cellars and vineyards, and gets rave reviews.
Explore the White Wines of Friuli-Venezia Giulia
White Wine in Friuli-Venezia Giulia
Winning a place on my wine touring list, because I adore a crisp Friulano with the light scent of pears is the wine-growing region of Friuli-Venezia Giulia.
Located to the east of Veneto up towards Austria and Slovenia, the slopes of these sub-alpine foothills produce some of Italy's best white wines such as the ever popular Pinot Grigio.
It's also a great wine area to visit for Prosecco. In fact, the town of Prosecco is located here.
🍷 Try a Prosecco Wine Tour from Trieste
If you're staying in Trieste you can do a 2.5 hour Prosecco Origins and Tasting excursion that takes you through the village of Contovello and along trails of ancient vineyards.
Don't Miss Trying Orange Wines in Friuli-Venezia Giulia
Friuli might be a white wine wonder destination but if you're planning on doing any winery tours here, you should also think orange.
Orange wines are one of the latest trends in viniculture, and Friuli-Venezia Giulia is the epicentre of this innovative direction.
Produced in a manner similar to reds, orange wines have a longer maceration process in oak or clay vessels, which gives this hippest of hip sips a rich golden glow.
Getting to Friuli-Venezia Giulia
A recommended base for Friuli is Udine, 25 miles (40 km) north of Trieste.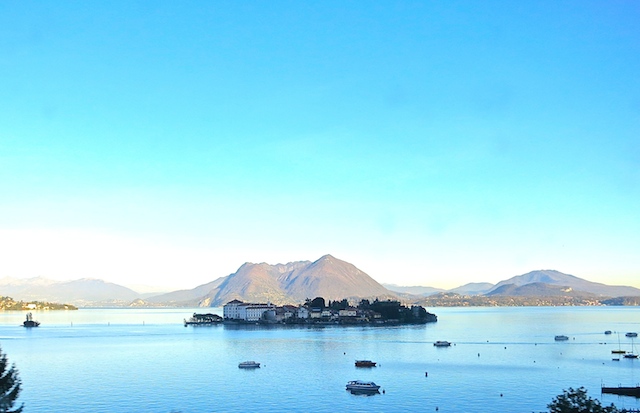 Palate Pleasing Piedmont
Another top wine region in northern Italy is Piedmont.
Located in the foothills of the Alps on the border of France and Switzerland, Piedmont sits at the very top west corner of Italy.
The vineyards of this fab mountainous region bring two of the greatest Italian reds to fruition: Barolo and Barbaresco.
Both are made with the Nebbiolo grape.
Pair Wine With Truffles in Piedmont
Piedmont is also white truffle country.
This means that a food and wine trip – especially in fall – filled with velvety Barolo from Langhe or a new generation wine from Roero can make one of the most aromatic wine tours to Italy of all.
Getting to Piedmont
The truffle-famous town of Alba lies between the Italian wine regions of Langhe and Roero. It's 40 miles (60 km) south of Turin and there are direct trains.
🍷 Try a Piedmont Wine Tasting Visit
Tempt your tastebuds with a 2-hour Winery Visit with Wine Tasting in Barolo.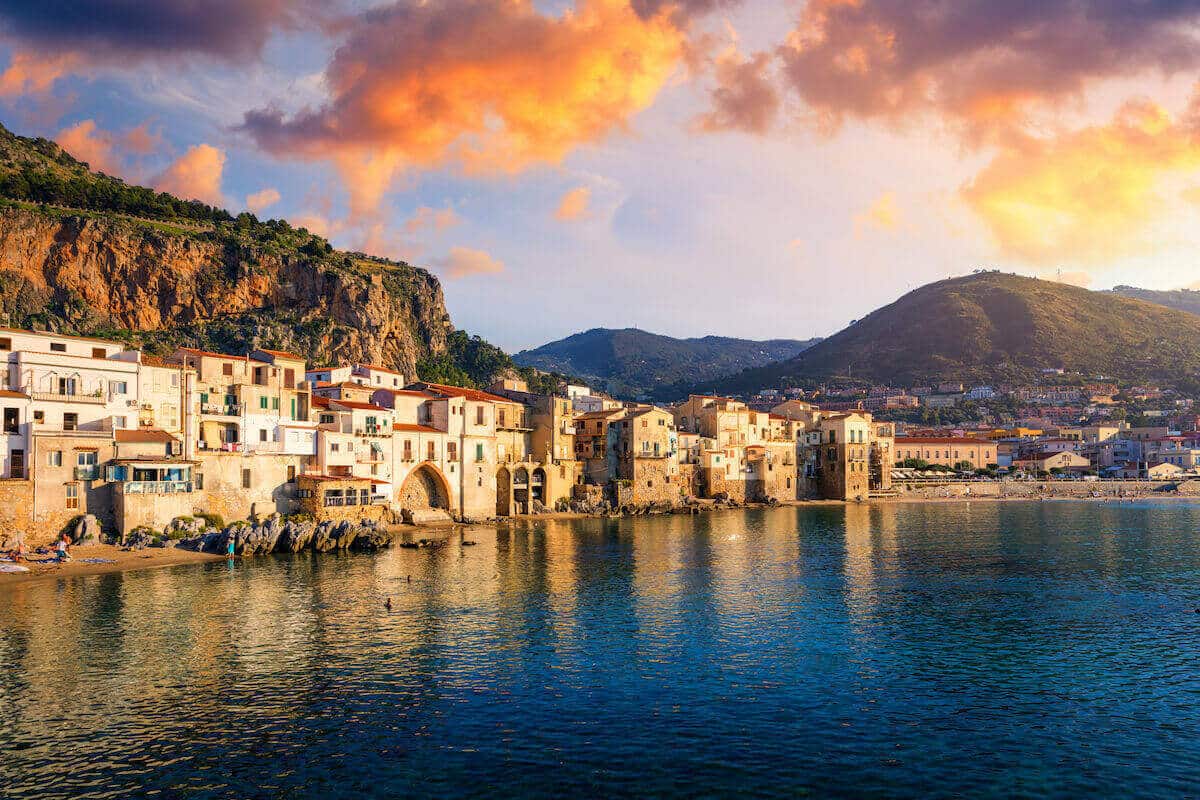 Sip Vino in Sicily
These days a hot destination for wine tourism is Sicily.
This southern Mediterranean island accounts for 30% of Italy's wine production.
With so much heritage and 600 miles of coastline, there is a lot to explore here, and it's made even better with a bottle of Sicily's renowned spicy red wine, Nero d'Avola.
Another of Sicily's best-known wines is Marsala, a sweet wine fortified with brandy.
While I'm not yet a total convert to sweet wines, I'm open to persuasion because things are so much better in situ, don't you agree?
And what a situ Sicily is. Between its volcanic soil (hello, Mount Etna) and ideal vine-growing arid climate, it's a classic Italian wine destination.
Along with a raft of exciting new chefs, and vintners springing up like clusters of grapes in sunshine, Sicily's food and wine scene will definitely flavour your stay.
Getting to Sicily
You can fly into Sicily or take a 10-hour ferry from Naples. Palermo makes a good base.
🍷 Do a Wine Tour from Cefalu in Sicily
If you're staying in Cefalu, you can do a Half Day Wine Tasting Tour in the mountain town of Castelbuono.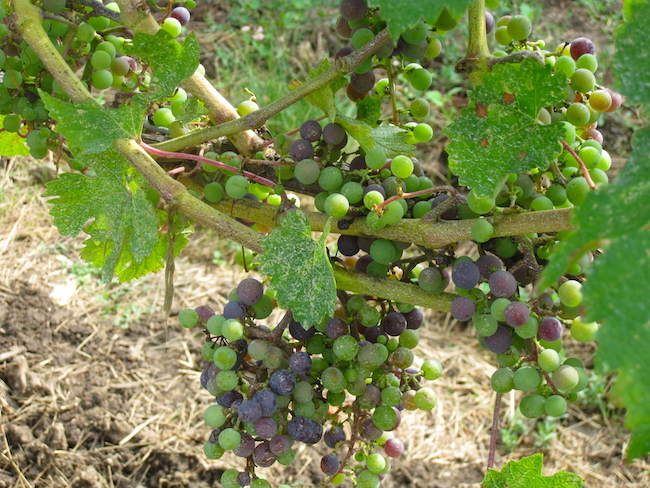 Adding a Wine Focus to Your Trip to Italy
The great thing about wine tourism is that it can enhance any type of trip, no matter what your reason for travelling or what wine regions you decide to explore.
You can go full on with daily vineyard visits, in-depth tastings and escorted winery tours.
On the other hand, exploring the best wine regions of Italy can be as simple as indulging in a robust Primitivo in Puglia along with your orecchiette pasta with sausage, or sipping an affordable Barbera in Piedmont.
However you choose to create your own wine tour of Italy don't just say cheers, do as the locals do and say cin cin.
Tips for Exploring Wine Country in Italy
🍷 In many wine towns you can walk into shops and do impromptu tastings and try samples.
🍷 For some of the wineries you need reservations so it helps to plan ahead.
🍷 There are travel companies like Winepaths that will organize luxury wine tours for you.
What Are the Best Italian Wine Regions? A Quick Summary
Head to Tuscany for amazing reds – Don't miss the Chianti region and the hilltop towns of Montalcino and Montepulciano.
Try Veneto for Prosecco – Base yourself in Verona.
Don't miss Friuli-Venezia Giulia for whites and innovative orange wines.
Go to Piedmont for Barolo.
Tour Sicily for Nero d'Avola and Marsala.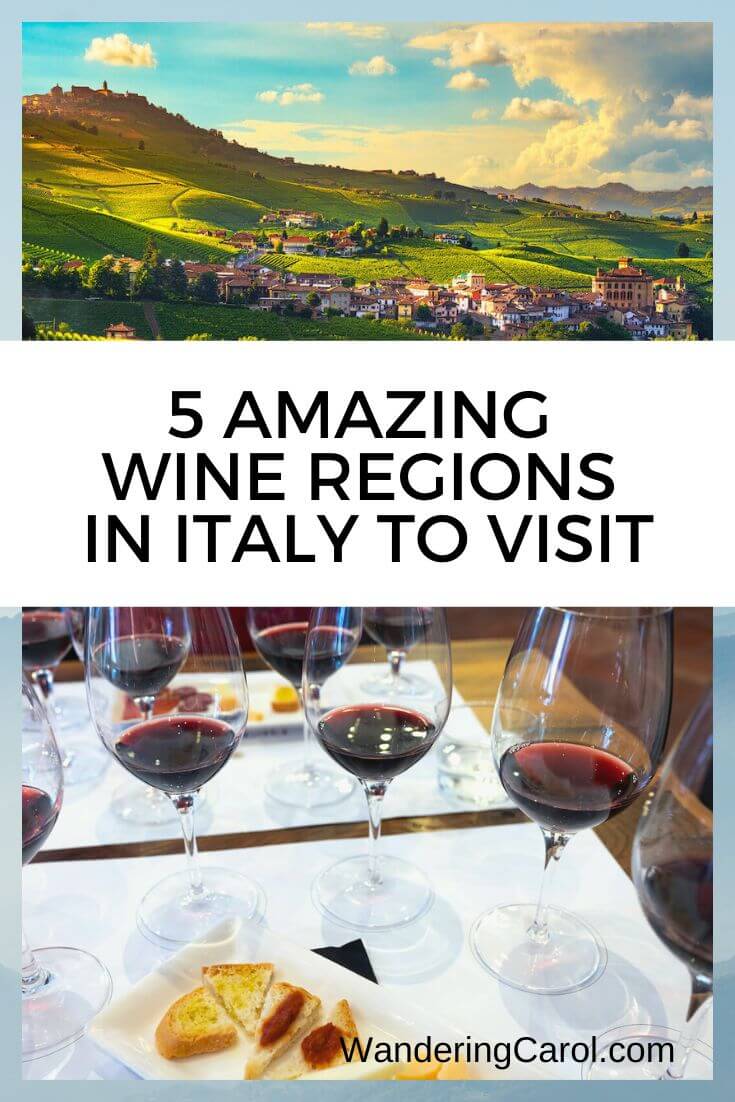 What are the 3 best wine regions in Italy to vi
sit?
The three top wine regions in Italy are Tuscany, Veneto and Piedmont.
Is Montepulciano wine made in Montepulciano?
It's complicated. Vino Nobile di Montepulciano is made in the Tuscan town of Montepulciano but mainly with Sangiovese grapes.
Montepulciano D'Abruzzo, on the other hand, is made in the wine region of Abruzzo with Montepulciano grapes. Confused yet?
Can you do a wine tasting from Rome?
Yes. The town of Frascati is only 25 km southeast of Rome in the wine region of Lazio and Frascati is a popular wine with locals.
You can also do a day trip to the wonderful wine region of Tuscany, though it's farther away.