Israel in a Week
If you're planning an Israel trip and clueless about where to start, search no more.
Here's a 7-day Israel itinerary that will take you to top destinations such as Jerusalem, Tel Aviv, Haifa, the Holy Land, the Dead Sea and the Sea of Galilee.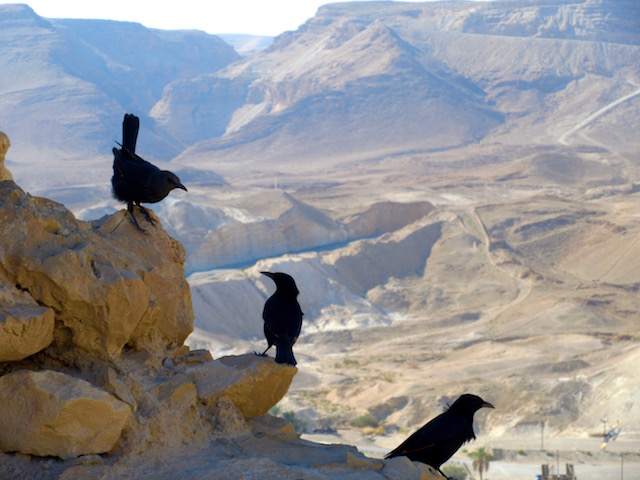 Israel Itinerary 7 Days
How to Use This Travel Guide
Seven Days in Israel
If you're making a short trip to Israel, pick and choose which stops from this list of places to visit.
If you're spending a week you can follow this 7-day Israel itinerary exactly. Or, rearrange it or use it as a foundation to plan your own tour. You'll find all the restaurant recommendations, hotels, sights and destinations you need.
Ten Days Israel
If you're planning on a 10-day trip to Israel or longer, you can easily add on places such as Eilat, the City of the Red Sea; the Templar stronghold of Acre; or spend more time in Jerusalem, Tel Aviv or the Dead Sea.
If you want to get off then beaten path you can try an Israel glamping experience in the Negev Desert.
With so much to see in this fascinating historical region, your head will spin and wherever you are, you'll wish you had more time to explore.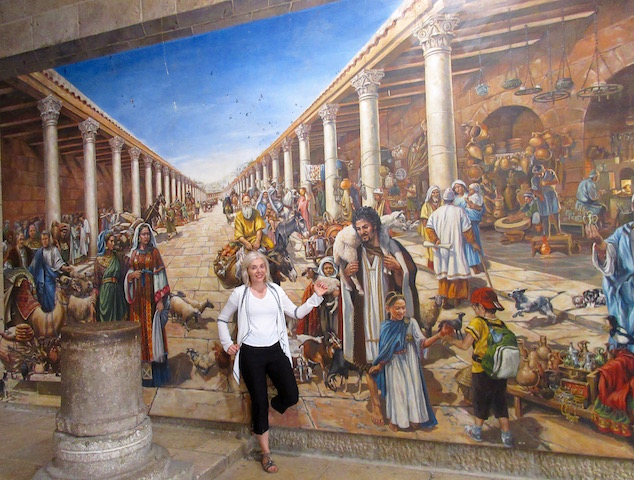 Getting Around Israel
This trip assumes you're renting a car. But. You can easily base yourself in some of the larger centres and do day trips and day tours from there.
Getting around by public transport, especially the nationwide Egged Bus Company, is a convenient and popular way to travel.
I'll also include links to day tours you can sign up for if you don't want to drive.
So let's get started on our one week in Israel itinerary.
Arrival
If you're traveling to Israel you'll likely arrive at Ben Gurion International Airport in Tel Aviv. From there pick up your rental car and head to Haifa.
Day 1 – Start Your Israel Trip in Haifa
Haifa is Israel's third largest city and its second largest port. Scenically located on the slopes of Mount Carmel, it rises up from the Mediterranean in a series of tiers.
At just over an hour and a half drive from the Ben Gurion Airport, it's a great place to start your trip.
Visit the Bahai Shrine and Gardens
First, visit the Bahai Shrine and Gardens and the 400-metre long Louis Promenade for a panoramic view of the city and the bay.
The Bahai Shrine and Gardens is the World Center of the Bahai Faith, a UNESCO World Heritage Site and its hanging gardens are one of Haifa's top sights.
From the top of the gardens you can see the golden dome of the Shrine of the Bab, a prophet and herald of the Bahá'í Faith.
If you've just flown in, you may want to take some time to chill out in your hotel. That's what I did.
We stayed at the Villa Carmel Hotel. (Tel: 04-8375777/8). If you have energy, opt for a tour of the city.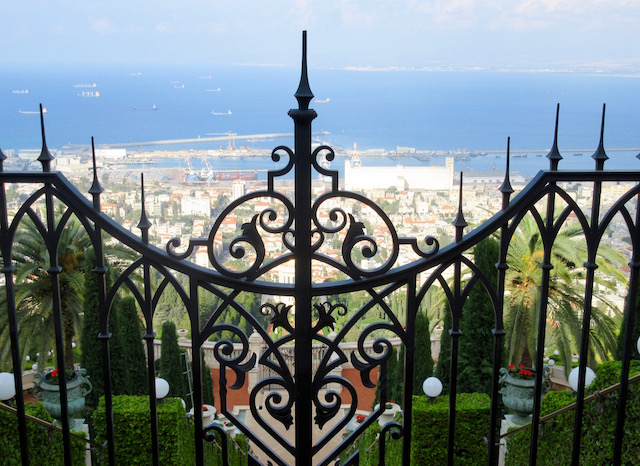 Visit Haifa's Germany Colony
Have dinner at the Douzan Restaurant at Sderot Ben Gurion 35, Haifa. The friendly and eclectic Douzan restaurant is located on the popular Germany Colony of Haifa, which sits at the bottom of the Baha'i Gardens.
The German Colony was founded by German Templers (not the Crusader Templars), but a group of German Protestants who established a colony here in the late 1868.
Day Tours that Include Haifa
From Tel Aviv or Jerusalem
You can do a full day tour of Caesarea, Haifa & Akko Day Trip from Tel Aviv. Hotel pick up is available on this day trip exploring Israel's Mediterranean coast. Check prices and availability here.
More on the expensive side – but good if you're traveling in a group of up to four – is luxury private tour that includes Caesarea, Haifa, Rosh Hanikra and Akko.
From Jerusalem
If you're travelling from Jerusalem you can take a day tour that includes Haifa as well as Caesarea, Acre & Rosh Hanikra. Check prices and availability here.
Day 2 – Explore the Holy Land and the Sea of Galilee
Drive to the Sea of Galilee region to see the Mount of Beatitudes, the traditional site of Jesus' Sermon on the Mount.
Visit Capernaum, the "City of Jesus," an ancient Jewish fishing town with a synagogue from the 4th-century where Jesus began his Ministry.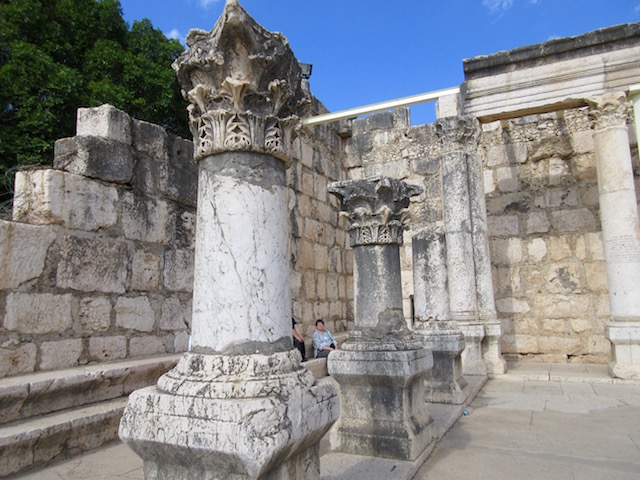 Don't Miss Caesarea
Spend some time at Caesarea, an ancient port built by King Herod and a Crusader fortress.
Here you can check out the Caesarea Harbor Experience, a multimedia presentation of the history of Caesarea, then tour the Crusader City, the reconstructed Roman Theater and the Roman Aqueduct.
Experience Israeli Wine Culture
If you're driving stop at Tishbi Winery on route to Tel Aviv.
Tishbi is a full gastronomic experience with a bakery, chocolate and wine tastings, an Austrian chef and a full service restaurant. Wines to check out: A 2014 Viognier and the Ruby Cabernet.
End the Day in Jaffa, Tel Aviv
Stay in Jaffa
If you want to stay in Old Jaffa (and who doesn't?), have I got a suggestion for you.
The Jaffa is one of Israel's hottest hotels. It has undergone an amazing renovation from its origins as a pilgrim's hospital.
Check out availability here or read my Jaffa Hotel review.
For a more affordable alternative, check into at the chic boutique Market House Hotel in Jaffa, the oldest part of Tel Aviv.
Tel Aviv Beach Hotel
If you'd rather stay on the waterfront and enjoy the beaches of Tel Aviv try Herods Tel Aviv.
For dinner either choose one of the seafood restaurants in Jaffa or head into Tel Aviv.
One option for the evening is to pick one of the restaurants in the regenerated Tel Aviv Port – it's especially handy if you're staying in Jaffa.
Day 3 – Tour Jaffa and Tel Aviv
Spend the morning touring Jaffa.
You could easily spend a day in Jaffa alone touring the flea markets, port and winding Artists Quarter.
But if time is tight you'll want to do Old Jaffa in the morning and spend the afternoon exploring Tel Aviv Israel's commercial, cultural and financial centre.
In Tel Aviv don't miss Rothschild Boulevard with its unique Bauhaus architecture and the renovated neighborhood of Neve Tzedek with its chic cafes and artisanal boutiques.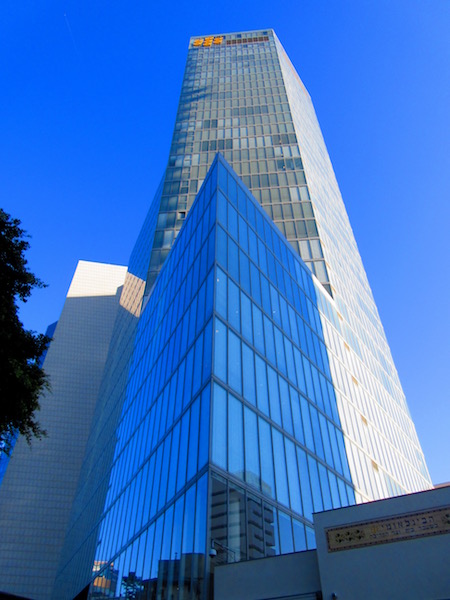 Sightseeing in Tel Aviv
Other Tel Aviv sights to explore include HaTachana, Tel Aviv-Jaffa's renovated old train station, which has a number of restaurants and shops.
Or Sarona, a restored Templer settlement (again, not the Crusader Templars but the German Templers of the 19th century). Here you'll find a lively food market and high end boutiques.
Tel Aviv City Tour
If you prefer a guided tour there is a 7-hour Tel Aviv Highlights and Jaffa Walking Tour that explores architecture, food and street art. More info on prices and availability here.
Dinner in Tel Aviv
For dinner you could try EatWith, Tel Aviv.
Eat With will set you up for a dinner with a local host. It's a unique way of experiencing some regional cuisine with a local.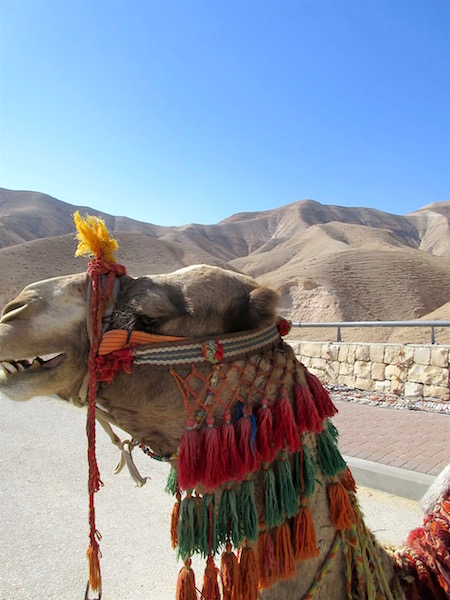 Day 4 – Head to the Dead Sea Region
Our Israel itinerary heads north to the Dead Sea.
The region is the lowest place on earth (424 meter below sea level) and fascinating for its scenery, ancient history and wellness traditions.
Tour Massada
Along the way, stop at Massada, the amazing ruins of King Herod's mountaintop fortress high in the Judaean Hills.
The last stronghold of the Jewish revolt against the Romans in 73 C.E., Massada has been designated a UNESCO World Heritage Site.
You can ascend and descend by cable-car, or if you're adventurous try walking up the trail.
Looking for a day trip to Massada and the Dead Sea from Tel Aviv? Check out this full day guided tour.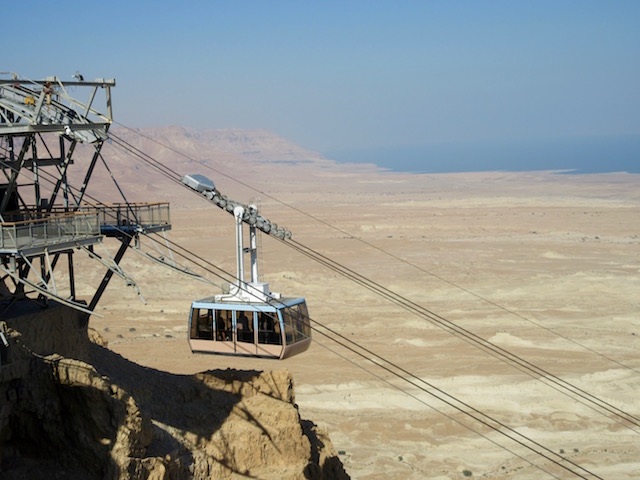 Explore the Judaean Desert
If your time permits opt for a jeep tour in the Judaean Desert or visit Qumran, where the Dead Sea Scrolls were found.
Shopping: Visit the Ahava Factory and Visitors' Centre, where you can buy high end beauty and wellness products using salt and mud from the Dead Sea.
Head next to the spa resort town of Ein Bokek, a centre of health and tourism for the Dead Sea. It's a fun and relaxing stop on any Israel trip.
If you want an adventure day, check out this Dead Sea Visit and Desert Safari Tour here.
Where to Stay at the Dead Sea
Floating in the Dead Sea is a tourist bucket list activity, especially for leisure travelers.
The Dead Sea location is unique lowest spot on earth, the Dead Sea is one of the world's saltiest bodies of water, and an unforgettable place to visit in Israel.
A couple of hotel options include the Daniel Dead Sea Spa Hotel or the David Dead Sea Resort.
If you want total tranquility stay outside Ein Bokek in nearby Neve Zohar at Herods Dead Sea Hotel and Spa.
You can book here or read my Herods Dead Sea Hotel review.
Confession: After following this Israel 7 day itinerary with an overnight stay in Ein Bokek, I went back to the Dead Sea and spend a few blissful days soaking up the spa-like atmosphere in Neve Zohar at Herods Dead Sea Hotel. Bliss.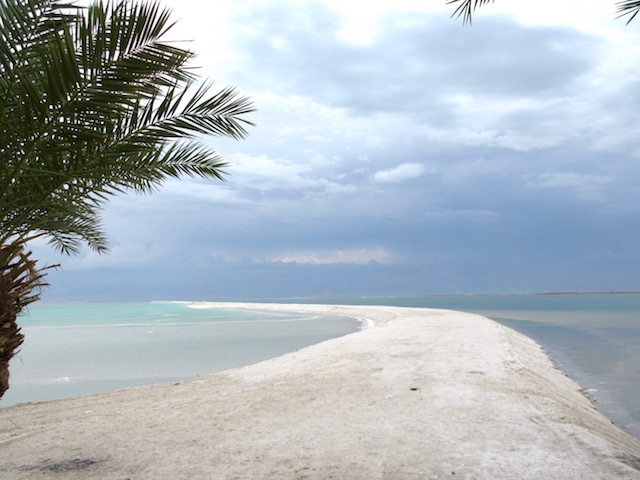 Day 5 – Relax at the Dead Sea
A lot of Israel tours arrive at the Dead Sea at the end of a long day and leave in the morning, so chances are you'll be soaking in the Dead Sea at night.
I think a better Israel itinerary, especially if you're doing a 7-day trip, is to give yourself an entire day at the Dead Sea.
This gives you time for a Dead Sea mud treatment at your hotel spa, and time to lie on the beach and soak up the salt – and the ethereal beauty – of the Dead Sea.
Dinner at the Taj Mahal Restaurant in Ein Bokek or try a buffet at your hotel.
Day 6 – Visit Jerusalem
No one week in Israel itinerary would be complete without a stay in Jerusalem.
The next morning leave the Dead Sea and drive to Israel's capital city, one of the holiest cities in the world.
En route stop for a panoramic view of Jerusalem from Mount Scopus.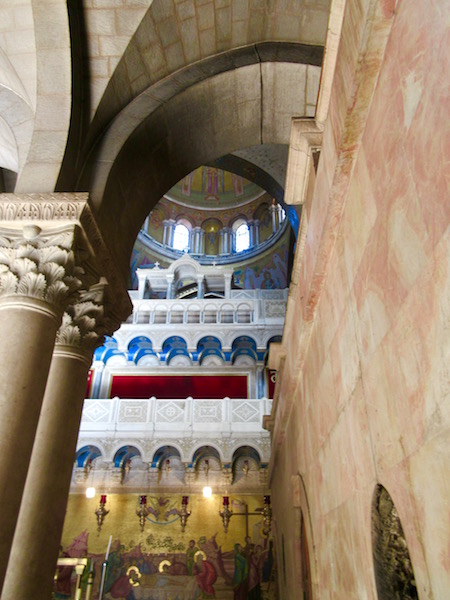 Wander Through the Old City of Jerusalem
A highlight of any Israel trip is to walk into the Old City of Jerusalem.
There is so much to see here such as the Via Dolorosa (Stations of the Cross), the Christian Quarter with the Church of the Holy Sepulchre, the rebuilt Jewish Quarter and the Cardo, a main street from Roman times.
And of course an unmissable attraction is the Western Wall (Kotel), Judaism's most sacred site.
From there you can visit the Dome of the Rock, one of the world's most sacred sites, but make sure you're dressed modestly and arrive early to avoid the lineups.
Take a Tunnel Tour
Sign up for a tour of the Western Wall Tunnels that extend along the full length of the Western Wall – the excavations took 20 years and give you a glimpse of what ancient Jerusalem was like.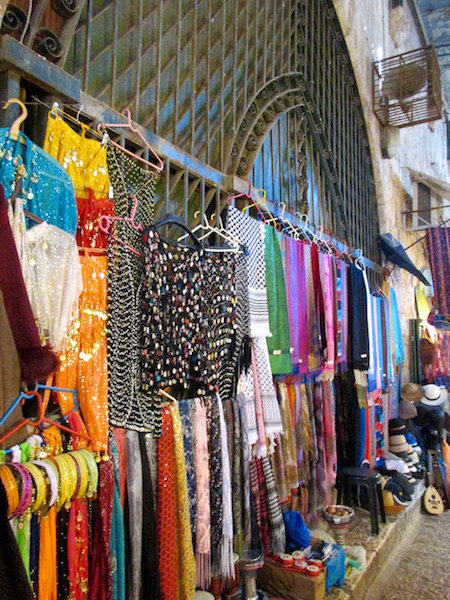 Grab a Market Lunch
For a quick lunch head to the Mahane Yehuda Market (Shuk), Jerusalem's colorful fruit, vegetable, fish and poultry market.
Then check in to the large luxuy David Citadel Hotel, Jerusalem (Tel: 02-6211111) or its chic sister boutique property, the Mamilla Hotel, one of the Leading Hotels of the World.
If you have time, add Ein Karem to your Israel itinerary. This picturesque village is the birth place of John the Baptist and home to the Church of the Visitation.
Dinner at the Chakra Restaurant, King George St 41, Jerusalem.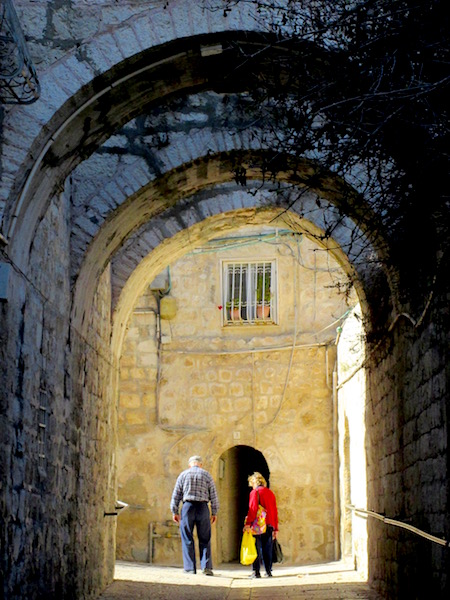 Day 7 – Explore Jerusalem in More Depth
The next day drive by the government complex, which includes the Knesset (Israel's Parliament) and the New Supreme Court Building before visiting the Israel Museum.
At the Israel Museum you can visit the Shrine of the Book where the Dead-Sea Scrolls, the earliest known biblical manuscripts, are exhibited.
The museum also shows contemporary art and has a large scale model of ancient Jerusalem from the Second Temple period.
Visit the Holocaust History Museum, 4,200 square meters of exhibition space that presents the story of the holocaust via original artifacts, survivor testimonies and personal possessions.
Dinner at the Machneyuda restaurant. Beit Yaakov 10 Street, Jerusalem.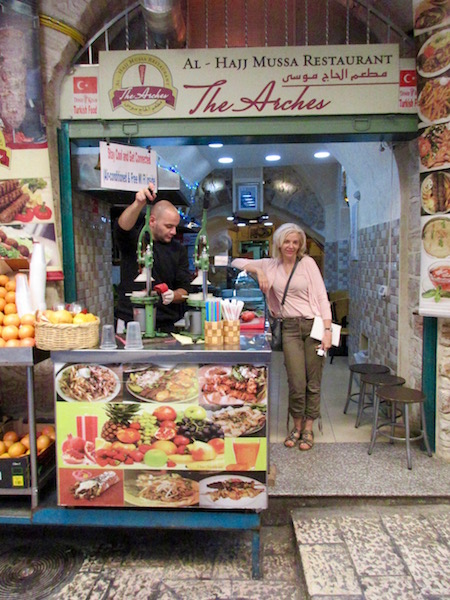 Day Trips from Jerusalem
If you choose to base yourself in Jerusalem and take day tours, don't worry. You can still see it all. Here are some trip ideas:
Full Day City Tour of Jerusalem
There is so much to see in Jerusalem that it can get overwhelming.
It's easier with a guide who can show you the highlights like the Western Wall, the Dome of the Rock, the Church of Holy Sepulchre and the Holocaust Museum.
Check out this Full Day City Tour of Jerusalem here.
From Jerusalem to Bethlehem and the Dead Sea
Another option is to explore the two major Israel attractions of Bethlehem and the Dead Sea.
This guided tour takes in a number of highlights such as Shepherds Field, the Church of the Nativity and the Milk Grotto. End it with a relaxing soak in the Dead Sea.
Check out a 10-Hour Bethlehem and Dead Sea Guided Tour here.
Is One Week in Israel Enough?
You can see a lot on a whirlwind 7 day Israel itinerary, but of course there's so much more to see.
The possibilities are endless as you delve into the many layers of the country's history and culture. But a week will give you a terrific overview with a destination rich in history, wellness and culture.