This post may contain affiliate links.
Think the jetsetting lifestyle is only for the rich? Nope. Here's how I afford luxury travel. Hopefully these travel tips will add a splash of luxury travel to your life, too
I was still a budget traveller when the lure of luxury experiences started shimmering before me like some golden filigreed carrot. My first foray into the luxe life started with a small step: one glass of champagne in a 5-star hotel in Paris. (The Ritz Paris, if you must know.)
From there my addiction to luxury travel spiralled. It's still spiralling today. Even when I know I can't afford a 5-star hotel in a particular destination, you'll still find me haunting booking sites beforehand, madly searching for some kind of deal.
And I have to say, for someone who isn't rich, I manage to travel well.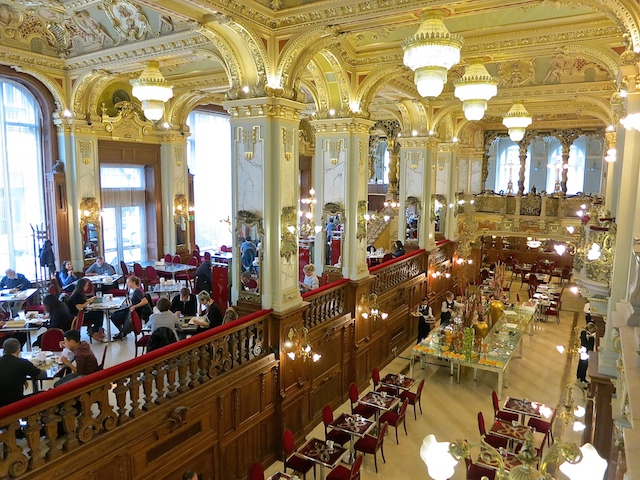 If I can do it, so can you. Here's how I afford luxury travel
Affordable luxury travel Tip #1: Travel in off season
Luxury hotels are cheaper, the crowds not so in-your-face and even the weather can (sometimes) work to your advantage.
Example: Europe in summer can be scorching. Europe in October can be beautiful. Europe in November can be cheap. You may also, like my husband and I did in the Swiss Alps, be able to hike in a T-shirt one day and stumble through a snowstorm the next.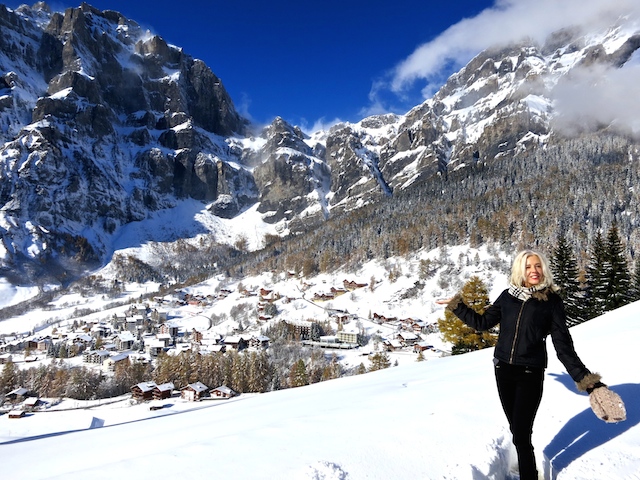 Off season travel works for warm weather destinations, too.
Travelling to the Caribbean in summer is a fabulous way to save. The weather is only slightly hotter than in February and prices can be shockingly low. An all-inclusive package in say, the Dominican Republic in July, can be cheaper than renting a lakeside cottage near your home, even with airfare involved.
How to afford luxury travel Tip #2: If your heart is set on a swanky area of town, rent an apartment instead of staying in a hotel
Vacation rentals can be a great deal. My husband and I have rented affordable vacation apartments in both France and Italy. Compare $100 or $200 a night for an apartment in a high rent area to $600 at a hotel down the street (Hey, Paris, I'm talking to you!) and vacation rentals start making sense.
If a luxurious villa with a gorgeous pool is more your style than an urban apartment, but you're only looking at expensive areas such as Tuscany or Cannes, try farther afield. Getting a vacation rental in a more out of the way destination such as the Cevennes in France, a small town in Umbria or on an island in Croatia or Thailand can stretch your travel budget in a big way.
Luxury travel for less Tip #3: You don't need to rent the whole villa
Many luxurious vacation villas are divided into apartments, so you get the atmosphere without paying for the entire property. Yes, you might have to share the pool, but if it lets you afford luxury travel it's a small price to pay.
How to afford luxury travel Tip #4: Decide what is more important, that fabulous hotel or that fabulous destination
It's a sad fact. Venice is crazy expensive. The Italian spa towns of Abano and Montegrotto Terme, a 45-minute train ride away, not so much.
When my husband and I rented an apartment in Venice and we didn't love it (sadly, it happens), we up and left for a 5-star hotel in Abano that was actually cheaper than the apartment we'd rented. (Of course in the end we paid double as we'd prepaid that apartment in Venice, so I wouldn't say we actually saved … but live and learn.)
And vice versa
Sometimes I'll opt for a 5-star destination rather than a 5-star hotel. In a sophisticated splashy town like St Moritz, Switzerland, I would (reluctantly) settle for a cheaper hotel as the entire town is ritzy. If I must. Though the glorious and historic Badrutt's Palace is sooooo on my list.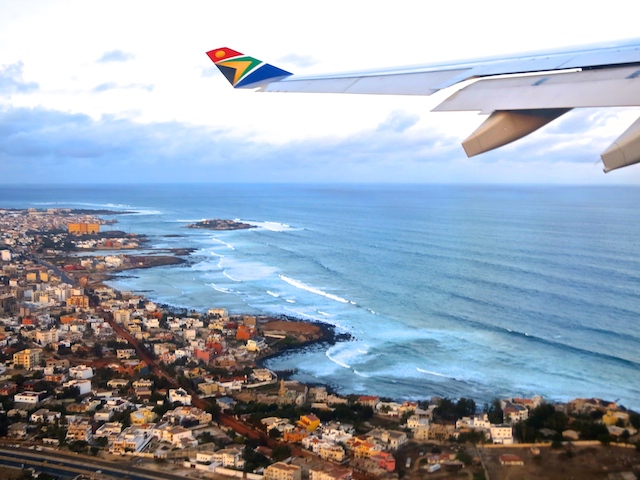 Affordable luxury travel Tip #5: Use points to fly business class
Nothing says luxury travel like a business class flight to Europe. Even better, a business class flight to Asia. The only thing that beats that is getting that flight on airline points. How do you collect enough points?
Get the right credit card. Do your research and pick a card geared towards giving you travel points
Wait for a big bonus offer before you sign up for that credit card
Once you have the card, put everything you buy on that credit card. Those Starbucks coffees add up.
Tips for getting business class flights on points.
Know this: There is a lot of competition for business class flights on points. Book early! Read my post on Getting the most for your airline points with Aeroplan. Check your airline's points website often! You never know when more flights will be added.
And yes, you may pay in taxes what you'd pay for an economy flight. It's worth it.
How to afford luxury travel Tip #6: Eat lunch not dinner
When I have a craving for a Michelin-starred restaurant, and I sometimes do, I check the restaurant's menu prices for lunch versus dinner. The savings can be huge. If you're a foodie, this is one of the best ways to be able to afford luxury travel.
And it's fun. You can still dress up, still have wine and have a fabulous luxury experience, you'll just pay less and get to bed earlier.
How to afford luxury travel Tip #7: Add prix fixe to your food vocabulary
In Europe, the set menu, the prix fixe, is often much cheaper than ordering a la carte (items individually from the menu). These daily specials are often great deals, even at the most expensive restaurants. To double up your savings order the prix fixe at lunchtime. There! You've had your affordable travel extravagance for the day.
Luxury vacations on a budget travel Tip #8: Build up your social media and use it
When I'm planning to stay in a luxury hotel, I like to tweet about it beforehand, making sure I use the right hashtag and/or Twitter handle for that hotel. Not only does it establish a rapport between you and the property, it's fun to see what other people are saying about it and it just might put you on the path to an upgrade.
I said might. It never hurts to try.
How to afford luxury travel Tip #9: Don't just check the discount booking sites, check the hotel website, too
I check a million sites, Tripadvisor, Booking.com, Priceline … before booking a hotel. But I always check the hotel's own website as well. And don't just plug in your dates. Check out their seasonal specials and last minute offers first, as the website won't automatically give you the best deal. (Sometimes you need to add in a promo code.)
How to afford luxury travel Tip #10: Baby steps
Remember I said my addiction to luxury travel started with one glass of champagne? It's true. For years I thought luxury travel was out of my reach. Then I discovered this one simple thing: For the price of a drink, you can gain admission into the best hotels in the world.
All I had to do was invest $30 in a glass of bubbly and take that first step into the hotels of my dreams.
These are a few paths to affordable luxury travel, but by no means all. If you have your own tips, comment below so we can all know what a savvy traveller you are!
FYI: Just so you know, as a professional travel writer my travel is often subsidized by places that would like to host me, but not all my trips. Almost all of my disposable income goes towards travel (except for the occasional handbag … and sometimes shoes).
Read more about what luxury travel and what it is