This post may contain affiliate links.
If you're after an exotic way to spend the day with a spa treatment included, all on a budget, then think Chinatown. And think feet! Here's a cheap way to spa in Chinatown, foot reflexology included.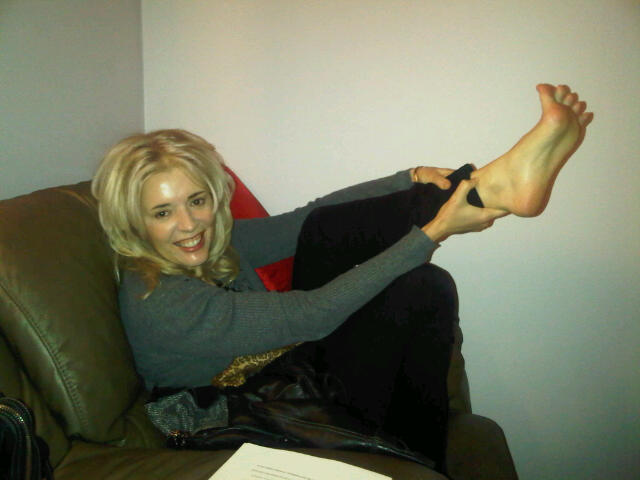 A cheap day in Chinatown – start with food
Make it a day  – first go for dim sum. That's a Chinese breakfast/brunch meal of tapas-sized portions. Yum – what could be better (of course you need to call a hiatus on your carb free diet) than shrimp dumplings, sticky rice in lotus leaves and lots of bean curd rolls? Then get adventurous and opt for tripe and chicken feet. No scratch that. Stick with the bean curd. Are you crazy?
Mark and I did this the other day. Except we wanted to try the newly-installed Dynasty on Yorkville Ave so our Chinatown spa day actually started in Yorkville. Highly recommended.
Then we went wandering through Chinatown looking for a foot massage place that didn't look too dodgy – erm, no happy endings, if you know what I mean.
Yay! We found our cheap spa in Chinatown
And then we found the Evergreen Beauty & Wellness Centre. How can you go wrong with a wellness centre? It was clean and we didn't need an appointment and a an hour foot massage cost a whopping $25. Men, take note – you will never be able to offer your girlfriend such a cheap spa date again.
Evergreen Beauty & Wellness Centre
At Evergreen we were ushered into a plain room with two easy chairs, given some green tea and then our Chinese-speaking massage therapists came in. You really have to wonder what they're talking about (remember that Seinfeld episode when the Korean manicurists kept talking about Elaine?) when they look at your feet then start gabbing to each other.
And you're not going to get any of this frou-frou soft treatment like at some high-end spas. These women have serious strength. As I was gasping in pain, Mark looks at me. "Is it tickling?" he asks (stupidly).
"Yar!!! Grack!! Arggg!!! No!" I replied (prettily).
And then she went for my heel. "Yikes!" I shouted.
She said something to the other woman. Oh, no, I thought. Now they're probably saying I have some strange irreversible internal problem because reflexology, as you probably know, doesn't just feel good on the sole (and soul), it's a pressure therapy based on massaging reflex points that are connected by nerves to all the organs in the body right up to the top of the head. Different spots on the feet correspond to different points of the body and focused pressure is said to be able to cure or prevent disease.
Cheap reflexology in Chinatown
So if you think you just have a sore heel, think again. As I look on the handy complimentary foot map you can pick up at the front desk, I see that the heel area can pinpoint problems like the Genital Gonad, Sciatic Nerve or the Cold Point Rectum – depending on where the pain stems from. Somehow, I wasn't sure I wanted to know what was causing my pain. But I gave the therapist a raised eyebrow look, as in, what? What? And she said, "Me same!" Apparently she has a sensitive heel, too, and didn't seem to think it symbolized anything dire.
Phew!
Anyway, I was sorry when it ended. The ladies were really good fun even if we couldn't speak the same language, and I'm sure my genital gonads, sciatic nerve and cold point rectum were much better for it.
PS To keep on making it an exciting day, add on a trip to a Chinese bakery for coconut buns then go to one of the market stalls for dragon fruit, lychees and anything else weird and wonderful in the Asian fruit realm. It's the perfect cheap spa day in Chinatown!
Want to go more upscale? Here are some of the best spas in Toronto
Read more about going to the spa at The Spa and Spa Travel