This post may contain affiliate links.
When you're looking to rent an apartment or villa in France for your dream vacation, it's not just about the villa itself. There are other things to consider: renting a car, getting around France by air, insurance. This means there are other costs involved. To help you, this blog post focuses on France budget tips for vacation rentals, with a focus on items you need to consider outside the vacation rental itself.
Note: You might want to read the travel article how to rent a villa in France affordably first, as it concentrates on budget tips and the how to's of the vacation rental itself.
France budget tips for vacation rentals
If you're looking to rent a villa in France, know this. It can be the best vacation you'll ever have, but at some point things can/will/might go wrong. So here are my tips for saving money on your perfect French holiday, plus my tale of woe – because things really can/will/surely go wrong when you least expect it while travelling.
On the up side, things that you worry obsessively about can turn out to be a breeze.
France budget tips for vacation rentals: renting a car
Of all the things that I was worried about when we booked our trip to France, it was the car rental. I was convinced the car wouldn't be there when we showed up at Marseilles Airport all jet lagged and bedraggled. This is because you don't even need to leave a credit card number when you book a car for France over the Internet. It just seemed too easy.
If things did go wrong, we were in trouble. Without a car, there was no way to get 2.5 hours up north into the mountains of the Cevennes to our gorgeous 12th-century chalet. But lo and behold, renting a car on the Internet worked out fine, except we paid too much for insurance.
Here's the lowdown about renting a car when you book your vacation rental in the South of France:
What you need to know about car rental in France
If you're staying on the Riviera you probably don't need a car. Buses are cheap, trains are easy and when we rented an apartment in Nice we could walk just about anywhere.
For something more isolated, like our chalet in the wild rugged Cevennes, reserving a car with an airport pickup was Hertz.com – and no deposit was needed. (We chose Hertz because it seemed to be the cheapest, but have also used Avis)
But, and this is important, phone your credit card company before you go to see exactly what you're covered for with your car rental in France. Not doing this was our biggest budget blunder. We ended up paying for expensive insurance when we didn't need to.
In our case, we should have waived the CDW (the collision damage waiver) offered by the car rental agency so that our credit card would cover it. (In Italy, you don't have a choice, you have to take it, but not in France.) But make sure to check with your credit card first, because when it comes to car insurance you don't want to fool around.
Do you need medical insurance when renting a villa or apartment in France?
One word: YES! Don't even think of travelling without medical insurance and, if you're booking early, consider cancellation insurance, too. We got ours at Flight Centre, but I have also opted for medical insurance though my credit card which, for an affordable yearly fee, covers me for up to 30 days any time I travel. In this case I had to top it up because we were going to be gone long slightly longer than 30 days.
Check your work benefits before you buy travel insurance. Now that I'm married, I'm covered under my husband's medical coverage which includes travel insurance. Yay!
France budget tips for vacation rentals – Getting there
If you have airline points, use them – by booking early (you can book up to a year in advance) we got the dates we wanted, and were able to book an open jaw – flying into Marseilles and out of Nice for no extra fee.
When flying on airline points, be flexible
It would have been closer to get to our chalet in the Cevennes if we'd flown into Avignon but we couldn't do it on points, so we settled for Marseilles. Dates we were less flexible but ended up coming back one day early, on a Saturday instead of Sunday.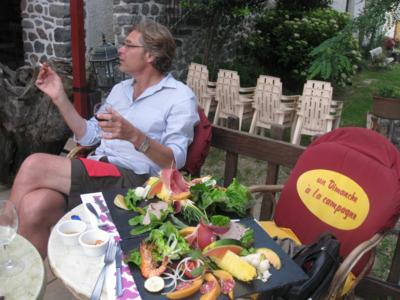 Don't take a side trip to Paris
For various reasons, we couldn't do Paris the logical way, which would have been to either start in Paris or end in Paris. No, we chose to fly there in the middle of our trip, which was completely out of the way.
Because we were booking so early, however, we were able to find cheap domestic flights on Air France to Paris and on EasyJet back to Nice.
And that's when things went wrong!
Accept that things will go wrong when you're planning a vacation in France – or anywhere for that matter.
Our EasyJet flight from Paris to Nice was inexplicably cancelled, and after spending hours in the airport, as in the entire day and well into the night, EasyJet scheduled us on a different flight a full 26 hours later, so we lost an entire day and night in Nice, a night for which we had prepaid. And while yes, EasyJet put us up at an airport Ibis hotel, who wants to stay at an Ibis airport hotel when they've spent months choosing the perfect vacation rental in France?
Anger, anger, anger, anger. Okay, Carol, you've vented enough.
What to do when your flight is cancelled in France
If your flight is cancelled, try to get promises about compensation in writing (or video them telling you). The staff at EasyJet promised us profusely that we would be compensated, and then lo and behold, after a months-long battle with EasyJet, we still didn't get a cent in compensation.
But here's a thought, try to be more gracious about it than we were. (Although I'm still really really mad.) And here's another thought. Don't take it out on each other like we did.
Just remember that cancelled flight stress shall pass.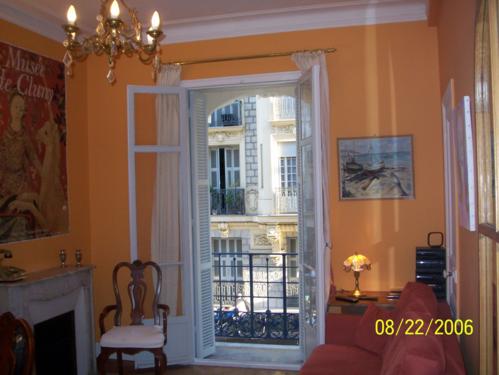 Start planning your next trip
Unfortunately the rest of your French dream vacation will pass all too quickly, too – but think of the fun you can have planning the next one. And know that every trip is a learning experience, next time you'll be able to apply a few France budget tips for vacation rentals of your own.
Read more on the sexy South of France: Visit my travel blog post Things to do do in the South of France for ideas about where to go, what to see and what do once you're there.