This post may contain affiliate links.
I've made it a point never to go to a psychic. For one thing I think it's silly, for another I have no idea if they're making things up or not and three, what if they really can see the future and it's full of famine and pillaging. Do I really want to know? Well if you want to know what the psychic really told me in Bermuda, read on.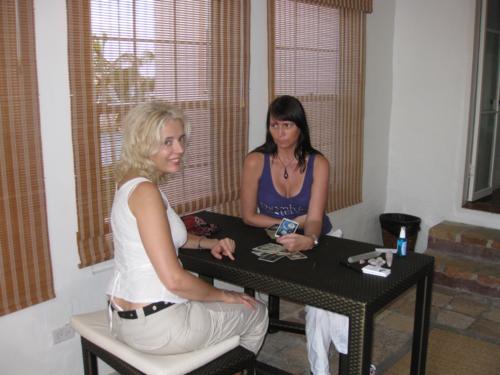 What the psychic really told me in Bermuda
Then I went to Cambridge Beaches Resort in Bermuda, a genteel pink resort with a distinctly New Age secret underbelly. At Cambridge Beaches, a well-known British psychic, Jane Wallace, was visiting to do a series of readings for all the eager please-read-my-future-and-tell-me-wonderful-things devotees.
The psychic was so popular that she was all booked up, and that made me think that, since everyone else was clambering to see her, I should, too, and after begging (and paying), the front desk managed to squeeze in one final appointment.
When I went for my appointment the psychic took one look at me and said, "You have to be careful! You could get pregnant!"
Apparently there is a little blond girl who is willing to, uh, become part of my family.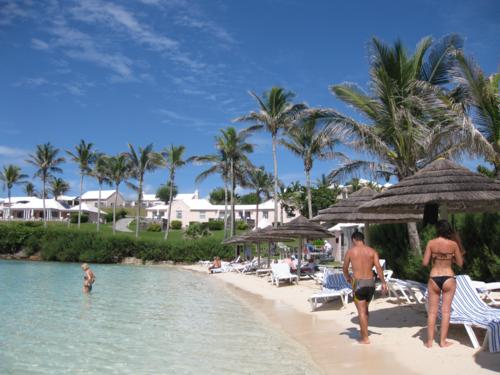 What the psychic really told me in Bermuda can't be right
Let's just say (and if you saw Sex and the City 2 you'll know what I mean) I take a very Carrie Bradshaw approach to breeding ie it's best left to others. I make a much better aunt than a mother, and besides, a wee 'un would cut into my travel time.
Maybe what the psychic really said to me in Bermuda is open to interpretation
Maybe, just maybe, the baby is actually symbolic for the book I'm working on! They say that's what birth means in dreams, the birth of something new and creative, right? Right? RIGHT?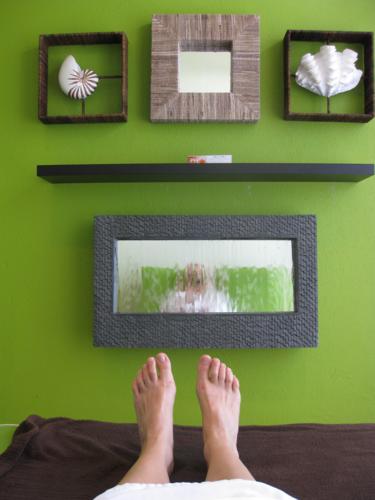 After hearing what the psychic really told me in Bermuda I needed to seek tranquility. In a big way.
After seeing the psychic, I sought peace all over Cambridge Beaches Resort: at the spa, which is lovely and Caribbean-y lime green bright (even though Bermuda isn't technically a Caribbean island) and is 10,000 harmonious square feet in size.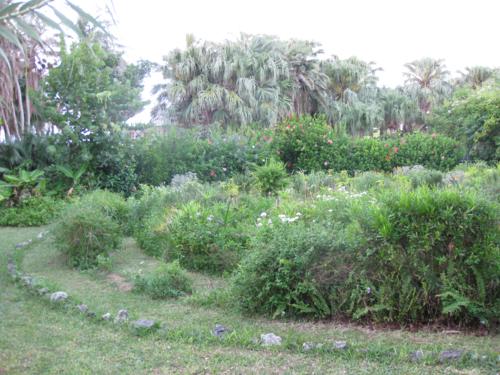 I wish the psychic had told me I was going to meet David Bowie
In addition to relaxing at the spa I walked the resort's overgrown labyrinth. I was attempting to feel mystical while doing so but was really wishing I could see over the fence because DAVID BOWIE USED TO OWN THE HOUSE RIGHT NEXT DOOR.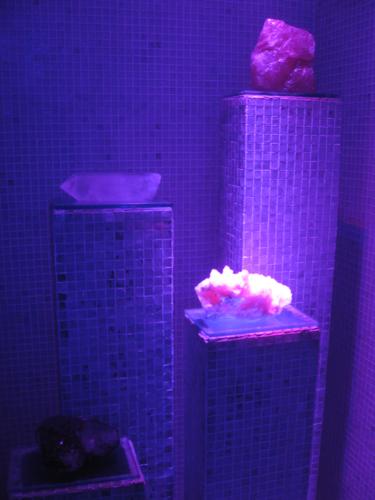 After brief moment of regret about being at Cambridge Beaches after David Bowie moved, and therefore having next to no chance of ever meeting him, and also thinking that if I had to have a little blond baby then David Bowie should be the father, I went to the very otherworldly Crystal Mist Room at the spa.
In an attempt to digest what the psychic really told me in Bermuda I ate clotted cream
Yes, I spent an indecent amount of time at the hotel hoovering down massive amounts of clotted cream and scones at high tea – not just in a quest for tranquility but because I have no control when it comes to clotted cream.
In addition to its New-Age-y side Cambridge Beaches Resort has a distinctly old-world British side, of which high tea is absolutely the most important tradition to maintain – and one of the reasons, I'm sure, that Canada has never completely left the British Empire.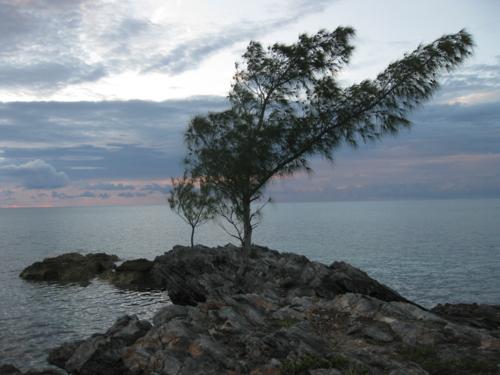 Finding tranquility after the psychic
Sometimes, you can seek tranquility so hard that you never find it. It wasn't until I gave up and went to the edge of the property at dusk and sat on my arse on some very uncomfortable rocks, that it crept up on me. That perfect island moment of quiet.
It just goes to show, you can seek tranquility in all the right places, but in the end it's going to happen on its own time in its own place … just like pregnancy. No wait! I didn't say that! I take it back! Little blond girl, we'll find you a lovely different home, one with um, puppies and kittens and trips to Disneyland. I promise. Meanwhile I've got a book to give birth to … must get back to work.