This post may contain affiliate links.
As I lay on a treatment table, my face attacked by some incredibly painful pricks of a hightech facial machine, I cursed Groupon. If it hadn't been such a deal, I never would have signed up for this. And, as if the electric shocks or laser zaps or whatever they were weren't bad enough, I was subjected to the hard sell of the business manager afterwards. Like for an hour! This brings up the question: Spa with Groupon: is it a good idea?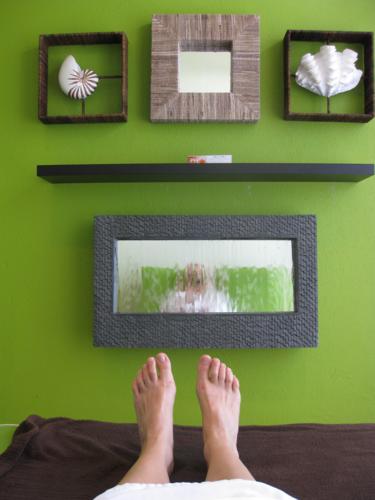 "If you buy the whole series now," the well-groomed woman said, her lips a perfect bee pout and her long dark hair glossy, "I can give you an excellent deal. But you have to get it today, because-" she shrugged apologetically, as if to say it was completely out of her control – "that's my manager's rules."
"But I just bought a series of 3 through Groupon. Why would I sign up for more before I've tried the 3 treatments and know that I like them?"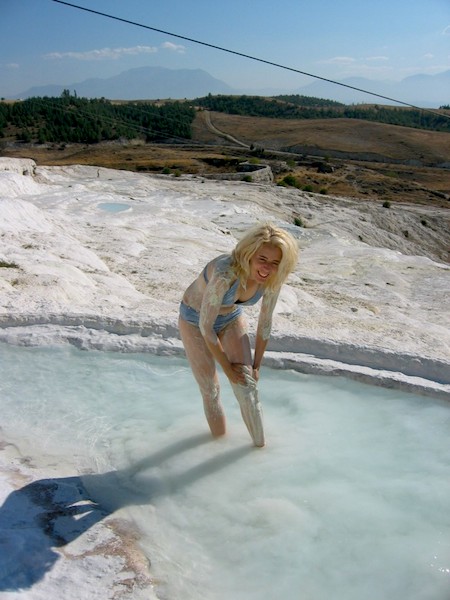 Let's get real about Groupon
And, for that matter, why would your boss make such a stupid rule? Okay, I get it. It's a pretend rule. One that is ridiculous but is supposed to rope the unsuspecting consumer in. It's not that I don't see the spa's side of things. The machines are expensive, good therapists don't come cheap and for the treatments to be effective, the client need to do a series. And of course, the whole point of bringing people in with Groupon is so they buy more treatments at the regular price and become loyal customers. But I'm still wondering – Spa with Groupon: is it a good idea?
Groupon spa advice
But – a word of advice to spas that participate in Groupon – push your product on me and treat me like an imbecile, no matter how good the treatment is (okay, unless it's works miracles and makes me look 16) and how much I would like to look as gorgeous as you, I won't buy it.
Bottom line: If the hard sell is too hard, or if it even exists at all, to spa with Groupon is NOT a good idea.
What is Groupon?
Groupon is a service that sends out deals-of-the-day. It's popular for restaurants, spas and other services and products. Usually you can get a 40% to 60% discount if you buy a Groupon coupon while the deal is offered.
When Spa with Groupon is a good idea
After my series of 3 treatments at this particular spa, I didn't sign up for more treatments – no surprise – but I did use Groupon again. And when I say Groupon, I really mean all those webby daily discount things like OneSpout and TeamBuy. Somehow I've been signed up for a gazillion of Groupon-type of daily emails, even though I can't remember doing so. But maybe I have brain damage from that laser machine.
And while these cut rate deals have a down side (stop the hard sell!), the Groupon phenomenon is effective in that it's created a whole new stream of spa customers – people who might not have thought of going to spas until that tantalizing Daily Deal popped up in their inbox saying they could have a mani, pedi, massage and facial for $22! And then, in a perfect advertising world, they're hooked for life.
Word to the spas who participate in Groupon: If it's not a great treatment, no one is going to come back to pay at full price.
How I use the Groupon to spa
The treatments and Groupon deals that lure me in are 1) The ones that sound all space age-y and high tech. 2) Spa treatments that I've never tried, or even heard of, but that sound like miracle workers. 3) Medi spa treatments that I would never try otherwise. 4) Spa treatments that are too expensive for me to try at full price. 5) Treatments that I am curious about.
Spa with Groupon: sometimes it's a good idea
I've just had my second Groupon spa experience (okay, it was TeamBuy which I clicked on through OneSpout) and it was a pleasant surprise. The spa – In Beauty Med Spa in Yorkville – is small, just 3 treatment rooms, but the therapist (Wendy) was nice, no one tried to browbeat me into anything and the treatment itself was a combo of a machine I've never heard (whohoo!) plus a full-on facial with no end of extras like extractions (fun!) and a light machine to kill bacteria and a hydrating mask.
Sygma Non-surgical Face Lift with Groupon
The treatment was called a Sygma Non-surgical Face Lift (with lifting, toning and slimming!). And if you've never heard of the Sygma machine, well, you're not alone. It's a sort of vibrating thing that the therapist runs over your face and exercises your muscles (good for the lazy). And – this is a bonus – it doesn't hurt.
Finally, the Groupon way to spa, is it a good idea? Here's what I think
It's a $135 treatment that I got for $32. And I bought a series of 5 because that's how many you could get at the TeamBuy price. And when, in 4 months after I've used them up, and I'm looking all perky with toned cheekbones and bounce-back fresh skin, who knows, maybe I'll turn into a loyal customer and sign up for more. But I'm still waiting until I finish them to decide.
Read more spa articles: Start with The Spa and Spa Travel