This post may contain affiliate links.
With more than one million retired Canadians leaving Canada each winter, there are plenty of travellers who could use some tips on how to prepare for a lengthy stay outside the country. Here is some helpful travel advice for Canadian snowbirds.
Note: This post was done in collaboration with Kanetix.ca, an online insurance comparison company based in Canada. All opinions are my own.
What is a Canadian snowbird?
Canadian snowbirds (you know who you are!) are winter escapees, usually aged 50 and up and retired. When cold temperatures bite, these heat seekers flock south to warmer destinations, not just for a week at a swanky hotel, but for months at a time. Then, just like the pelicans flock back to Saskatoon (did you know Saskatoon had pelicans?) every spring, the snowbird makes its way back to Canada to enjoy the best of the north.
Sounds dreamy, right? But. While spending months escaping Canada's chill has major appeal, travellers crossing borders for a prolonged period of time need to prepare before they go, so let's get started with some travel advice for Canadian snowbirds that will help you plan your trip.
Where are the top Canadian snowbird destinations?
That depends where you live. A survey done by Kanetix.ca, snowbirds from the East (Ontario, Quebec and the Atlantic provinces) have traditionally picked Florida. (I'm not sure what will happen with recent disastrous events caused by Hurricane Irma, but there is no keeping a good coastal state down and hopefully it will soon bounce back.)
The top pick for snowbirds from the West is Arizona, with both California and Hawaii hot on its heels.
Here are the overall Canadian snowbird stats: Florida attracts 30.1% of travellers over 55, Arizona 13.6%, Hawaii and California 13.2%, Mexico and Texas 5.2%.
Where else do snowbirds go? Other destinations that attract winter escapees include the Caribbean, with many French-speaking Canadians drawn to Francophone islands such as Guadeloupe. Because of their affordability, tropical destinations in Central America are becoming more popular such as Nicaragua (I met a surprising number of retirees there), Costa Rica and Panama. But don't leave out Europe. Spain and Portugal make the cut, too.
Travel advice for Canadian snowbirds: How to prepare in advance
Here are some tips, most from the Canadian Snowbird Association (the CSA), that will help you get organized and stay insured.
Don't let things expire while you're gone. Have a look at your driver's licence, licence plate sticker, health card and passport to make sure they'll all be valid while you're gone and until you return. Renew if needed before you leave. But don't stop there. Go over the expiry dates on your credit cards, auto insurance and home insurance policies as well.
The Six Month Rule. Many destinations require your passport be valid for up to 6 months after your departure. Don't ask me why.
Caring for your property while you're away
Special arrangements. Ask your home insurer what you need to do to maintain your insurance coverage while you're away. Often you'll need to have someone you trust regularly check on your home while it's vacant.
Foil the thieves. Automatic timers on lights are a great deterrent for burglars. Set timers in different rooms at varying times so it looks as if someone is moving around the house.
Plan for snow and ice removal of your driveway, walkway and sidewalk. This will make it look as if someone is in residence and caring for the property. It also makes outside areas safer and may be required by your insurance provider in case there are any insurance claims against your property for slips and falls.
Redirect your mail or arrange for someone to take it in. Nothing says absent like an overflowing mailbox.
Are you driving to your snowbird destination?
Check with your auto insurer before you leave. Are there rules about how long your vehicle can stay outside of Canada? Make sure you find this out before you go.
Up your liability limit. Does your insurance policy's liability limit have sufficient coverage? According to the Canadian Snowbird Association, it's advisable to increase your liability limit to $2 million or more when heading out of country with your vehicle as claims can be expensive, particularly in the States.
Do Canadian snowbirds need travel insurance? Yes!
Good travel insurance is vital. That sought-after snowbird escape could turn into a nightmare if you end up going bankrupt by a stay in a foreign hospital without adequate medical coverage. At the most, your provincial or territorial plan will only cover a snippet of your costs if you get sick or injured outside the country.
Compare providers. It's essential you buy travel insurance before you leave, but shop around The price for travel insurance premiums can vary by hundreds of dollars, and it's possible to save more than 50% if you do your research and compare snowbird travel insurance policies.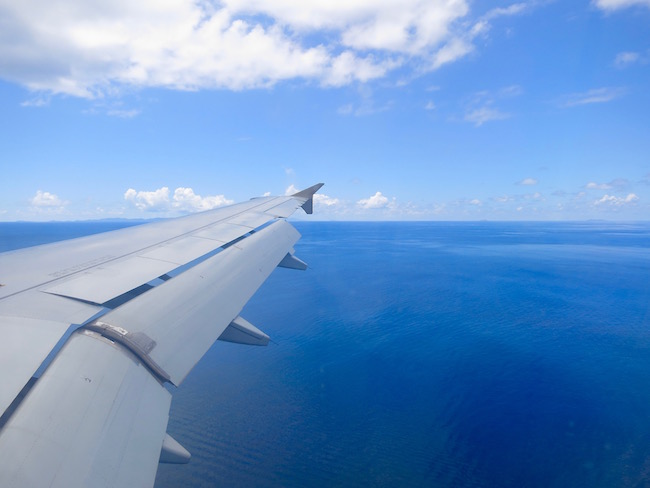 Things to keep in mind when buying travel insurance
If you have a pre-existing condition, reveal it to your insurer before you sign. The main reason for denied insurance claims stem from medical non-disclosure and misrepresentation about unstable pre-existing conditions.
You might want to consult with your doctor before you fill out your forms so that you understand your medical history clearly.
Good news. Yes, it IS possible to get travel coverage even if you have a pre-existing condition as long as it's controlled and stable. This is one of the most heartening travel tips for Canadian snowbirds I can offer, as the older we get, sadly, the more things break down. You may need to seek out specialty travel insurance companies, and be aware, a change in medication can affect the coverage.
When buying insurance, you need to fully understand what you're buying, what is covered and how much coverage you have. You'd hate to have a nasty surprise when you least need it.
How long can Canadian snowbirds stay out of the country?
For tax reasons: It's a bit complicated, but basically you do NOT want to be considered a U.S. resident. To avoid this here is some general travel advice for Canadian snowbirds>
Do NOT meet the IRS's Substantial Presence Test. What is the Substantial Presence Test? It basically means spending a certain amount of days in the U.S. during the last 3 years. This snowbird advisory site is a helpful way of calculating it, and for info on the other options below.
Closer Connection Exemption. This is a good option for snowbirds. You need to fill out Form 8840 plus meet the criteria. It can allow stays of up to 182 days a year in the States without being considered a resident.
The Canada – U.S. Tax Treaty. This is more complex. It requires you to file Form 1040NR, a U.S. Nonresident Alien Income Tax Return, to claim an exemption under the treaty.
For medical insurance reasons: It depends on which province you live in. Pay close attention to your province's rules as you definitely don't want to lose your health insurance benefits, and not all provinces are the same.
In Ontario you can now stay away 212 days (about seven months) and in Newfoundland for eight months. For all other provinces you need to be a resident of your province for at least six months plus a day (183 days).
Bonus travel advice for snowbirds: If you leave your province to travel in Canada this also counts as time away, so add that time into your calculations.
For visa reasons: You need to check with the country you're travelling to. Generally the States allows for six months for Canadians.
Enjoy your winter escape
Hopefully you've found this travel advice for Canadian snowbirds helpful. Once you've put your preparations in place you can journey on, rest easy and enjoy your delicious non-winter warmth. I'm jealous!
Destination travel advice for Canadian snowbirds: If you're a Canadian thinking of relocating to Mexico for the winter, you might enjoy this fun post on Moving to Puerto Vallarta. If you don't have time for a long trip, you might want to check out these all inclusive Mexico adults only resorts.
Disclaimer: I'm not a lawyer, medical or professional advisor. This article is for general information purposes only and is subject to change without notice. Always seek professional advice.