This post may contain affiliate links.
Do you travel for conferences? Me, too. To get the most out of a conference don't read this blog. No, wait. I mean learn from my mistakes. TBEX (Travel Blog Exchange) is the premier conference for travel bloggers and it's held in various locations around the world. As I head to TBEX Ireland I'm also taking a look back at the last TBEX I attended in Spain, but these tips can apply to any conference – especially if you're shy. So here's a TBEX review with tips on what to do, what not to do and a look ahead at TBEX Ireland.
Conference travel and how to rock it
If one more person tells me conference workshops and seminars are good but the real networking goes on at the parties, I'm going to claw my ears off with my fingernails. Either that or I'll nod and think I'm a loser all over again.
I've done some soul searching since my last Travel Bloggers Exchange Conference in Costa Brava, Spain. In fact, as I now face TBEX Ireland, my third TBEX Conference, I was thinking about what works at a conference and what doesn't. That's when it hit me. I've been doing everything wrong.
So here's a rundown on common conference mistakes and how to correct them.
Conference mistake #1: Failure to Socialize
Confession: At TBEX Spain I hid out in my room for both the Travel Massive party and the TBEX Opening Party. I love Travel Massive, how it supports communities of travel bloggers all over the globe, so I'm sorry I failed to support them in Costa Brava. I was stricken with introvert-er-ness. (Yes, of course that's a word.)
In my defence, I'd just finished a press trip in Budapest with a whirlwind stop in Paris, and was sleepy.
I feel even worse about missing the TBEX Opening Party. I didn't realize how much effort the organizers put into it until I was enjoying it vicariously through Instagram in my room, but by then the boat had sailed. Literally. There was a boat.
How to get the most out of TBEX if you're an introvert
Do go to the opening party. Search for other introverts. You'll find them on the fringes staring intently down at their phone – that's also where you'll probably find me. Subtly try to form an introvert posse. It will be like convincing people to join a cult – excellent practice if you've been thinking of starting one anyway.
I did go to one party, the event hosted by Eurail. I mention this to prove I do have moments of congeniality, but then I missed the TBEX Closing Party so one step forward, one step back to bed.
The secret trick to making friends at conferences
Sit down with strangers at breakfast. If you catch them before they've had their caffeine they're putty in your hands. Honestly, it's like magic. It works even better if they're part of the conference.
The horrors of networking
Don't we loathe the term networking? Think about the words: net and working. Like a spider weaving a trap in order to kill things and eat them.
"I prefer to call it making friends," said one blogger, which makes more sense to me. The problem is, I like to have one friend, maybe two – at the most a small posse (see introvert posse advice above). So the idea of killing people and eating them meeting hundreds of travel bloggers at once, without each of them becoming my one and truest friend, or at least my one and truest small group of friends, is bewildering to me.
How can I successfully network at a conference?
Solution #1: Make friends online beforehand (Hi, Dream Euro Trip! Hi, Luxe Family Travel!)
Hashtags are your friend. Find the conference hashtag, start tweeting and reply to other tweets. It's easy to be outgoing online. Look at trolls.
Solution #2: Rely on the kindness of strangers
The lovely travel experts Heather Cowper and Gary Bembridge included me in their talk on Successful Social Media Campaigns because of my Blog Ambassadorship with Transat Vacations, and then Wandering Earl briefly mentioned my blog name, WanderingCarol.com in his talk with Jody Ettenburg.
He said he stole the Wandering name. (He didn't. It's a joke. He was being kind because someone attacked me on Reddit for copying him, even though I'd registered my domain in 2008, thanks very much. Strange how the Reddit troll didn't reply when I mentioned that. Of course the irony is that if Wandering Earl wasn't so wildly successful people would accuse him of copying me, but let's not dwell on that.)
The point is, these little mentions were helpful because as I would stand around awkwardly at events, occasionally someone would approach me and say, Wait, aren't you? …. or Are you the one from? etc, etc, so thanks Heather, Gary and Wandering Earl for doing my networking for me.
Solution #3: Sign up for a workshop, pre-trip or activity before the conference
This is the most potent advice this TBEX review can give you to get you out of the introvert rut. In Spain I did a pre-conference workshop on web design with Mitch Cantor. While it meant that for the entire conference I was reeling around with a tech-induced exploding brain, it did give me a chance to get to meet a few people.
At the first TBEX I attended in Toronto I did a pre-conference Instagram workshop with Katja Presnal. Not only did I get started on Instagram and start a time-sucking Insta addiction (gee, thanks, Katja), I got to know her and she is a delight.
How to successfully avoid networking at TBEX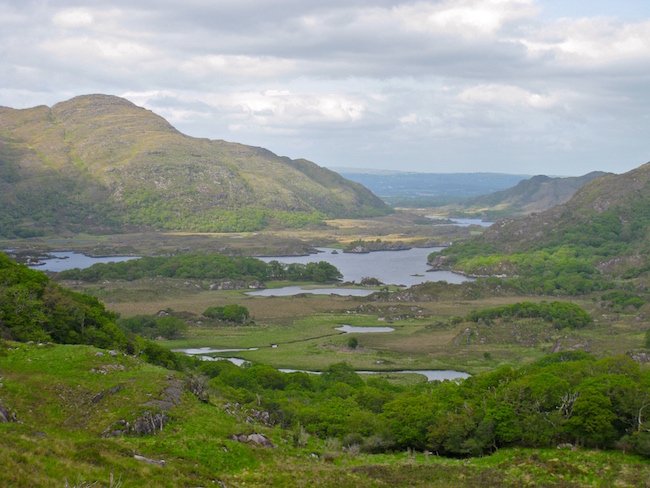 Plan your escape routes
Enjoy nature. There is nothing more calming than a walk through a gorgeous landscape and Killarney has spectacular lakes. Remember: Nature is your friend, even if nobody else is.
Get out and sightsee. That's how I discovered the Modernist Cemetery of Lloret de Mar in Spain, and while I don't always recommend such a ghoulish approach to conference travel, in this case the modernist sculptures made it an unexpected trip highlight.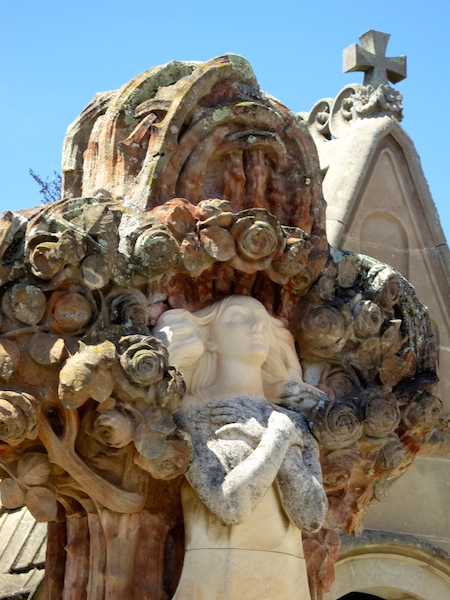 TBEX speed dating and media kits
Let me tell you what conference speed dating is. You have eight minutes to meet various organizations, brands or tourist boards that you'd like to work or partner with. In this short amount of time you try to sell them on your stellar qualities such as your fabulous writing skills, out-of-the-stratosphere blog traffic and fun extroverted personality (feel free to show them photos of you dancing on tables with your new introvert cult posse to press that point home).
But you can't lie, especially about numbers, so bring some type of media kit or at very least business cards.
Planning in advance: Conference speed dating mistakes
"Oh, did you actually make appointments to see people?" I asked other travel bloggers in Spain as they were all running off to appointments at the speed dating sessions. "Yes," they'd shout over their shoulders, zooming by.
What a concept, I thought, eating a fruit stick from the buffet. I had a couple of appointments, brands who had asked to see me, and I was late for both of them because I couldn't find the tables.
After my appointments I talked to travel writer Dave Farley (networking!) at the snack table then ran away in fright because he's such a good writer.
The next day, I went down to the speed dating session again, forgot my media kits and graduated from eating fruit sticks to scarfing cookies at the snack bar.
Meeting results
I did get a lot out of my appointments. One was with La Rocca Village, an upscale designer outlet mall just outside of Barcelona. What I got from it was self loathing, because instead of going all the way to Paris to buy a Balenciaga purse, I learned I could have bought one for cheaper at La Rocca Village.
Another appointment was with the people from 1Above who developed a jet lag cure. I'd do just about anything to avoid jet lag and couldn't wait to try the four packets he gave me. The idea is to take one every 2.5 hours on the flight home.
While he was explaining all the good things in the packet, a vitamin-enriched powder you dissolve into a drink, I said it sounded like a hangover cure and he agreed it would make a good one. So the morning after the Eurail party I took all my packets and didn't have any left for my flight. Next time I'm entrusting any complimentary jet lag packets to my new trusted posse to keep them away from me until the flight.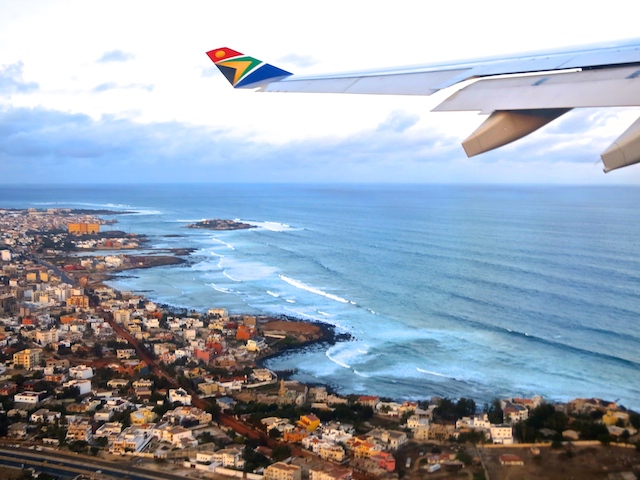 Following up after a conference
Once you do have your meetings and found a brand you'd like to work with, you should send them a follow up email just to say thank you or that builds on ideas you might have discussed, like how you'd be a great candidate for a trip they might be hosting or how you'd be the perfect ambassador for their brand because of your innate wonderfulness. Probably you should go into more specifics than innate wonderfulness.
Confession: I've only ever followed up once after meeting a brand at an event like this. It resulted in one of the best international press trips I've ever been on, so I should really start learning from my successes rather than my conference mistakes. Hopefully that's where you'll end up, too.
Following up with bloggers after a conference
I spent the whole time at TBEX thinking I was a pariah, but was surprised to find that a few of the travel bloggers I met, even in passing, have become good online friends. Go figure. If that doesn't give you courage to rock TBEX, what does?
Just my luck: I don't think a single one of them is going to be at TBEX Ireland, so it's back to square one.
TBEX review conclusion
TBEX, while fraught with peril for the shy travel blogger can still be worthwhile – as can any conference. Just decide what you want to get out of it before you go. What are your goals? Meet other bloggers? Take your blog to the next level? Social media advice? To connect with brands? By being clear on what you want, you can properly prepare.
Looking ahead at TBEX Ireland
For TBEX Ireland I'm determined to plan ahead, follow up and be more sociable (in my dreams). I'll work hard to improve my interpersonal conference skills (that's probably a lie), attempt to befriend stranded introverts (so they can join my future cult) and learn as much about advanced blogging as I can – because that's why I'm there. Hopefully this TBEX review will help you meet your goals, too. (And if it doesn't, don't despair. We can always form a TBEX failure posse for next year.)
About TBEX
About the TBEX conference. If you want to up your blogging skills, connect with brands and socialize, TBEX might be a good place for you. I find it's excellent for beginner level bloggers and great if you're a speaker, but trickier for intermediate to advanced level bloggers. By the looks of it, they're concentrating on filling that gap, and there are some great lectures I'm looking forward to. If you want to know more about TBEX (What? My TBEX review wasn't enough?) here's the website.