This post may contain affiliate links.
When I tell people I write about spas I get one reply and one reply only. "You're so lucky!"
Clearly I am lucky (knock on wood) and I never take these amazing opportunities for granted, but – and I know you're about to laugh in my face – writing about spas can be hard work. Which is why, if you want the real scoop on spa trips, I have decided to illustrate the difference between spa vacations and spa press trips.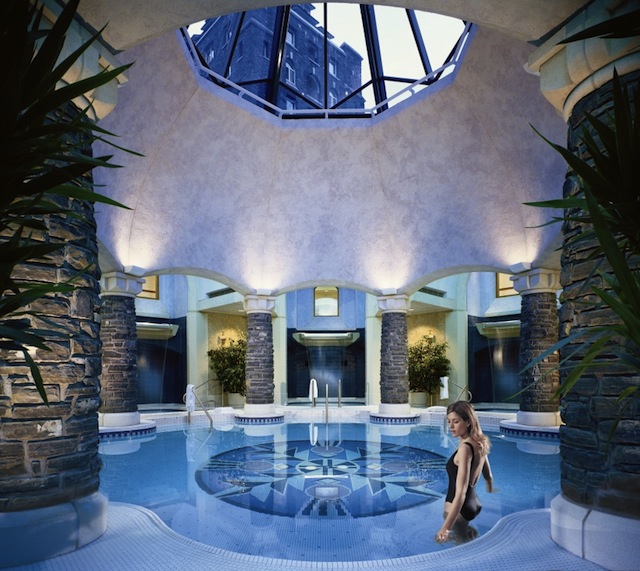 Spa press trips are not always easy
I can hear your groans already. I'm groaning myself. But I swear, going on a spa press trip is not always the laid back vacation you might be envisioning.
So here it is: The real dirt on spa press trips
Am I paying when I'm on a spa press trip?
This is the number one question people want the answer to. The answer is ' no.' The spas I visit are often subsidized – though I frequently add one or two nights on my own, plus transportation, the odd meal and extra spa treatments that I won't be able to resist,  so it can add up to the same amount as if I took a spa vacation to a cheaper spa and just lay around.
How does a going on a spa press trip compare to where I'd go on a spa vacation?
Generally the digs are way more swanky than if I were to go on my own. It's one of the very best things about being a spa and luxury travel blogger, the opportunity to check out some of the top luxury spas in the world.
Isn't reviewing spas the easiest job in the world?
It might be the best job, but it's not a vacation. Instead of being able to sloth around for a week in my usual mindless manner I have to be alert on a spa press trip. When you're writing about a spa treatment, you're torn between wanting to sink into bliss and trying to record it: What is she putting on my face now? What kind of essential oils is she using? How can that product actually penetrate my skin rather than just sitting on top of it? This is opposed to the spa vacation when you are thinking: mmmmmmmm.
What is one of the downsides of going on a spa press trip?
There is generally a lot more moving around. The problem with writing about spas rather than going on a spa vacation is that you don't have the luxury of time. In fact, I've often been shown a spa rather than getting to experience it – which is when I usually rebel. I get that I can't spend a week here, but at least let me put on a robe and get in the sauna!
A spa trip means more than getting a treatment
How many meetings do you have on a spa vacation? Exactly. To really understand a spa, especially a European spa where the spa culture is so different than at North American spas, when I do spa press trips I like to meet with as many people, managers, PR reps, etc, as I can.
I love getting under the skin of a place – every spa is so unique. But it's not exactly relaxing, unless you really click with the person you're interviewing and then start gossiping about your boyfriend/girlfriend/spouse/shopping/puppy while drinking Chianti. Which does happen.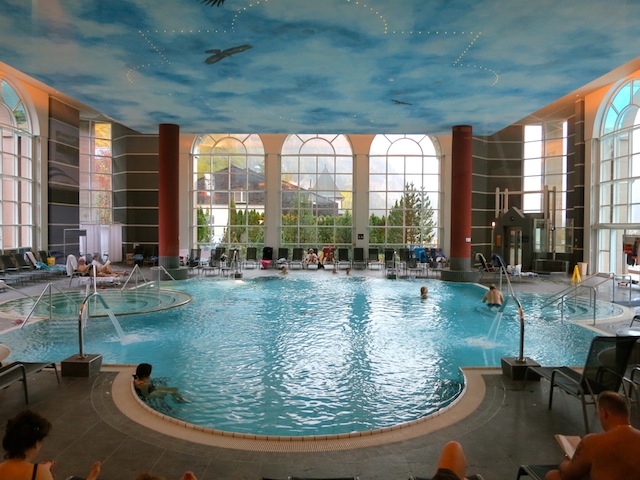 Lack of sleep
Going to a spa is supposed to be restful, right? Not on spa press trips. It's usually rush rush rush instead of laze laze laze. Go to this appointment, meet this person, take these notes, look up these sources, eat, sleep, run off to the next place. That's why I so often add on days of my own.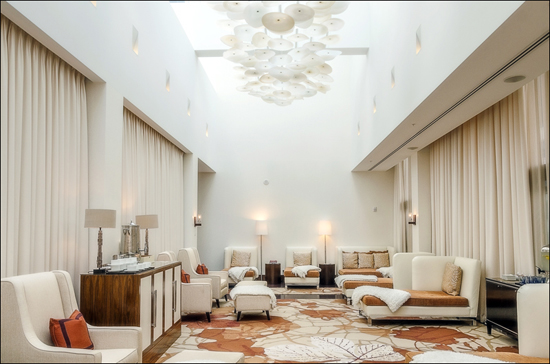 The experience lasts longer on a spa trip
After a spa vacation you might relive your trip through photos. After a spa press trip you can relive the experience forever, with articles, blog posts, photos and more articles. This is especially true with European spas, since there aren't all that many spa experts in this area – and you never know when a magazine will come after you, desperate for someone who knows about Italian, German, Czech or Hungarian spas, so I'm always psyched to add a new region, a new hot springs or a new spa treatment to my repertoire. You never know where it will lead.
Read more about wellness: The Spa and Spa Travel