This post may contain affiliate links.
After a trip to Normandy in France last June, Remembrance Day has taken on a whole new meaning for me. Even though it was a trip celebrating Impressionist art, it was impossible not to be affected by the devastation of war. Here's a whirlwind snapshot about remembering the war in Normandy.
Remembering the war in Normandy: Dieppe
The Dieppe Memorial August 19, 1942, is a special place. It's not slick. They don't have much money. It's run by loveable volunteers. What the volunteers have is passion. And dignity. And heart. And that's why I love them. FYI: If you go make sure you sit down and watch the film.
Remembering the war in Normandy: Caen
The Caen Memorial is huge, and will give you a comprehensive overview of World War II, with evocative displays, photos and temporary and permanent exhibitions. There are further exhibits on other 20th century conflicts.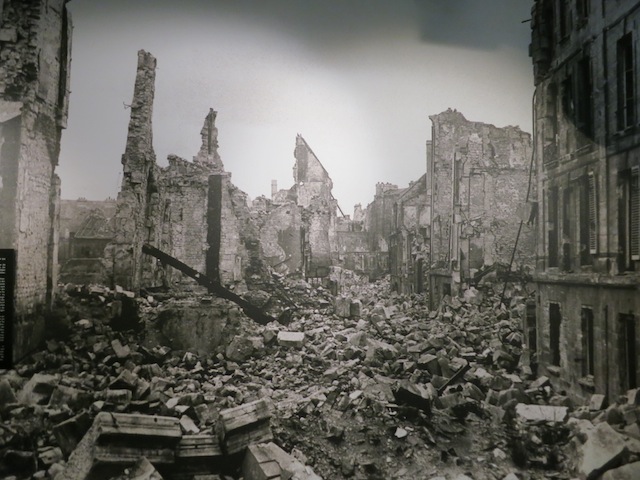 This photo above is Caen after the war – this picture alone can make you tear up.
The Caen Memorial is large, so make sure you give yourself plenty of time.
Remembering the war in Normandy: Juno Beach
If you want to learn more about Canada in the war, Juno Beach is the place.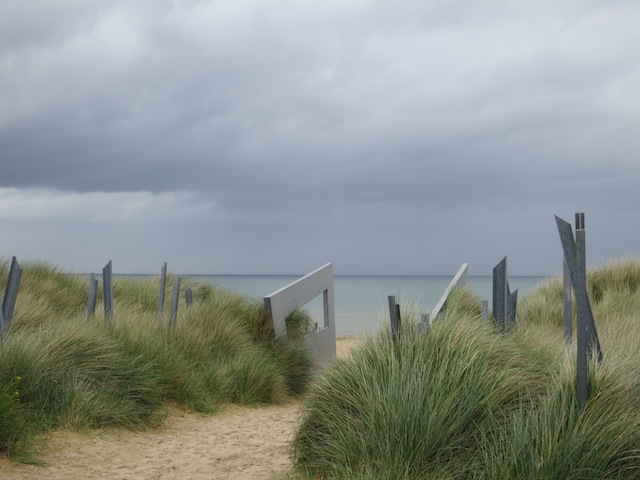 There is something about the windblown landscape that takes you back in time. Back to D-Day, when 14,000 Canadian soldiers landed on Juno Beach.
Today, the Juno Beach Centre is a tribute to the Canadian war efforts and, like Dieppe and Caen, it's an ideal place to remember. So that's what I'm doing right now. Thanks, veterans.
Read more on Top Places to Visit in Europe