This post may contain affiliate links.
Here's an illustrated guide of my quest for ecotours, gators and adventure in Orlando's unexplored side. Consider it Orlando undiscovered, being discovered. By me.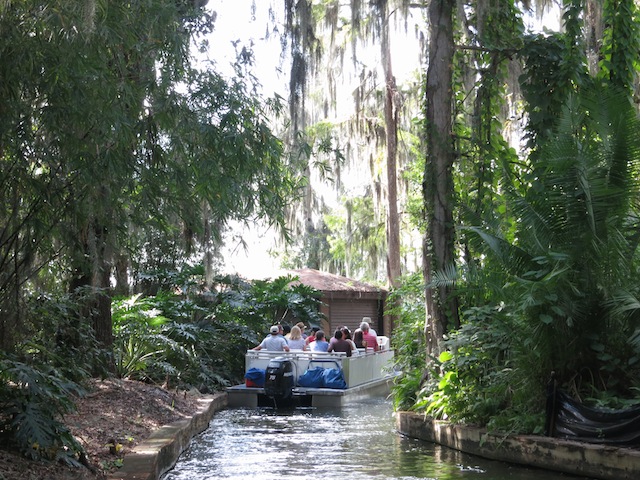 Orlando undiscovered – Winter Park
Winter Park used to be a fat cat hangout for wealthy New Yorkers. I think it's a bit of a New York historic society meets Real Housewives of Orange County, but no one I talk to agrees with me.
Scenic Boat Tour in Winter Park
A one-hour narrated Scenic Boat Tour through Winter Park takes you through winding canals, along palatial lakefront mansions and past the Spanish-Mediterranean architecture of Rollins College, the oldest recognized college in Florida. (Obviously, it's not completely undiscovered, as many people live here but it's a part of Orlando that many tourists don't think of visiting, and it was certainly undiscovered, until now, by me.
Orland undiscovered – Florida EcoSafaris
Florida EcoSafaris, an eco ranch and conservation area about an hour out of Orlando, offers a new way to see Florida from above. By cycling above it. The Cypress Canopy Cycle is the first of its kind in the USA.
The Cypress Canopy Cycle is a 45-minute ride on a bicycle suspended from a network of high tension steel cables that takes you through an atmospheric wetland with cabbage palms and ferns. Bonus: when you're this high up, no need to worry about stepping on a gator's tail.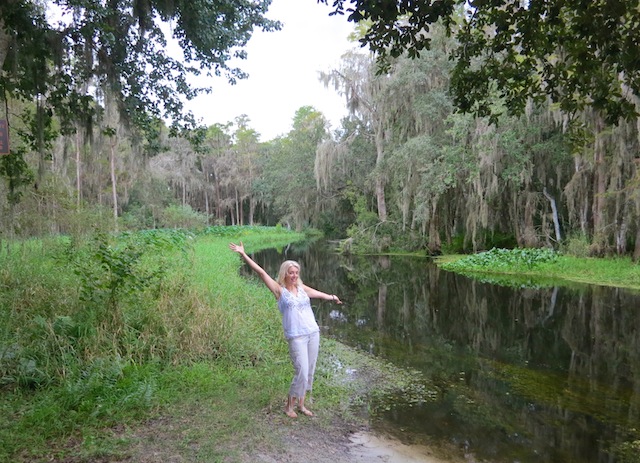 Orlando undiscovered – Shingle Creek
My search for Orlando undiscovered led me to my hotel's back door. On the grounds of the JW Marriott at Grande Lakes (also home to the Ritz-Carlton and just off the tourist hub bub of International Drive), is Shingle Creek, Headwater to the Everglades. To get to this spot you really need to take an eco tour organized through the hotel. Because you don't want to get lost and step on a snake.
Florida wildlife
I ran into this fellah at Florida EcoSafaris. But I was safely ensconced in a big touring truck. With nine distinct Florida ecosystems, Forever Florida is home to alligators, Florida panthers, black bears, deer and nearly 200 species of birds.
I thought my best chance for seeing wildlife up close would be with the Cypress Canopy Cycle, but in the end all I saw was a squirrel and a vulture. Maybe that was a good thing. After all, panthers can climb trees.