This post may contain affiliate links.
Isn't it a Canadian ritual? Taking a pilgrimage out West after university or high school to drink, party, hike and have fun? No, no, no. I mean to work hard, further your career, grow into a mature adult and enjoy the majesty of the Canadian Rockies.
What better place to go than Banff, Alberta, in Banff National Park? It's one of Canada's most scenic spots (and she adds patriotically, in a country filled with grand scenery and nature, that is saying a lot.)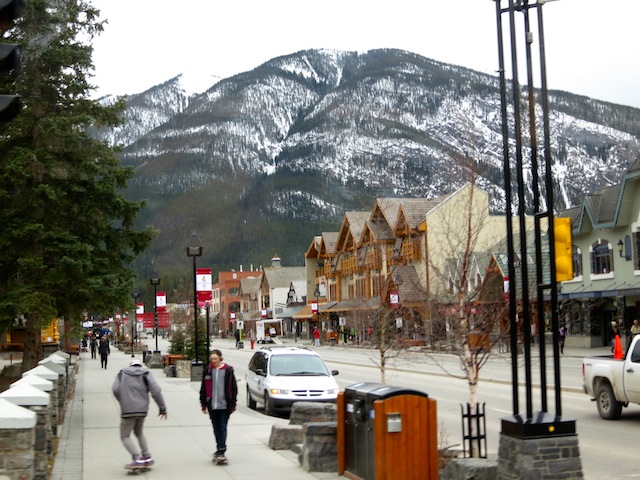 While I only lasted a week as a waitress at Smitty's Pancake House in Banff (I really hated the red faux peasant girl uniform) before moving on to the Columbia Icefields for three summers,  I should have tried for a job at the Fairmont Banff Springs Hotel. If I'd landed a summer job there, I might have lasted more than a week. Just look at longtime staffer David Moberg, he's worked there for 51 years.
Work at the Fairmont Banff Springs Hotel
NOTE: If you're interested in a job at the Banff Springs Hotel, visit the search page on their Fairmont Careers Search page – and yes, they do have staff accommodation. Now let's get back to this blog post!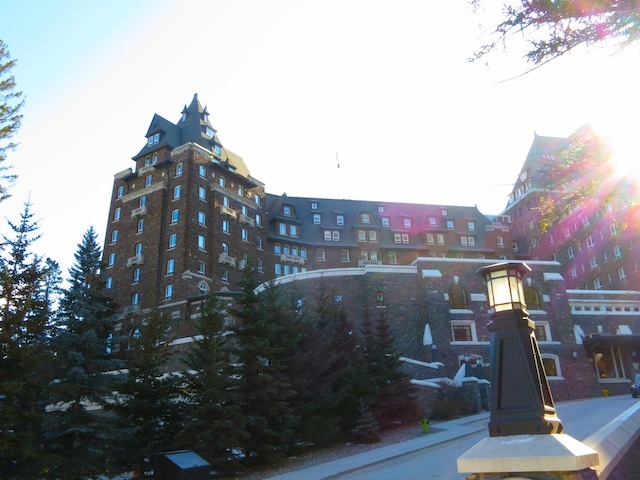 About the Fairmont Banff Springs Hotel
If you've never heard of the Fairmont Banff Springs Hotel, let me fill you in. It's a castle-y hotel in the Canadian Rockies and a UNESCO World Heritage Site. And you'd be surprised who has worked here. Filmmaker Norman Jewison for one, Jim Cuddy from Blue Rodeo for another. Cuddy was a bell boy. (Bell man? Bell person? I'm confused, let's just say he worked at the bell desk.) The point is, be nice to the guy carting your bags or vacuuming the corridor because you might want his autograph one day.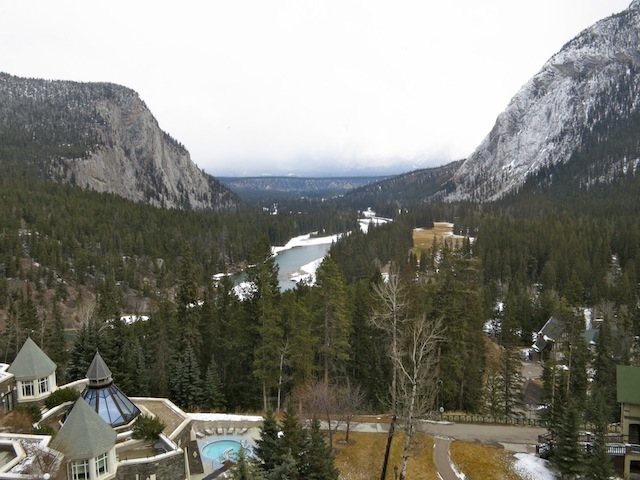 A community of Banff Springs Hotel employees
And there are a lot of employees to be nice to. Also a lot of former staff. Let's do the math (because we all love math). The Banff Springs opened in 1888. Some 1200 people work there in the summer season, so times that by 125 years, and it equals …. lots of people. While you may be hard pressed to find an alumnus from 1888 or even 1899, the air up there in Banff National Park is pretty fresh and the skiing and hiking health inspiring, so don't rule it out.
So who else are these mystery former employees? The Banff Springs wants to know.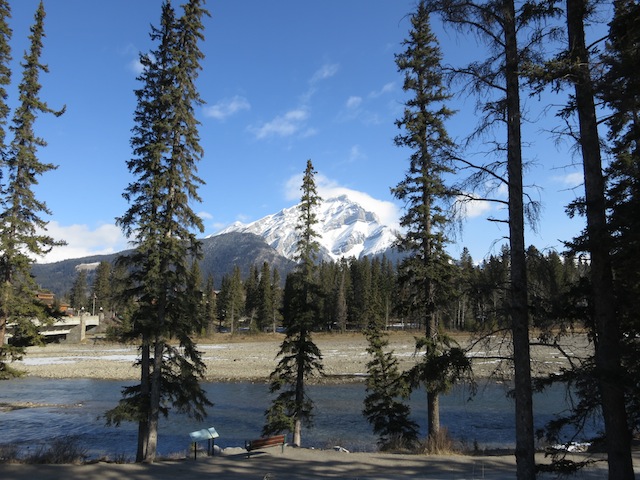 Hands off to former Banff Springs Hotel employees
The Fairmont Banff Springs Hotel wants to applaud you. Yes, it's payback time for all you former desk clerks, dishwashers, chambermaids and bagpipers. (Seriously, I've heard bagpipers there.) 2013 is the Fairmont Banff Spring's 125th anniversary and part of the celebration includes an alumni weekend in May, so if you worked there or know someone who worked there, pass the word on.
Oh, please, Carol. Give us more information!
The Fairmont Banff Springs 125th Anniversary Alumni Weekend runs from May 17th to 19th, 2013. Various events will include parties (because you didn't do enough of that when you worked there) including a Thanks for the Memories Gala, a golf tournament, a Breakfast of Champions (whatever that is), memorabilia thingys and heritage tours. And special prices.
Follow the party on Twitter at #celebrate125 and while you're at it, follow me @WanderingCarol even though I didn't work there, and am neither Norman Jewison nor Jim Cuddy. There is also an event Facebook page.
The Fairmont Banff Springs Hotel mystery
Is the Banff Springs Hotel haunted? Read the comments below to find that there are some very chilling tales. And if anyone can can explain the mystery of the Fairmont Banff Springs Hotel's Lost Guest Room, which sounds like something out of a Nancy Drew book, can you please dish because I'm consumed with curiosity?
Read more about Canada: For more about travel to Canada visit my Things to do in Canada article. Happy planning!