This post may contain affiliate links.
Print versus blogging. Will the topic ever go away in travel writing circles? The shouting has definitely simmered down to a grumbling now that blogging has become more entrenched in the mainstream writing world. But just in case the blogging versus print debate never dies down, let's jump in!
I was thinking a lot about print versus blogging last night as I lay awake in the wee hours of a cold Saskatchewan morning. (It was -31C when I got up. You'd stay in bed, too.)
As a freelance travel writer and newspaper columnist for more than 10 years, and a travel blogger for more than 5 years, I've seen both sides of the print versus blogging argument, and overall it seems like a stupid ridiculous war that refuses to die down. Nonetheless, let's give a dying dog its due!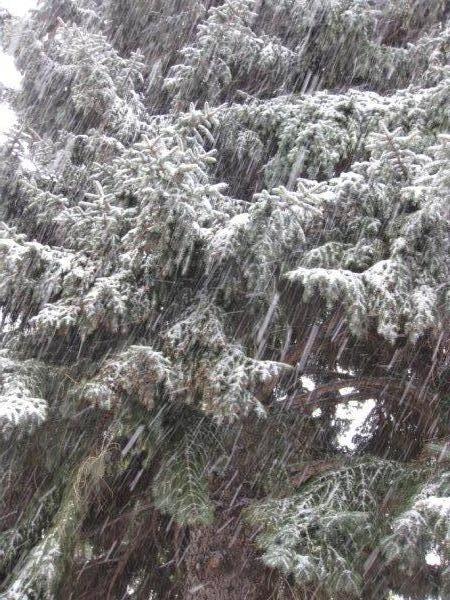 Print versus blogging: do bloggers have a fresher voice?
While I don't agree that bloggers necessarily have a 'fresher' voice, as many in the blogging world insist, I do agree there are differences between writing for print and writing for blogs and that we can learn from both genres.
Love, people! There is room for all types of writing
First, in defence of newspapers and magazines: I love print – love love love the feel of it and the fact that there's no glare on my eyes. And I'd say there have always been fresh voices in the newspaper world. Look at Hemingway, writing dispatches from Paris for the Toronto Star. And wasn't much of Charles Dickens' work originally written as a newspaper serial?
Well, yes, Carol, it was. It wasn't travel writing, mind you, I'm just trying to make a point. The point is that if it weren't for fresh voices pre blogging, we'd still be writing like Shakespeare. Doest thou not agree?
How has blogging changed print writing?
As a former columnist for the Toronto Star travel section (yah, yah, I know … I'm no Hemingway), I've seen one major change in writing for print as a result of the Internet: articles are shorter. I think just about every columnist in the travel dept lost 100 words off her/his column after blogging really took hold.
There are two reasons for this.
1) People's attention spans are shorter because of the influence of Web writing, so they say
2) People are getting their news off the Internet, advertising budgets have been slashed in print so there is less space.
I don't see either of these as positive things, but when I really examined my own print writing – your typical insomniac soul searching in the early a.m. – and whether it's been influenced by writing for my blog, I have to admit … bloggers have a point.
Print versus blogging: is blogging more immediate than print?
In the travel writing world, blogging is more immediate. No question. If I'm at a film festival in Bangkok, say, it's almost impossible to write about it for a newspaper travel section because by the time it gets published, the festival will be over. With blogging you can have your travel article up that same day.
How time can kill a good print story
So for print, I have to write about the festival for the next year, by which time all my own experiences are sorely out of date. I'm not speaking as a film critic, but as a travel writer. As a writer, in fact, who went to the Bangkok Film Festival a couple of years ago and this very thing happened. My editor didn't want it after the fact, so I rewrote it for the next year. But when I went to fact check, I found out that the festival had been postponed and that the venue had changed.
The venue changing killed my print article because half of my piece was about the unique setting for a film festival, in a huge new slick mall in downtown Bangkok. Sadly, the piece never ran, not even after I had written it THREE times, trying to keep up with the changes.
Luckily, Thailand has plenty of things to write about, such as tigers, spas, elephants and temples, so I still pretty much filled my press obligations but I've always felt bad because if someone sends me all the way to Thailand, I'd like to come through with a story. If I'd been blogging, I could have done a story a day. Score one for the blog in the print versus blogging debate.
Print versus blogging: another difference
Blogging is travel writing at warp speed. Full disclosure: I spend more than half the time writing a blog post as I do for a newspaper article and do a fraction of the research. And I think – at least I hope – that this is teaching me to write faster in my newspaper writing, and that this is one way I can learn from blogging.
Print versus blogging: are blogs not as well crafted?
The problem with writing at warp speed, is that while spending less time on an article may make it more immediate, and okay – maybe even more fresh – it might not be as carefully crafted.
Obviously this is a gross generalization. But in my case, I agonize over finding just the right angle for a newspaper article. Being in Paris might make a great blog post, but it is not going to cut it as a travel article, though following the footsteps of Oscar Wilde in Paris might – and that entails a lot of research.
Print versus blog take away: writing for print can teach me as a blogger to more carefully craft and research an article. (Read my Oscar Wilde in Paris article if you're so inclined.)
Print versus blogging: Is there less accountability in blogging?
Yes. With a blog there is less accountability if it's your own. This may sound negative but I see it as a good thing. You're your own boss. When I write for someone else's publication I suffer from major performance anxiety and this slows me down as a writer. Writing for your own blog is total freedom. And that's the best feeling of all.
Print versus blog takeaway: blogging can teach print writers to be more spontaneous. Print – and the idea of an editor hanging over your head – can influence travel bloggers to be more careful with fact checking and to think more carefully about what they write.
Print versus blogging: which is more authentic?
If bloggers have more freedom in writing, then why do so many blogs sound like PR rubbish? I love this! And I love that! I went here and there and I had FUN! I don't get it. Why, with the entire world of grumpiness and criticism open to them, are some travel bloggers writing the same kind of schlock that they complain about reading in print?
Again, obviously I'm generalizing. I've generalized with each and every print versus blogging point above so if you disagree, rest assured I'm not referring to you. The best blogs are thought provoking, entertaining, well written and factually correct, just like the best travel articles.
Read more about travel writing, and why travel and write go together.