This post may contain affiliate links.
Getting a travel column – a great gig for a writer
Writing a travel column has to be one of the greatest jobs for a freelance travel writer. You have some control over your subject and you don't have to market – or pitch – each individual article.
Best of all, you get to write! And travel! All. The. Time. And now I'll tell you my secret, how I ended up getting a travel column for the travel section of the Toronto Star – the biggest circulation newspaper in Canada. Luck. Timing. And a stupid class assignment.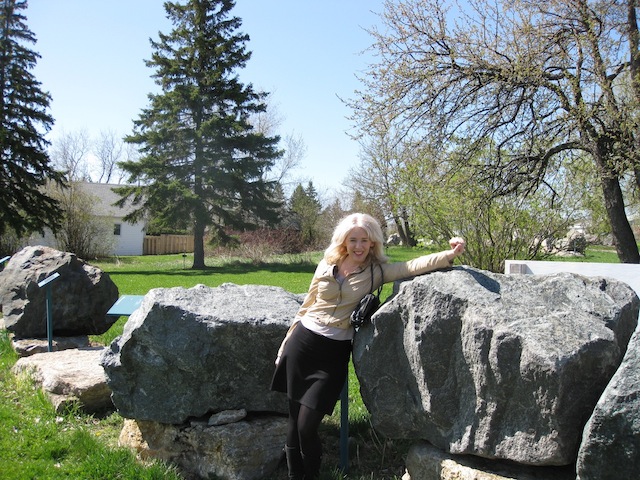 How I got a travel column
After I moved to Toronto I was trying hard to find a writing community so I signed up for a class at Ryerson called the Business of Freelancing. I didn't find a whole new community but I did make a really good friend. (Hi Deena!)
The thing I liked least about the class was the final assignment: Find someone at the top of the field that you want to work in and interview them. I'm shy. I don't like interviewing anyone.
Find your passion
I really wanted to be a travel writer, however, so I considered contacting the travel editors at three of Toronto's newspapers: the National Post, The Globe & Mail and the Toronto Star. At that point I wasn't thinking about getting a travel column, I was just trying to kickstart my career.
Travel writers: do your homework
I considered contacting the travel editors, but I didn't actually do it – when in doubt, procrastinate. Finally, a few days before we had to present our results, I launched into action. Kind of.
When I couldn't find the contact info for the editor of the National Post, I gave that one up – any excuse to avoid the project. Down to the wire, I sent emails to the other two travel editors and asked if I could send them some questions.
The Globe & Mail editor answered my emails, which I thought was very polite, but to my ever-loving shock the editor of the Toronto Star, Mark Atchison, wrote back and said, "Why don't you come down to the paper and I'll show you around?" I might have been new in the business but I still knew this was a rare stroke of luck.
Getting a travel column involves luck. And hard work.
Little did I know that the travel editor was new himself and was looking to expand his stable of travel writers. Somehow, I'd stumbled onto one small window of opportunity. At the Toronto Star offices, Mark showed me around and asked if I'd brought any travel articles for him to read.
"Of course not," I stammered. "I'd never presume to do that."
He laughed and said, "If you want to get ahead in the travel business you have to put yourself out there." Words to remember. As soon as I got back home I sent him the two pieces I'd already had published, one on rock climbing that I'd sold to the free weekly NOW Magazine and one on a German spa that by now, I'd sold to both the San Francisco Chronicle and NOW. That was the sum total of my career so far.
"I'll take these," he wrote back.
Oh, oh. "Um, I never thought you'd actually want these travel articles," I said. "I've already published them in Toronto."
Grab that opportunity
You'd think he would have given up on me by then, but he told me to send him something else. I did. It was how to choose a German spa. Considering the country has hundreds of them, it is more complex than it sounds.
"I'll buy this," he said. Finally. Finally. I had something that could be published in the Toronto Star. It was the start of a beautiful relationship. After I'd written for the Toronto Star for about a year, Mark asked me where I saw myself going. My career dreams involved getting a travel column, so I broached the idea of writing a regular column on solo travel.
He asked me to write three samples. I did and my travel column, Going Solo, was born.
Mark is no longer the travel editor (so I'm afraid you can't follow my lead) and the section has slashed their freelance budget, but the advice to put yourself out there still applies.
The Toronto Star has been a wonderful place to develop my career and I'm not sure where I'll go next, but the point is that dreams of getting a travel column can turn into reality.
The moral of the story? Do your homework. No shirking those class assignments. You never know where they will lead.
Want to start with the basics? Read my post on How to become a travel writer
Read more about how travel and writing go together.