This post may contain affiliate links.
Do not forget about New Hampshire! This New England state, bordered by Quebec, Massachusetts, Vermont, Maine and the deep blue Atlantic (a whopping 18 miles of coastline – don't get lost) may be a bit of a sleeper state next to superstars such as California and New York, but these useless facts about New Hampshire are sure to change your mind.
Besides, without New Hampshire, a fresh-aired state of mountains, forest and sales-tax free shopping, the good old USA wouldn't have nearly as much as intriguing trivia. So here are a few of my favourites:

Useless facts about New Hampshire #1: New Hampshire is the home of tupperware
Tell me more I hear you pleading. Okay, okay. I'm here for you. Really I am. Tupperware, that everlasting plastic container with an airtight lid, was invented by Earl Silas Tupper, a New Hampshire tree surgeon in 1947. Let's have a tupperware party to celebrate!
Useless facts about New Hampshire #2: New Hampshire is home to the world's largest meatball
Now this is breaking news. Nonni's Italian Eatery in Concord, NH, created the world's largest meatball, a whopping 222.5 pounds in 2009.
Question: Who ate it? Was it the man with the world's biggest stomach? No. The meatball was broken up and delivered to homeless shelters. Kudos to Nonni's Italian Eatery!
Useless facts about New Hampshire #3: It scarred Humphrey Bogart for life
The story goes that Humphrey Bogart, who had joined the navy, was ordered to take a prisoner to the notorious Portsmouth Naval Prison. The handcuffed prisoner asked him for a smoke then smashed Bogie in the face, which resulted in that trademark frozen look to the star's upper lip.
Question: What happened next? In an ironic twist, Humphrey Bogart would later miss a ship as it sailed from Hoboken to Europe and was sentenced to three day's solitary confinement becoming, albeit briefly, a prisoner himself.
Useless facts about New Hampshire #4: New Hampshire has wind
It was a cold and windy day up on Mount Washington in 1934, when a sustained wind speed of 231 miles per hour blew through. This is the highest recorded wind speed in the world (unless you count that typhoon in Australia).
Yes, okay, so in 1996 Typhoon Olivia swept through Barrow Island off the coast of Australia with winds of up to 253 miles per hour, but New Hampshire doesn't feel it counts because it was a storm as opposed to a general all around crappy windy day.
Useless facts about New Hampshire #5: New Hampshire is full of old bookworms
Start applauding now. New Hampshire was home to the first public library in America, which opened in the town of Peterborough, New Hampshire, in 1833. And if there was ever a fan of the library it is I.
Note: Boston likes to hone in on the public library party by countering that they had the first large public library, which opened in 1852. But New Hampshire is having none of it.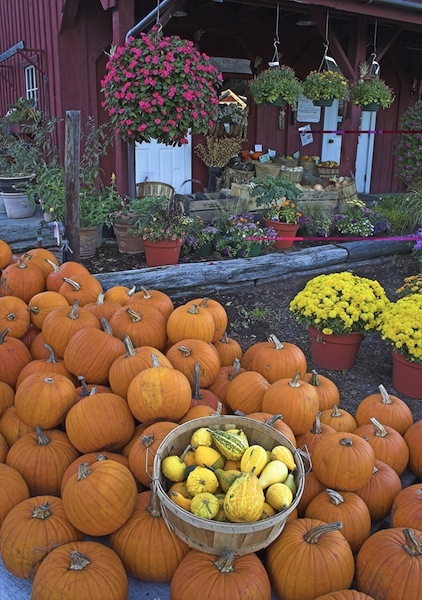 More useless and fun facts about New Hampshire
There are so many other odd and fun facts I want to talk about, like how New Hampshire had the most people dressed up as Wonder Woman in one place, the first astronaut in space (Buzz Aldrin) and the most lit Jack-o'-lanterns in one spot (30,581) but a person needs to practice restraint when writing a travel blog.
I could also mention that petrified sunken forest at Odiorne Point that I'd really like to see and Mount Monadnock. New Hampshire says Monadnock is the most frequently climbed mountain in the world (if you don't count Mount Fuji, and some don't because it has too many paved trails, but I'm not totally sold on that one because if I climbed up any mountain, paved or not, I'd be counting it big time).
Then there's the fact that the town of North Conway has 200 tax free outlet stores (a fact which I am totally sold on).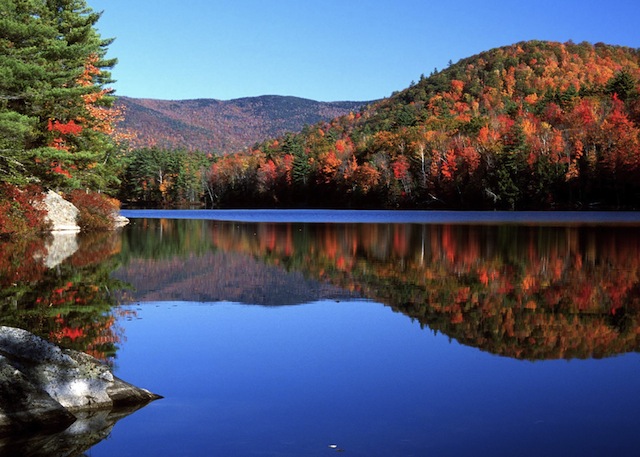 But if I keep dwelling on New Hampshire's firsts, almost firsts and amazing world records, there will be nothing but problems. There will be too many tourists storming New Hampshire and then the paparazzi will come and even more people will be climbing Mount Monadnock and wandering around the state's 2000 miles of hiking trails. And then New Hampshire will have to deal with a new world record – that of the most crowded place in the world.