This post may contain affiliate links.
It's time to think about a winter vacation, blissful islands and sunshine, but's let get beyond the norm. For an exotic touch, here are 5 top winter destinations not in the Caribbean.
Where to chase the sun in 2019
Oh, crap. Winter's coming. It's time to dream about sun-drenched flowers, the whispery rustle of palms in the breeze and of silvery beaches at sunset. Or how about that tantalizing smell of grilled seafood, the refreshing cold shock when you dive into an aqua pool, and the sound of exotic birds flitting through rainforests?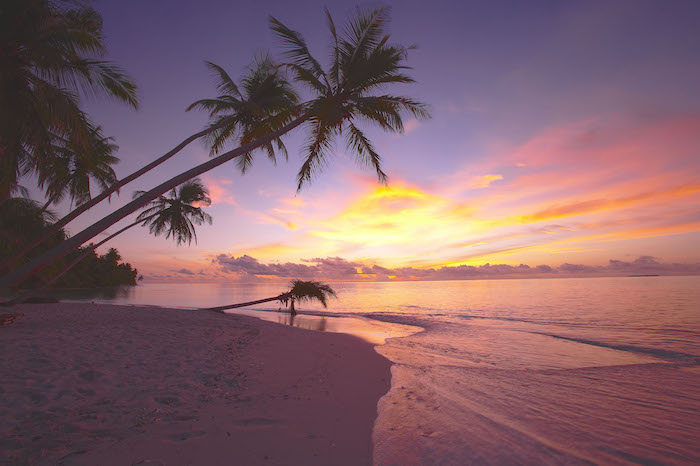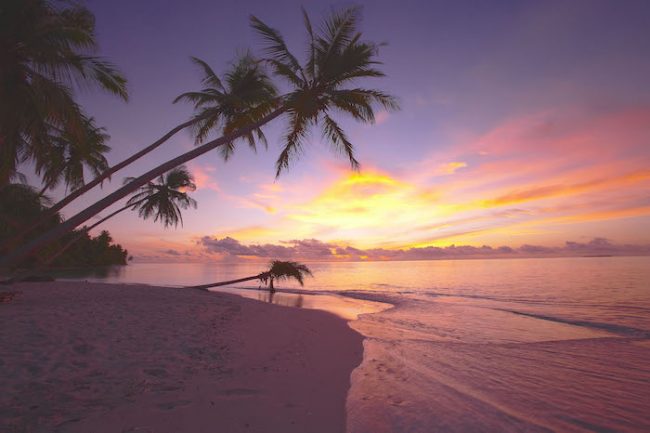 5 top winter destinations
Okay, I'm driving myself crazy. To further torture both me and you, until we actually get to a tropical locale, here are 5 top winter destinations to help plan your trip.
Maldives – A luxury tropical vacation
If anyone ever wondered about the power of Instagram marketing, tell them to talk to me. It's due to all those bungalow-over-the-ocean shots, sea turtles and dreamy white beaches that the gorgeous Maldives is high on my list of top winter destinations.
Located in the Indian Ocean, the Maldives is made up of 26 natural atolls. Sitting on a vast underwater mountain range, with some 1100 islands altogether, it's a top spot for 5-star resorts, diving, snorkelling and for its absolutely over-the-top white beaches, fish-filled reefs and lagoons. If you want to swim with the whale sharks, have a resort butler anticipate your every need and soak up some rays, the Maldives might be the top winter destination for you.
What sun seekers need to know about the Maldives
With so many islands in the Maldives it's hard to know where to stay. Insiders say diving is better in the south while the north is best for snorkelling. For the ultimate in luxury sunshine check out elegant resorts such as Velaa Private Island, Six Senses Laamu or the St Regis Maldives Vommuli Resort. Sigh. Beam me up, Scottie. Now.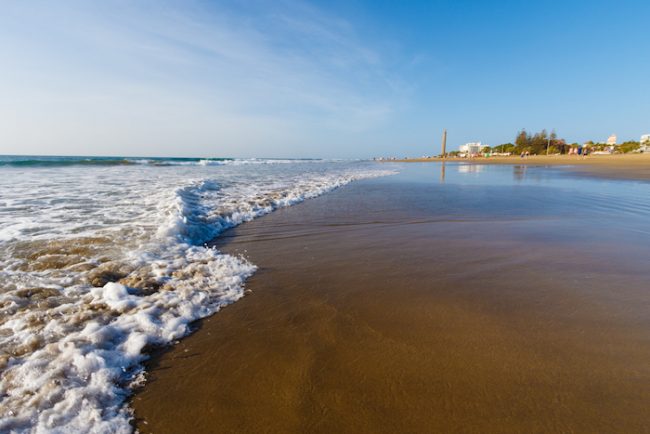 Gran Canaria (Gran Canary) – An affordable winter destination
My biggest regret about living in London in my twenties is that I never took one of the cheap package deals from the UK to Gran Canaria, the third-largest island in the Canary Islands. Part of Spain, but closer to Africa, this volcanic island is a popular sun destination because of its affordability and varied landscape of mountains, lush ravines, deserts, dunes and beaches.
Outdoor adventurers can head inland to try canyoning, abseiling, hiking or even paragliding (but not me, because I'm a chicken). Or … you can just lie on the beach.
For a culture fix, the capital city of Las Palmas was founded back in 1478 after the Canary Islands were conquered by the Crown of Castile. Visitors can wander historic neighbourhoods such as La Isleta, enjoy ocean views along the Avenida Maritima and get their fill of lively markets, plazas and museums.
What sun seekers need to know about Gran Canaria
Tourists looking for a warm weather vacation tend to head to the sunnier southern side of the island. Popular beach destinations include Maspalomas, Playa del Inglés and Meloneras, where hotels, holiday apartments, outdoor activities and nightlife are all at their fingertips.
Phu Quoc, Vietnam – An (almost) unspoiled winter escape
The large Vietnamese island of Phu Quoc hovers midway between undiscovered and overdeveloped, but it still has a lazy feel, tantalizing beaches and plenty of remote hideaways. Located on the Gulf of Thailand at the southwest tip of Vietnam, this appealing island is a stone's throw (if you can throw a stone 15 kilometres) away from Cambodia (which is part of the reason Cambodia thinks it's theirs).
More than half of Phu Quoc is a national park, its interior a mountainous tangle of trails, jungle and waterfalls. Many travellers rent motor scooters to explore unspoiled beaches, but check your insurance details carefully before doing so. Taxis, or hiring a jeep and driver, are other ways of getting around.
Seafood is renowned here, and the market in the main town of Duong Dong is bustling in the evening and is the place to enjoy the freshest catches of the day.
What sun seekers need to know about Phu Quoc
Most hotels are located on Long Beach, an easy walk into Duong Dong, while some of the more upscale hotels are further out on soft sleepy beaches bordered by boulders and palm trees.
Many of the hotels offer airport pickup free of charge. Since the establishment of the Duong Dong Airport there are several flights a day from Ho Chi Minh City, as well as flights from Singapore, Siem Reap and – new this year – from Bangkok. My advice? Visit this top winter destination before it's too late.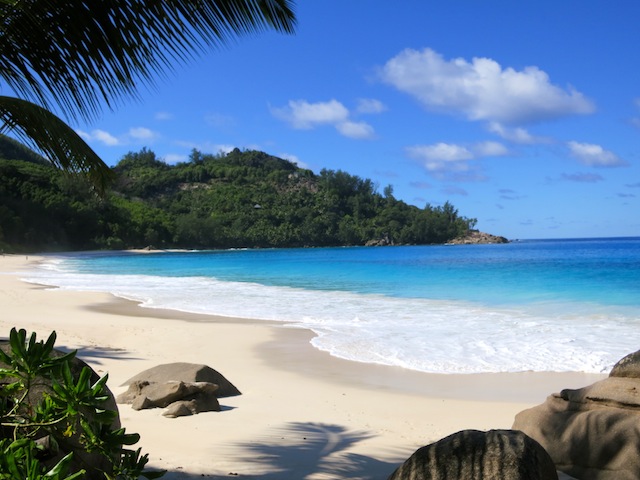 Seychelles – a lucscious winter getaway
Anyone who knows this travel blog will know I'm a huge fan of Seychelles. This celebrity hot spot is a sought after honeymoon destination, an exotic escape that manages to be sleepy, seductive and sensational all at once.
An archipelago of 115 islands about 1500 kilometres (932 miles) off the east coast of Africa, Seychelles has a gentle tranquility and is one of the best winter sun destinations for 2018, a place where colourful fish frolic in translucent turquoise water and beaches are silk under your feet.
What sun seekers need to know about Seychelles
Mahé is the largest island, probably the most affordable and the capital city, Victoria, is there. La Digue is a charming small island where cars are nonexistent and the main form of transportation is the bicycle. Stars such as George and Amal head to private island resorts such as Fregate Private Island or drool-worthy North Island.
Maui – a perfect winter escape
We need at least one island in the Pacific to make this list of top winter destinations complete, so I choose Maui. It's lush, deliciously tropical, has great infrastructure and comes complete with volcanos, waterfalls, beaches, sacred valleys and pools.
The ocean views are definitely a draw as are water sports. Guests can stay in glamorous hotels, watch migrating humpback whales and hike up to the Haleakala Crater. Many tourists rent cars to drive popular routes such as the scenic Road to Hana through the East Maui Rainforest or the road to the wild northwest coast.
What sun seekers need to know about Maui
Many tourists head to West Maui, where vibrant Kaanapali is the main resort community and Kapalua is known for its upscale resorts. There is also the slightly quieter South Shore. Wailea is the primary resort area here, with deluxe hotels such as the Grand Wailea and Four Seasons Resort Maui sitting pretty on soft crescent beaches. As an affordable hotel alternative, condo rentals in Maui are a popular option for budget conscious vacationers.
So many sun destinations, so little time to vacation
This is only the tip of the melting iceberg. There are so many other top winter destinations worth a flight: Thailand, Bali, Fiji … I could go on and on. For more tropical vacation ideas read the Telegraph's top 25 destinations for winter sun or visit my travel destinations page.