If you want an immersive affordable spa vacation, consider visiting Slovakia, where Piestany's Spa Island offers a true traditional, though medical, spa vacation.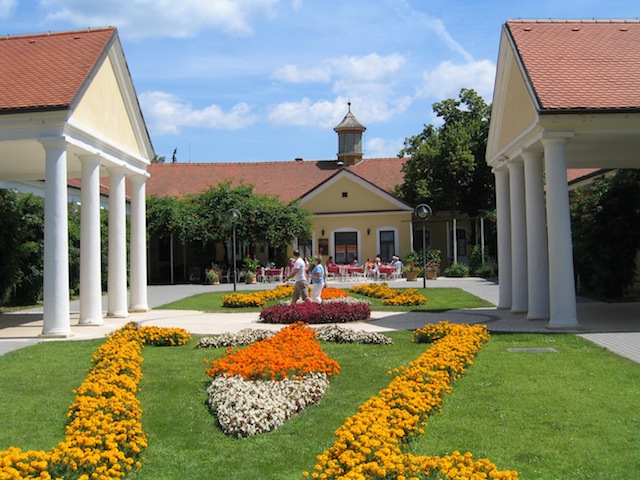 Slovakian spa report – Piestany's Spa Island
Spa Island has officially given me a moment to remember. I'm naked in a shower cubicle being hosed off by a Slovakian man in a white attendant's uniform. Just when I think I have no dignity left, he points out I have mud in my nostrils, and hands me the hose to rinse it off myself. Yup, that's one for the mental photo album.
Actually it's quite liberating. Having stripped off my decorum along with my robe, I'm happy as a pig in mud. In fact, until a minute ago I was a pig in mud, wrapped in a tarp, covered in blankets and baked for 20 minutes at 45C.
A famous European spa
Mud and sulfurous hot springs are big in the southwestern Slovakian spa town of Piestany, 85 kilometres north of the capital, Bratislava, and 140 kilometres from Vienna. And while you won't find this quiet town of 31,000 in many guidebooks, it's well known, on the European spa circuit. Out of Slovakia's 22 spa resorts, Piestany is the most famous.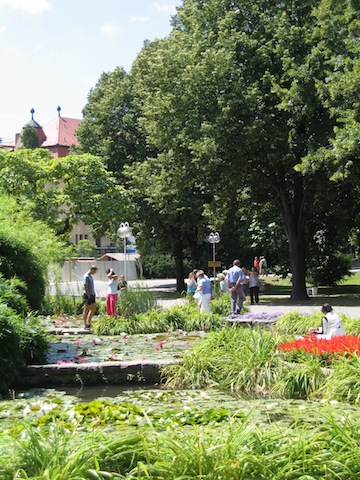 History of the Piestany spa
Located in the lowlands of the River Váh, its healing waters were first praised in the 1500s, though it's likely the Romans bathed here centuries earlier. At the turn of the 20th century, when Slovakia was still part of the Austro-Hungarian Empire, it was an elegant retreat patronized by an international elite. Even today some grand imperial-era buildings remain. The most glamorous is the Thermia Palace, a Viennese Art Nouveau hotel built in 1912, Slovakia's only five-star hotel.
In a strange juxtaposition of cultures, the other main hotel style seems to be the vast institutional block, a style favoured in the '70s and '80s before the Velvet Revolution in 1989 ended communism in what was then called Czechoslovakia.
Balnea Esplanade spa hotel in Piestany
Fortunately, the block I'm staying in, the four-star Balnea Esplanade, is fairly deluxe with an extensive sauna complex, an indoor/outdoor pool and a vast medical spa in which I'm continually lost. It's scenically set amidst a cluster of hotels in the stately park environment of Spa Island, a small island on the River Váh that is attached to the town centre by a pedestrian bridge.
Spa Island, where health and relaxation meet
While Spa Island (the main destination for visitors) has a relaxed, resort-like pace, there is also a clinical atmosphere. Slovakian spas, like their Czech counterparts, have a large medical component, and the sulfurous waters of Piestany are recommended for a host of ailments including rheumatism, osteoporosis and locomotive disorders. The spa's symbol, embodied by a large statue, is a man breaking a crutch.
But though treatments are designed to be therapeutic rather than sybaritic, where wellness is concerned medicine and bliss go hand-in-hand, and if the spa rooms seem spartan, wallowing in a bed of blue, glistening mud feels indulgent indeed. Especially when I'm paying a fraction of what I'd pay at a high-end spa in North America.
Mud treatments in Piestany
Piestany is proud of its mud, as are many spas in Europe that 'grow' their own, curing it in the thermal water for weeks or longer. The use of mud for pain relief dates back to ancient Egypt, and Piestany mud is high-quality stuff. Aged for a year, it's harvested from a blocked-off arm of the River Váh (where, incidentally, the thermal water also springs up). The mud's unique composition is created by the interaction of local soft rock, hot sulfurous water and specific bacterial micro-flora. It's said to be anti-inflammatory, antifungal and immune boosting.
On my second day of being wrapped in a mud pack, it suddenly occurs to me that the mud might be good for the complexion, too, so before the therapist can bind me up like a mummy, I slap some on my face, unfortunately getting some in my mouth. Trying not to think about the bacterial micro-flora on my tongue, I concentrate on the positives: smooth skin and the fact that the next time someone tells me to eat dirt, I can say I already have.
Parafango means mud
For those who prefer their mud diluted (unadulterated mud packs are extremely hot), the Piestany parafango is mud mixed with paraffin, a treatment akin to lying on a waxy brown pie crust fresh out of the oven. There is also a surprisingly elegant mud pool — a thermal water pool with a mud bed — in the three-star Pro Patria Hotel. This gently faded hotel from 1916 has an unusual shape like a fanned peacock's tail and was originally built as a rehabilitation centre for soldiers. As a healing destination it has its true fans. Early one morning I head to one of thermal water fountains for a glass of sulfurous water, and pass two men standing in a doorway.
"The first time I came here," one says. "I came in a chair."
Travel Guide for Piešťany Spa Island in Slovakia
Piešťany has an international clientele and much of the staff speaks English. A wide range of packages are available, from bed and breakfast to long-term stays. Traditionally, spa stays are two or even three weeks, although these days spa stays of lesser time are widely available. While a consultation with a spa doctor is needed for some treatments (included in most packages), other treatments are available a la carte.
Where to stay: All the spa hotels offer inclusive spa packages that include full or partial board, a physician's consultation and healing treatments, including the 4-star Balnea Esplanade and the 5-star Thermia Palace.
Getting there: Piešťany is easily accessible by train, approx 1.5 hours from Bratislava and 6.5 hours from Prague.
For more information contact Slovak Health Spa Piešťany at www.spapiestany.com Tel: 011 421 33 775 7733