This post may contain affiliate links.
Celebrate with Diamonds
No, the 125th anniversary stone is not a diamond. Diamonds are for 60th anniversaries – think the Queen's Diamond Jubilee in 2012. Interestingly enough, diamonds used to represent 75th anniversaries, but this year, in honour of the Fairmont Banff Springs 125th anniversary, the hotel's Willow Stream Spa has introduced a decadent Diamond Radiance Facial with B. Kamins products because, explains Alicia Charlton, Public Relations Manager for the Banff Springs, "like a 125th anniversary, a diamond facial is a once-in-a-lifetime thing."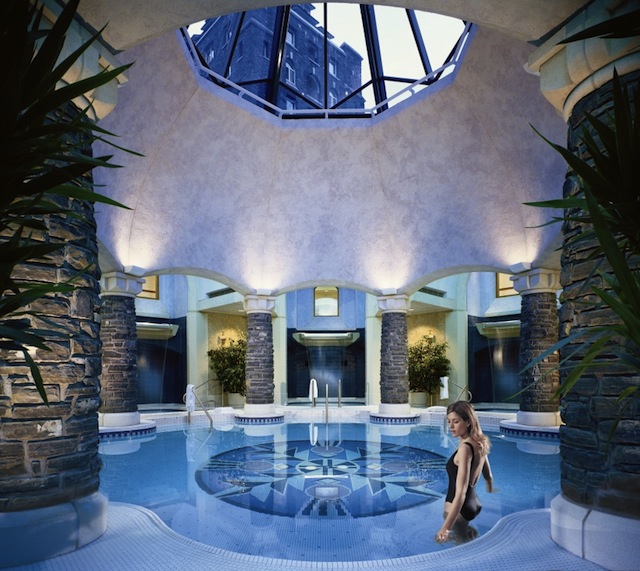 Maybe, maybe not. Once people see the results from having bioactive peptides and amino acids (meant to boost collagen production) slathered on their faces, as well as light-reflecting diamond particles used to minimize the look of fine lines and wrinkles, they might just decide a diamond facial should be a regular thing.
Personally, this writer noticed that days after her Diamond Facial her skin seemed to have a more even, lighter skin tone, without it's usual redness, so now she is holding her engagement ring to her cheek at regular intervals, though she is aware it may not result in the same thing.
More spa celebrations
Get a free gift with every $125 purchase of Kerstin Florian products from Switzerland (this writer drools over their caviar serum).
A purchase $125 or more of B. Kamins products will give you a chance to win an Ultra Luxurious Skincare Basket worth more than $600.
Learn more
Read a full
spa review
of the Willow Stream Spa at the Fairmont Banff Springs.
Location
The Fairmont Banff Springs Hotel is located at 405 Spray Avenue, Banff, Alberta, Canada. Call toll free at 1 866 540 4406.
Want more spa? Read The Spa and Spa Travel