This post may contain affiliate links.
Okay, I'll admit it. I'm a gambling addict. When I found myself getting up in the middle of the night twice last week to go online, I realized I had a problem. No, it's not an online casino and blackjack isn't my poison. I'm addicted to Aeroplan! It's true. I haven't been able to sleep or anything. I just keep obsessively typing in different possible itineraries – did you know you can get a free stopover on Aeroplan? So if you're going to say, Rome, you can stop over in Frankfurt for the weekend (except I'd highly recommend you take the train down to Baden-Baden from Frankfurt and go to the Caracalla Terme hot springs spa instead).
It's a roll of the dice
My Aeroplan addiction started when my boyfriend and I decided to book flights to Italy this summer. (Actually, I decided back in January but it took Mark another 3 months to come onboard.) The number one rule when trying to get a good Aeroplan to Europe is book early – and 4 months isn't early enough in the Aeroplan world. Urban legend has it that Air Canada releases rewards flights 355 days before the flying date, but while they surely release a lot of their flights at that time, others pop up when you least expect it due to cancellations, schedule adjustments and just the regular mysterious airline universe.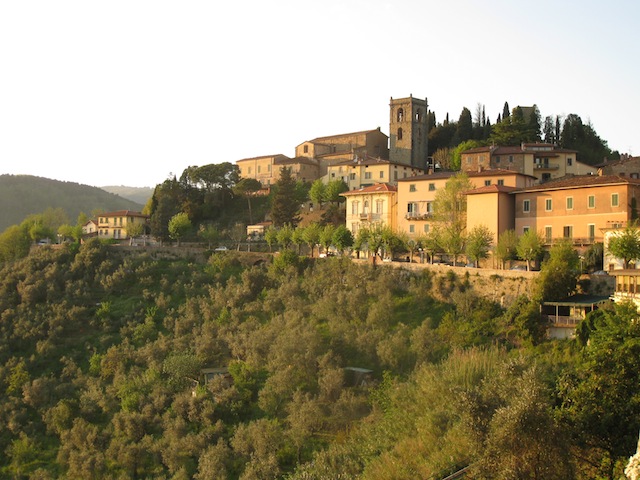 Questions questions
Yes, so aeroplan.ca has been my constant companion for the last couple of weeks and so have questions. Do you put your points into Business Class or Classic Plus Rewards or hold out in the hopes of a regular direct flight on good old Classic flights? And what the heck is the difference? Let me tell you right now, Classic flights are a great deal. Classic Plus has more flights available but they require way more points.
"Why can't you spend more money?" I asked Mark. "If you would run up your credit card like I do you'd have lots of points and we could even go First Class!"
"What planet do you live on?" he replied. (He didn't actually but I know that's what he was thinking.)
"Okay, I'll transfer you some points," I offered graciously, because I really really want to go Business Class to Europe. Let me interject here and say that Business Class to Europe is the Holy Grail of mileage rewards. Because in Business Class travel is actually fun. You get those cool comfy beds and champagne drinkies and complementary cozy socks! On the other hand, unless you're looking 355 days ahead, you're not likely to score it.
The plot thickens
Mark was fine with getting my points (hey, who wouldn't be?), though he was less thrilled when he learned you have to pay to transfer points. Two cents per mile. But he almost had enough for Business and by shipping a few more his way we would at least have a chance at it, if a flight happened to come up.
So then my addiction got worse. I took to calling Aeroplan agents. There's a $30 service fee for this, but only if you actually book. Mostly I called, questioned, got confused, panicked and hung up. There are way too many options. And unless they're perfect, what do you do?
My saviour
Then I found Rick. Rick the agent is my new Aeroplan hero. Not only did he find me flights. He helped me over my panic. The panic inside that said: "If you book now, then the perfect flight will come up tomorrow and you'll be a loser."
"Should I book Classic Plus or do the Business Class to Zurich even though I'll only be in economy unless I get upgraded because now we'll only be Business Class from Zurich to Rome but not from Toronto to Zurich and if I book Classic Plus I'll be able to fly direct but then it won't be so easy to change my flight if I have to because I know on Class Plus the points you need probably get higher as the trip gets nearer and what if I have to change and don't have the points and oh help me Jesus, what do I do?" (Yes, this is really how my mind works. Sad but true.)
Rick's voice came over the phone, calm and kindly. "You get a lot of perks with Business Class even if you don't get the seat," he said. "People don't realize. You get extra baggage allowance. You can use the Business Class lounge. And the Executive Class check in line up. And you'll go faster through security."
It was like Buddha talking! And in addition, he got us confirmed Business Class seats back from Rome as far as Detroit – so at least I'll get to enjoy those seats for one transatlantic flight. And now I'm calmer. And while I still have the aeroplan site permanently up on my computer, because I want to get upgraded if anything becomes available, I wasn't even tempted to get up and check it at two a.m. last night.
Click here for more information on getting the most for your Aeroplan points.
Love travelling and luxury? Read more About Luxury Travel