This post may contain affiliate links.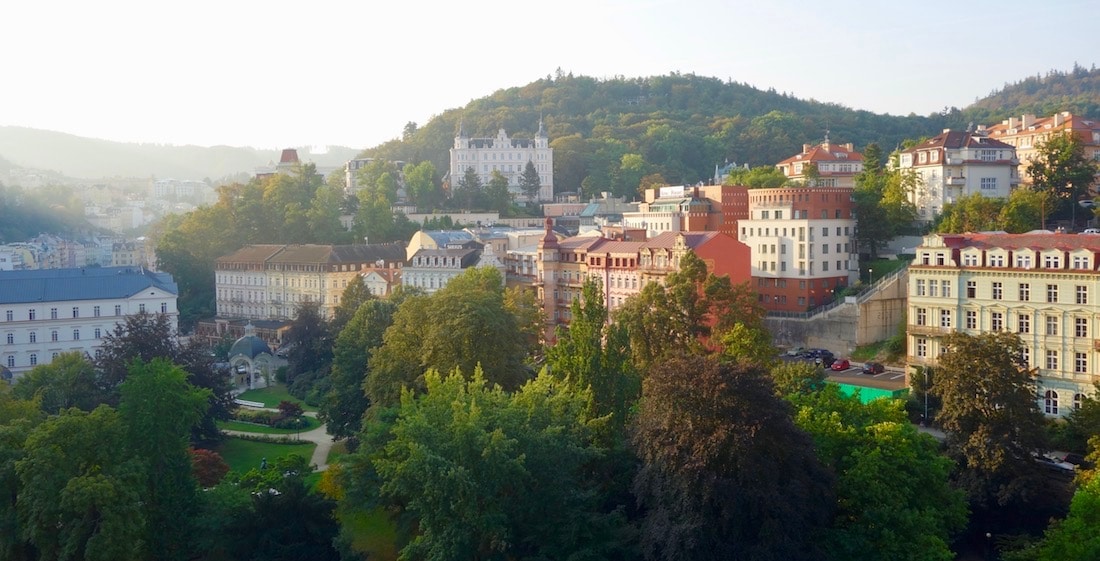 Travel Without Leaving Home
If you have trips that have been cancelled, or trips you want to plan but can't due to uncertainty, closed borders, and self-distancing fright – not to mention financial worries – here are a five ways to travel while at home.
They're not particularly inventive ways, but I'm not particularly inventive so this is the best I can do.
#1 Make Videos about Travel
The number one way to travel while staying at home, of course, is to make videos about plastic animals going on a voyage. Here's mine. (Hey, it's more productive than watching squirrel videos, which is what I did last night.)
If you're not too horrified by this one, check out my even more pathetic plastic animal self distancing video. Better yet, subscribe to my YouTube channel and suffer for life.
#2 Read Travel Books
Reading travel books as a substitute for actual travel is a no brainer. Oh, wait … since reading actually does use the brain it's a, er, brainer.
Regardless, reading is an excellent activity when you're lying in bed or on the couch. Reading is so much better from a prone position, don't you agree? My husband doesn't. He prefers to plant himself in the recliner that he bought without telling me, and which is, quite honestly, an eyesore. And then he watches hockey.
I have a whole post about travel books, which lists some of my favourite travel books like Mark Twain's The Innocent Abroad, Elizabeth Gilbert's Eat, Pray, Love, and Bill Bryson's A Walk in the Woods.
The post also reveals why Travel and Writing are lovers, just in case you happened to be wondering if our good friends Travel and Writing have been engaging in a little hanky panky on the side. (Answer: Yes they have.)
#3 Read Mysteries Set in Exotic Places
If you're more of a fiction kind of person, the world can still be your oyster. Donna Leon's mysteries set in Venice show you this city of canals through the eyes of a local, and Cara Black's mysteries set in Paris reveal a bit of Parisian grit.
Another favourite mystery writer of mine, Rhys Bowen, can transport you to Nice, Romania, Ireland or England if you delve into her light-hearted Royal Spyness series.
And, if your heart has long been set on getting to know Trenton, New Jersey, the irrepressible Janet Evanovich is your author and Stephanie Plum – possibly the worst bounty hunter in the bountiful history of hunting – is your bumbling hero du jour.
#4 Watch Movies Set in Foreign Locales
Movies are a great way to travel while staying at home. You will never get me to shut up about The Great Beauty, an arty glamorous movie, for an insider look at the decadent side of Rome. While the 18th-century sculptor Bernini may have shaped our visual image of Rome, The Great Beauty, directed by Paolo Sorrentino, shaped my view of hedonistic Roman nightlife, which has been equally influential.
Alternatively, get a glimpse of India with The Best Exotic Marigold Hotel, a gently entertaining tale of retired expats, or Slum Dog Millionaire, a fab film that won an Oscar for Best Picture in 2009.
If you hate to tie yourself down to one destination, any James Bond film will take you on a whirlwind global tour.
#5 Cook Foreign Dishes
I mention cooking proudly because I just made Tandoori Chicken, a classic Indian dish that originated in the Punjab. In the name of honesty, I'm also forced to admit it tasted awful, nothing like the Tandoori Chicken I get in restaurants.
It didn't even look right. There was none of that rosy charred glow.
Mine was a brown sludge that looked as if I'd hurled the unsuspecting poultry into a sandpit and stomped on it in rage. (I only wanted to do that after I'd tasted it.)
In my defence, how was I supposed to know I needed – according to the directions on the package of seasoning I'd bought – something called a trivet, Deggi Mirch, a pressure cooker and a clay oven. Plus, my chicken was supposed to be – I am not making this up – embalmed.
Nonetheless, we can't give up on our quest for travel through food because it truly is a wonderful way to travel without leaving home. My corn tacos with fresh guacamole turned out pretty well, only I was forced to eat them for six days in a row because I made too many and didn't want to go back to the grocery store for something else.
On second thought, scratch travel through food. I'll just go back to eating frozen mango chunks out of the freezer.