This post may contain affiliate links.
So Ireland doesn't want to be known for their leprechauns? Not to mentions faeries, elves and other wee magical folk? Why? Because Ireland is hip and cool and wants people to know it. This is a mistake.
Why? Because we all know Ireland is hip and cool already. At least I have ever since I first wrote about the Samas Spa at the Park Kenmare for enRoute Magazine back in, hm, what was it? 2004? That is one seriously chic spa. And then I mentioned the fab and funky spa at the G Hotel in another enRoute piece piece about art at the spas. (Hey, I didn't get a byline, but I wrote it, okay?)
And Ireland, you have Bono, for god's sake. You have nothing more to prove.
Ireland is contempo-chic cool
And while I've been touring Ireland, checking out the latest and greatest in all things spa, I've found the Emerald Isle to be every bit as cool and contempo-chic as I thought it was.
Leprechauns are hip and cool
Still, you know, there's nothing wrong with a good leprechaun or two. At breakfast the other day (a full Irish breakfast with sausage, bacon, grilled tomato and mushrooms, plus fruit, porridge and yogurt. So I was peckish, all right?), I was reading an article in an Irish newspaper about how in the past few years the country has turned it's back on all things 'twee' and 'folksy', but how, with the economic crises dragging on, if it's going to bring in the tourists, they should start promoting the little magical peoples again.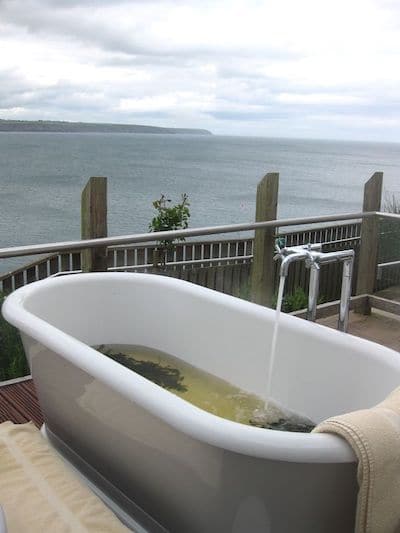 Embrace your leprechauns
I say go for it, Ireland. If we here in Canada can exploit our mounties and bears and Niagara Falls, you can just carry on promoting your little leprechauns, complete with rainbows and pots of gold. And while you're at it, bump up the Druids and Celtic knots and stone circles, too.
Because Ireland, we won't think less of you … we'll just spend more money there. And we'll still think you're hip and cool.
Read more about Europe's Top Destinations